Post by PJ on Jan 9, 2010 23:18:41 GMT -5
HOF Series 1H.O.F. Series 2 -
H.O.F. Series 3 -HOF Series 4 -Sting with baf Cole Hitman arms -
The Four Horsemen -
The Heenan Family Box Set -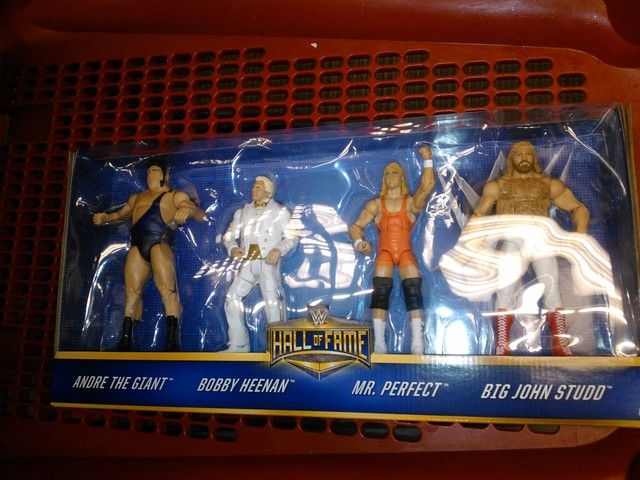 RSC ExclusivesRSC Bret "Hitman" Hart - RSC Exclusive CM Punk -RSC Exclusive Kane -RSC Exclusive "Stone Cold" Steve Austin -RSC Exclusive Cactus Jack -RSC Brock Leaner -RSC HBK -RSC Exclusive Scott Hall -RSC Exclusive Chris Jericho -RSC Exclusive Kevin Nash -RSC Exclusive Wolfpac Sting -
This arrived in today's mail. The painted flesh tone on the torso looks much closer to matching without the camera flash. On the plus side this head looks to be cast in flesh tone and painted red/black unlike the DM that was cast in white.
RSC exclusive Balor Club Finn Balor -Finn Balor -WrestleMania XXX -WrestleMania 31 -WrestleMania 32 -TRU WWE Network Spotlight HBK -TRU Network Spotlight Hunter Hearst Helmsley -TRU Network Spotlight The Ringmaster -Nation of Domination 2-Pack -Matty Collectors Legends -RSC Exclusive NWO Macho Man Randy Savage -All-Stars 2-Packs -Amazon Exclusive Mankind -
Both figures came with badly bent cards. this is the better of the two cards.