Solomon
Nov 5, 2013 20:45:01 GMT -5
Post by Progs on Nov 5, 2013 20:45:01 GMT -5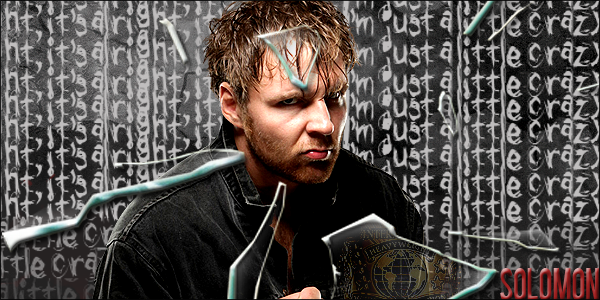 SOLOMONRing Name -
Solomon
Real Name -
Solomon Crowe
Nick Names -
"The Deranged One", "Black-Hearted"
Date of Birth -
October 31st, 1985 (28)
Height -
6'2"
Billed Weight -
212 pounds
Hometown/Born -
Clachan, Ontario, Canada
Catchphrases -Alignment -
Dark Heel
Wrestling Style -
Hardcore, Brawling, Ultra Violence
Match Specialties -
Street Fight, American Deathmatch
Tag Team -
None
Relationship Status -
Single
Manager -
None
Previous Teams -
None
Relationships
Allies-Enemies-
Everybody
Appearance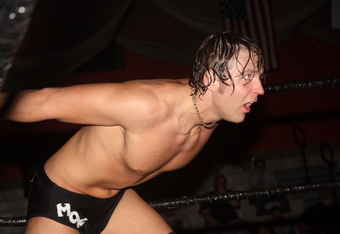 Solomon wrestlers in normal trunks but will wrestle in ripped jeans when in Deathmatches or Ultra Violence. His hair is sometimes curled back.
Entrance Info
Theme Song: "Come As You Are" by Nirvana
The video feed cuts out into a small video package of a man sitting in a rocking chair as multiple men surround him. The lantern in his hand delivers the light as his hands rise up to the top of his head. He grabs the rim of his hat and throws it towards the camera as his followers all blow out the lantern. "We're Here!" proclaims Crow as everything goes black.

"Come As You Are" by Nirvana starts beaming in the arena as the followers in The Nest slowly make their way to the top of the ramp. They all stand in a straight line all while holding each other's hands. The music heads to it's chorus as the "children of Crow" all sing along while moving their body to the beat. The song picks up as Crow comes out from the back and pets every single one of his children on the head, all while staring down his opponent. He reaches the tallest at the front of the line before kissing him on the forehead. The followers then emerge from their frozen states and walk around the ring. The lights start to come back on slowly as Crow eerily laughs at his "Family" as he walks into the ring. He walks over to the corner and he sits down into the corner while he continues to laugh maniacally.
Biography
Coming Soon!
Moveset
Regular Moves-
Piledriver
DDT
Drop Toe-Hold
Bulldog
Dropkick
Knee Lift
Russian Leg-Sweep
Superkick
Powerbomb
Clothesline
European Uppercut
Kick To The Balls
Signature Moves-
Multiple Forearm Shots Followed By A Poke To The Eye
Snap Suplex
Superplex
Famasser
Top Rope Elbow Drop
Finishing Moves-
Baptism by Fire - Headlock Driver [Primary]
Fujiwara Armbar [Secondary]
Super Rare Finishing Move-
Moonsault [Notably from a very high place (ie: Ladder, scaffolding, etc...)]
Record (4-1-0)
Scars And Stripes Battle Royal 2013 (Tied with Shawn Malakai, Thunder and Ace Bennett)
Win w/ Thunder defeating Revelation (Shawn Malakai & Ace Bennett) [January 5th, 2014]
Win w/ Shawn Malakai defeating Yukio Blaze & Joe Bishop [January 28th, 2014]
Win defeating Hendrix [February 13th, 2014]
Loss to Yukio Blaze w/ Joe Bishop, Dex [March 5th, 2014]
Achievements
WFWF International Championship (December 15, 2013 - March 5, 2014) [81 Days]
WFWF Scars and Stripes co-Winner (December 15, 2013)