Post by Markw on Jan 18, 2014 17:34:16 GMT -5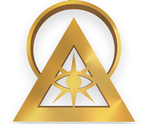 I don't think they care for Sting, they don't care for WCW superstars.
Superstars like Kevin Nash, Scott Steiner, Goldberg, and Scott Hall didn't become WWE Champion, why? Because Vince doesn't care for them to become the champion. All those years they were just hired to build up Triple H, mocking the top WCW superstars from attitude era. Sting realized that himself and said it in interviews, so yeah Sting could possibly be buried, especially if he feuds the Undertaker. No pun intended.
Goldberg was given a World Heavyweight Championship run when the belt was being used on the flagship show. And to be honest I think not giving Steiner, Hall or Nash the belt was perfectly reasonable, taking so long to give it to Booker T and Rob Van Dam was a much bigger crime.
Vince McMahon may have wanted to prove a point and sure he didn't make the most of the WCW wrestlers. But bringing Sting in to bury him would serve no purpose, it won't happen. I'm sure that if he came in (and I doubt he will) then he'll have a feud with The Undertaker that should be brilliant and would basically book itself, he'd lose to 'Taker at Mania and that would probably be it. He almost certainly wouldn't be made to look a fool, we'd get a match a lot of people have wanted to see for a long time and that would be that.
I could understand not joining in 2001/2002/2003 because of concerns about the way he'd be used, but in 2014 when he's 54 years old?
He'd be coming in for McMahon to make money from Undertaker/Sting, so Vince wouldn't want to make him look bad in the build up and losing to a man who has beaten practically everyone at Wrestlemania really wouldn't do much damage.
Still, it probably won't happen.