Post by ahunter8056 on Jul 11, 2018 5:28:12 GMT -5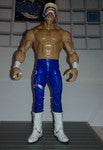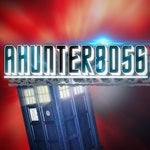 Preorder code for the preorder bonus wrestlers from past years such as Hogan, Sting, Terminator, Angle, etc all had the preorder code printed on the receipt.
Well that's odd to me, because every single pre-order bonus you've mentioned has been on a piece of card or paper inside the game box when I pre-ordered it. I don't know if it's the fact that I've always bought mine online for delivery, or because of the fact that I'm in the UK, but either way, it's interesting to learn that some of you get your pre-order bonuses differently.
Apparently Roddy Piper is said to be playable in 2K19, according to the same guy who leaked that Mysterio and Rousey would be pre-order bonuses, before they were officially announced:
So that's great news, if it turns out to be true.