Post by Red Dragon on Sept 30, 2008 11:47:48 GMT -5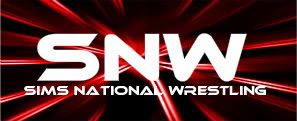 The fans chanted my name as I rushed into my opponent, flipping them over with a lariat then grabbed their head and raised him to his feet. I hoisted him onto my shoulders then brought him down with a hard looking brainbuster then ascended the top rope…that was to be a big mistake.
As I climbed up I slipped sending me straight to the outside, I knew something was seriously wrong. I went to get to my feet but the pain was too much and I fell to the floor. Usually the fans would laugh at my mistake but they were in silence looking down at me as I held my leg and hip. Soon enough I blacked out.
As I awoke I was in hospital, a nurse saw me awoke and told me to stay still. After being told I have completely broken my leg and also done something to my hip joint. I had a lot of guests throughout my week and a half stay in hospital, everyone from family to champions came to see me. After being let out of hospital I caught a lift from Roderick. (Strong) We were in the car, Rod was driving and I was looking down at my crutches.
Roderick:
So what are you going to do now then?
Me:
Don't really know, just hang about and wait
Roderick:
I know you, you won't just sit down and do nothing. You can never do that.
Me:
Well what do you suggest?
Roderick:
Don't Know?
I stared out the window then noticed a notepad on the dashboard, it had some of card for ROH. As I looked at the names something popped into my head.
Me:
A training school!
Roderick:
Huh
Me:
I could start a school to teach guys how to wrestle
Roderick:
Go for it, it will keep you occupied
Roderick was already running GEAR and our co-workers like Chris Hero and Claudio have/are helping running the Chikara Wrestling Factory. Even Bryan (Danielson) started running shows (NWC) So was it my time? I always wanted my own shows and now is a great opportunity. But with my injury it looks as if I need a partner to help me run these shows.
I grabbed a pen and started writing some names I knew I could trust. On the whole journey home Roderick and me started crossing off the names knowing that most of them have no time. Then we looked at it, all of them was crossed off all hope was gone.
Then my phone rang it was Alex Shelley asking how I was doing, as always late. Then a idea popped into my head, I asked him about the training school and he accepted! He told me that he has cut down on Indy appearances and needs something to do with his spare time, wrestling once every fought night isn't enough for him.
So that's how it all started. From there Shelley and I came up the name, sponsors and a application form that we sent out around the internet. Now we just got to wait for replies, if there is any. The news struck the indynet fast and soon all over the websites read 'Austin Aries to start own Promotion'
---------------------------------------
Application FormName:
Height:
Weight:
-----------
Hometown:
Entrance Music:
-----------
Fighting Style:
Primary Finisher:
Secondary Finisher: