Post by cptbobix on Sept 15, 2010 18:10:31 GMT -5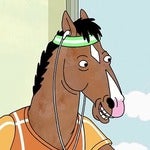 Still can't find entrance greats 2 anywhere except for the day I grabbed a million dollar man from the K-Mart near the galleria.
And spookytuesday, from your post earlier, you're welcome, glad to help - I live very close to that K-Mart in Buffalo and work near the TRU in orchard park so glad to save you the hassle at the border, ha. I stopped by that K-Mart yesterday and didn't see any sheiks there, I believe, so hope you were able to snag one ...
They were not out of McIntrye/Christian, most likely they were not included in the case. I saw a case opened on the Blvd. today which did not have either of them.
TRU on Niagara Falls Blvd also had 3 each of WM Kane, Hardy, Shelton, and Jericho. No Elites/2Packs. Also had 4 of the Mysterio pack out today.