Post by BDF Wrestling Action! Owner on Jan 2, 2010 21:59:52 GMT -5
And I'm not that excited.
On New Year's Eve, My mom surprised me with my first Mattel figure. It was the Unmarked Series Shawn Michaels.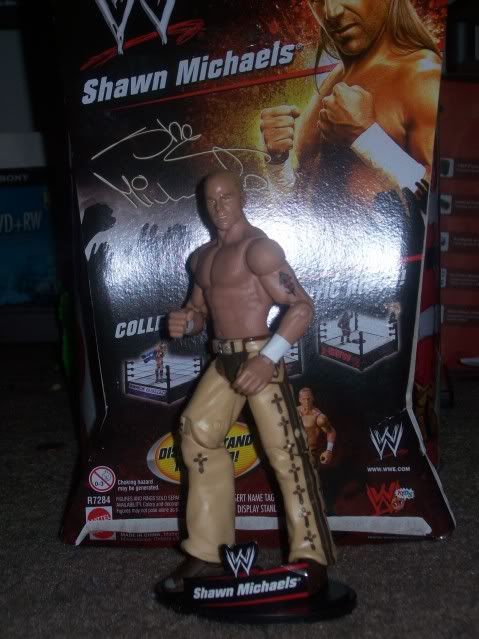 Well my first impression was "Wow! he's small and skinny." I liked the attire choice, but something about the hair is off. It's a decent fig.
Today I went to K-Mart to see if there were any Mattel figs out, and as sure enough they were.
K-Mart had all of the Basic Series 1, Flex Force, Flex Force Breakaway Ring, Entrance Greats, and No Elite.
What shocked me is that K-Mart had Tag-Team Series 2 instead of series 1. From Series 2 there were only Finley and Hornswoggle, The Colons, and Miz and Morrison.
So I walked out with the colons. I'm a big fan of Primo, and wished Jakks would have made this pack. Oh well to the pics.
This 2-pack is ok. I guess with Mattel, I don't like the head scans that much, but the attire detail is great.
I think with Mattel, I'm just going to collect figs of wrestlers that have not had figs made. Instead of starting over with the wrestlers that I already have. Only with the exception of the attire choices I might like.
I might go back tomorrow and pick up the Basic Series 1 Triple H, it looked cool.
It's gonna take some time for me to get over Jakks.....until June
Thanks 4 looking.