Post by jrambo on Dec 31, 2021 12:35:23 GMT -5
Glad you found Don...The Walmart I went to had two full sets of the retro turtles, I picked up another set to keep sealed. What's crazy is I have only found these at the same Walmart so far and it seems only that Walmart keeps getting restocked. Haven't seen the van yet though.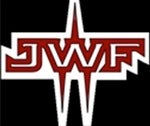 Thank you, Captain McKay. But I am about to rant about finding one...
Finally found a Retro Donatello!!
While home for the holidays, I went into 2 Walmarts. One had nothing but a handful of Mikeys. That was it.
I went into another WM and started getting excited. They had 3 pegs with figures on them. Started getting excited. A peg full of Raphs. A peg full of Mikeys. 2 Leos. BUT NO DONATELLOS!!! It was crazy. Don's peg was completely empty.
But last night, I checked the WM website, and they had some. I jumped on it fast!!
And of course, it was the Walmart in town I didn't go to that had them.
I ordered 2. Picked them up today. Finally got a Donatello!!! And the other was a Raph.
But still a win!!!
The Rules of the Universe will now kick in. I will see nothing but Donatellos from now on.