Post by Self-Savior on Jan 15, 2013 0:53:34 GMT -5
It's been a while since I've done some photoshopping of any kind, figures in particular.
So, I was looking at the Basic 18 CM Punk figure and was wondering what it could have looked like if it was painted properly with attention to detail, so I did this: (based on Survivor Series 2011 pics)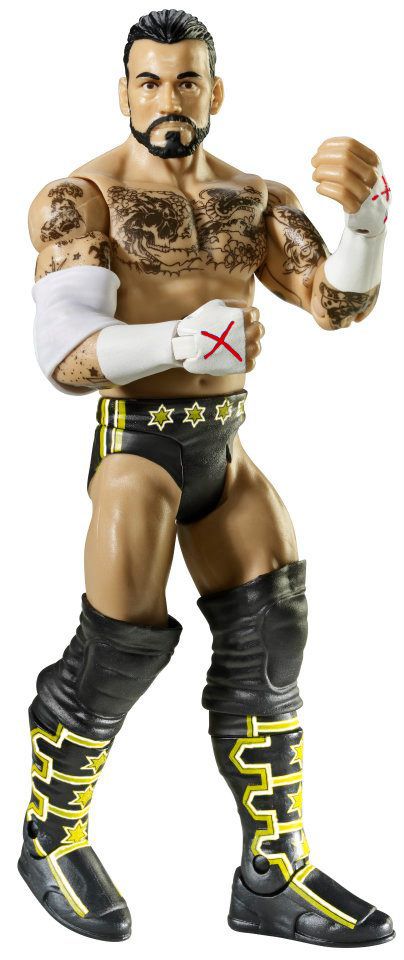 UPDATE 1/22:
After watching Armageddon 2004 the other day and seeing the Fatal 4-Way Match with WWE Champion JBL, Booker T, Eddie Guerrero & The Undertaker, I decided to make Eddie in his attire from that night, I think it turned out okay.
UPDATE 1/29:
I was looking through the pictures of Elite 20 CM Punk and decided to make his blue/orange/white attires that he's worn at a series of shows (Capitol Punishment 2011, SuperSmackDown 7/3/12 and becoming leader of The Nexus on 12/27/10 - which holds a special place in my heart because I was there that night).
I made two versions - one with an unmodified head scan and one that I painted a dark brown over the black on his hair, eyebrows and beard (credit to Little Jimmy for the idea, which I borrowed from his post). Plus, I modded the belt plates to have both of them say 'WWE Champ' instead of the right plate saying 'Mon-Nite Raw.'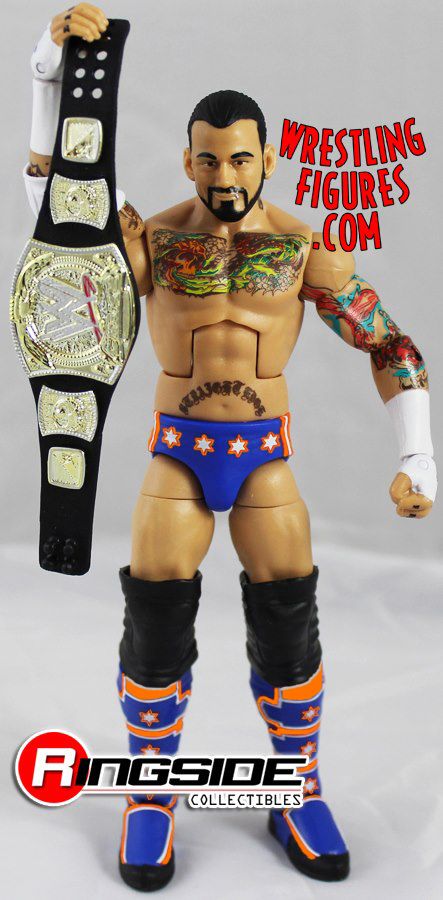 UPDATE 3/4:
I've had a lot on my plate recently and haven't had much time to finish many of my Photoshop stuff. But here's Ultimate Warrior based on the cover of the November 1988 issue of WWF Magazine.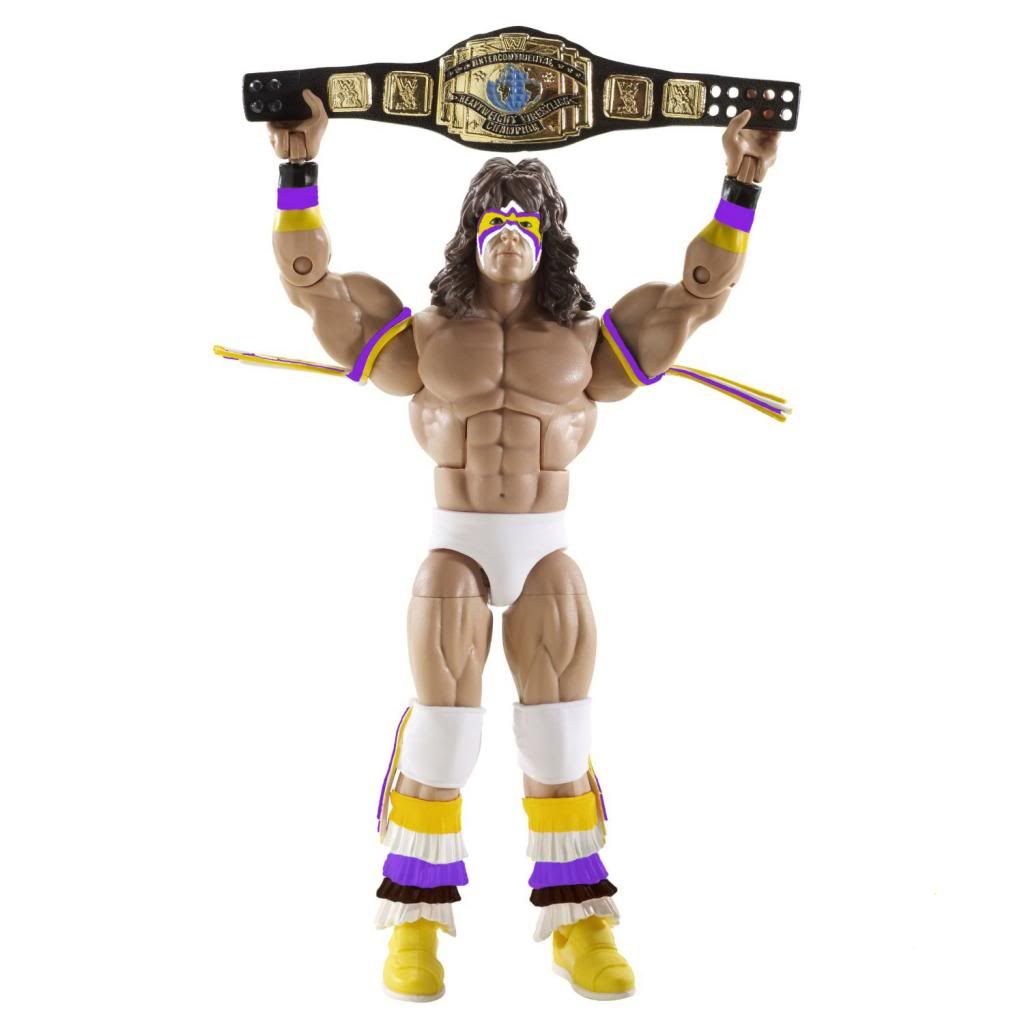 UPDATE 3/20:
With the release of the Basic 29 protos I decided to make the attire the way it's supposed to be with all the details colored in and what not. Plus, with the second Punk, I decided to edit out beard and leave the sideburns with the mustache which IMO looks good.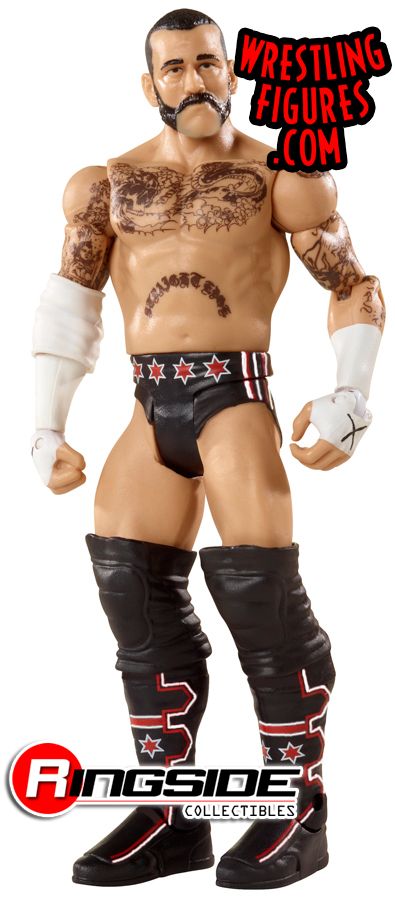 UPDATE 3/20 #2:
I decided to create Damien Sandow in his black trunks that he wore during September-October 2012 where the only one allowed to wear pink was John Cena. Hopefully they make one in black with a matching Cody Rhodes in a Battle Pack.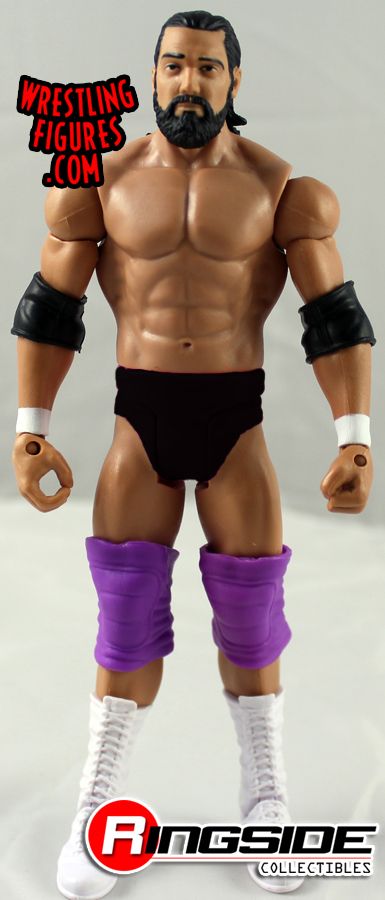 UPDATE 3/25:
Fixed CM Punk's gear from the Royal Rumble 2012 with the added white stripe on his trunks and the extra white stripe on his kickers. Plus, I made a Yokozuna in white/red based on one of his matches around 1992-1993 timeframe.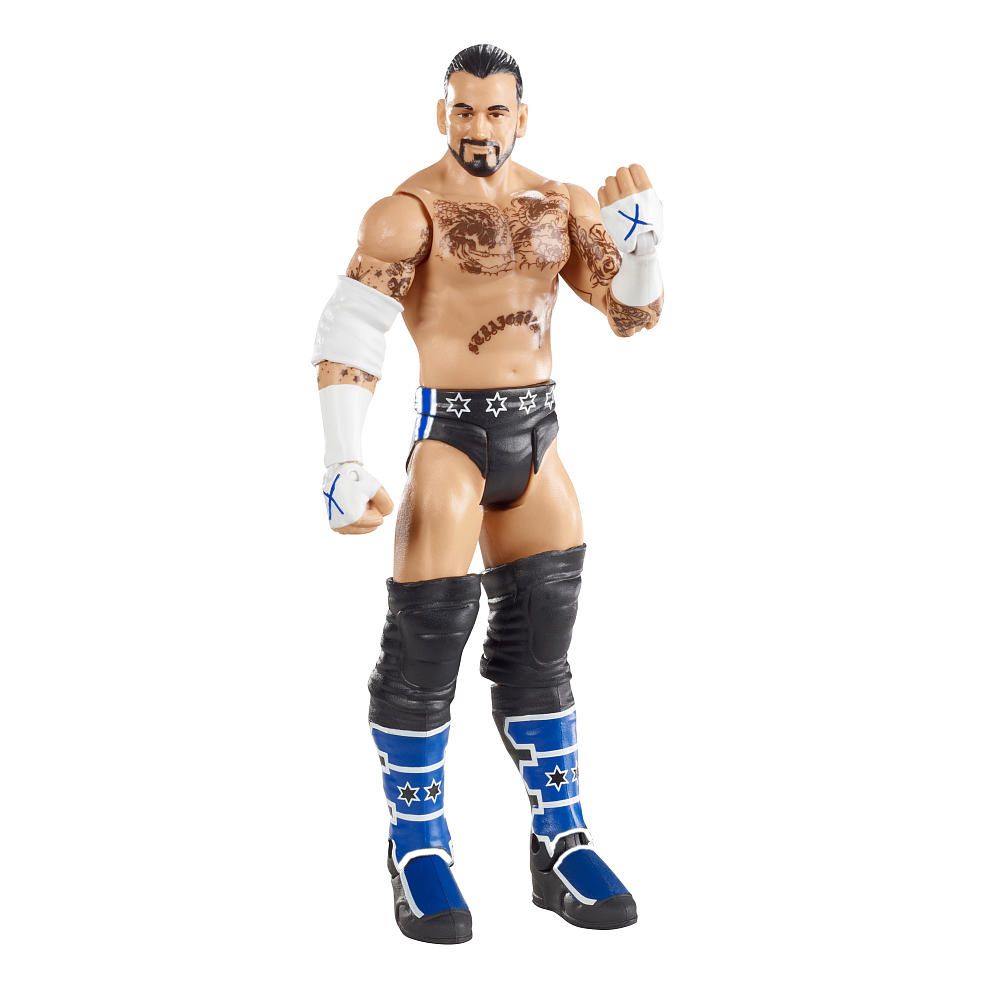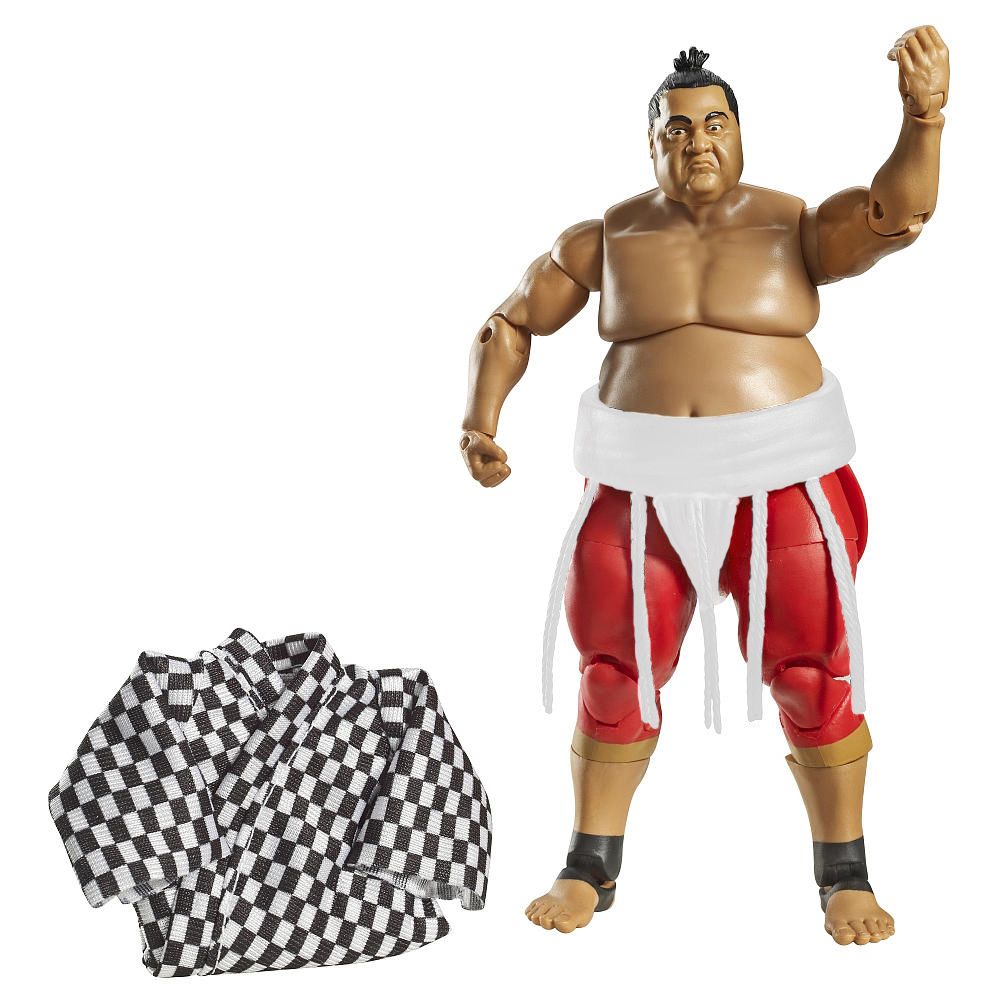 UPDATE 3/30:
I did two quick ones this morning since I was bored. I fixed the Teddy Long BAF Randy Orton head so that the unpainted beard wasn't visible and put it on the Elite 21 body. Plus, I made Cody Rhodes in his Extreme Rules 2012 gear which is like his WrestleMania XXVIII gear only with the red and white inverted.