Post by Deleted on Jun 29, 2014 18:29:09 GMT -5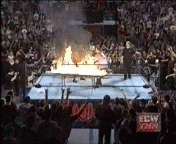 That Trunks head has never been made before by Tamashii/Bandi. These guys have flooded eBay with many bootlegs possing as the real deal. I've been hot with one, it's not cool. Of you want a Trunks like that, support the line through Tamashii's licensed retail stores and beg the. For it on their social media accounts.
While what they are technically doing is violating copyright, the figures are "out of print" and sold out, the company that makes them (Bandai/Tamashii Nations) no longer earns any money from them anyway.
After all, they sold all of the ones they have, if they are truly out of print/out of stock.
So these bootleg pieces and figures are actually only affecting ebay scalpers and other resellers directly.
To be technical, the Jacksdo Trunks hair is "unlicensed" while the face, the crossed arms, and entire SS Vegeta are bootlegs. So... in theory, they could legally sell the hair only, but if they use the Dragonball Z trademark, they'd have to be licensed/created with permission from Toei, Funimation, and Akira Toriyama. They're not doing anything wrong besides giving the fans more figures for their DBZ Figuarts collection.
So what you're saying is that these figures are real figures from the original companies, but they are under a different name?