Post by /X Metal Sorenges x "Mac Oh J~ on Nov 18, 2012 19:54:09 GMT -5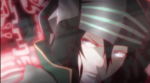 A ring isn't necessarily needed in order to make a animation, you could just use a table, or a long/tall box etc. But it's good to hear that you will make an appearance some time next year. Do you plan to make single animations or compete in any PPV's? When did you originally begin making stopmotion on WF?
Oh I forgot to mention I need a camera to. I have my tri-pod & tons of fishing line. But yeah I will just do what I normally did (single animations). The reason I stopped animating with figures was because my dad threw destroyed my setup. I was working on a match I had made but that came to a crashing hault. I was going to start a new series call "Matt vs. Matt" I had two Matt Hardy (Jakks) figures and I liked how they looked so I was going to make a match between them. Sounds silly I know. I started way back in 05' just making silly animation. I have videos of me when I was like 14 messing around with toys on camera I have the video on youtube but it way to embarrassing to show lol. I came to WF about 06' and started posting my animation on here. I had the Pivot program on my computer about the day I started animating. I just used pivot as a "I'm bored lets play with this program". And when I found out about the SFAB I was a bit immature so I stole animations from sites and posted them here. Those days are long gone but yeah I hope to be back with stop-motion in 2013. I was banned from WF in 2010 and got a new computer so here I am again lol.
That's quite unfortunate your stopmotion career was cut to a screeching haul back then. You would have certainly made it far if everything when accordingly and if you still had motivation to do so. By chance, do you remember your username from back in the day? 18 yrs old. Ok.