Post by punksnotdead on Feb 17, 2014 10:05:14 GMT -5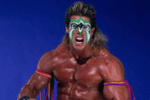 I really want these things. I am not going to buy the Legacy figures of Mr. Fox or Magic the Gathering. But Funko did say they were doing Legacy Firefly at some point, and I will buy those. I wish they would do Legacy Buffy and Legacy True Blood figures.
As far as reaction goes, they all look awesome to me. The only sets im not interested in are Goonies and Nightmare before Christmas. I also wont buy the Bill and Ted ReAction figures whenever they come out.
Funko mentioned having rights to Star Trek TOS, Terminator 2, Aliens 2, and Predator 2 for ReAction, so hopefully we will see figures for those in the future. I wish for the Predator ReAction they would have let out a Dutch series 1.
The Firefly Legacy figures are a fall release from what I understand. I expected to see at least images at ToyFair, but we haven't seen anything to this point. So it might not be until SDCC that prototypes are on display. Which is really strange since the GoTs Wave 2 figures are set for release right around the same time and we saw all of those yesterday. I think Legacy Buffy is a strong possibility but they are probably going to gauge interest through ReAction, and POP! figures. Not the exact same market, but it'll likely show interest in Buffy merchandise in general. I would be shocked if Funko didn't jump right into Back to the Future Legacy figures personally.
Barnes and Noble has a 30 day exclusive on the Game of Thrones Legacy figures. So I'm guessing that includes preventing places like EE and B B T S from offering pre-orders. That's just a guess though. I think they will be relatively easy to find after the 30 days is up. I would check ToysRUs.com at that point too since the figures are in the TRU system already. I still need Tyrion, so I'll casually be on the look out for him.