Post by Tye Hyll on May 22, 2014 7:54:42 GMT -5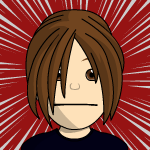 WB is whats holding DC back in the movies department..... They have owned DC for 30 years and it took the success of Marvel Studios to wake them the f*ck up. I mean seriously.....they have had the home field advantage FOREVER and did zippo with it for years at a time.
Now? they are pissing the bed trying to figure out how to catch up. And they lack the confidence that Paramount & Disney have in Marvel from the get go.
I mean Avengers was given the greenlight BEFORE MS/Paramount/Disney knew how Cap & Thor had performed at the Box Office. WB would never have taken that risk......hence the reason they didn't world build in MOS. They refused to acknowledge the possibilities of anything until they seen MOS box office receipts.
And while those were impressive? They obviously weren't impressive enough for WB.....their expectations are unrealistic following Nolans Dark Knight takes. As one analyst pointed out "Superman is a far bigger Pop icon than Iron Man was when he made his debut in 2008 but didn't match up to Tony financially".MOS didn't match the 1st(or second) IMs takings.
Folks will tell you WB doesn't carte about that kind of thing but the moment IM3 became a monster it was bad news for WB....they had lost the battle of the brands before the summer started.
Oh WB is absolutely the problem and one of the problems is making Goyer, a guy who is extremely disrespectful to comic book fans, the top guy. He wrote the screenplay for Batman Begins but hasn't exactly contributed much else of worth to comic book movies. He says Martian Manhunter is too stupid but Marvel is over there like lolz we have a talking tree and gun toting racoon.