Post by BIG MCLARGEHUGE on Aug 29, 2016 11:40:36 GMT -5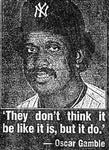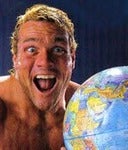 No, not at all. WWE 2K16 is basically just an updated version of WWE 2K14, and that's great because I prefer the older gameplay because it isn't slow as hell. Oh, and can't forget about custom soundtracks and 4 attires for CAWs. So, no they definitely should not stop making the last gen version, which they obviously still make money off of, just because you think they're "holding the new system games back", whatever that means.
All sports franchises still multi platform and they are still being limited to the oldest generation. They have to devote resources to keep features in scale and a lot of times now the old gen version are inferior feature wise. I don't think 2k16 has the career mode.
Old gen does hold back games.
It's also clear that they are trying to move on with 2k17. The collectors version are available for the old systems. And there will be features missing.
Imagine a WWE game where they just focus on current tech as well as the PC.