Post by whossideareyouon on Jul 5, 2018 7:54:13 GMT -5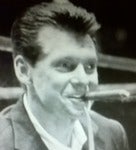 I have around 280 Playmates figures in my collection. Including the 5" figures (from First Contact and the 'action range'). There are about 25 of the 5" figures.
Did you ever complete your collection? From my extensive research on the range, I have a complete collection except two figures I am yet to find for a good price.
I opened all mine (and played with them as a kid), but do have them on display now in a wall cabinet, so I'm happy. I kept all the cards and play set boxes though (minus the bubble for the cards).
Just for my own curiosity - what are the two you're missing?
No problem. I should have mentioned them. They're not the most exciting of figures I guess.
I am missing these two:
The first is a 'Where No Man has Gone Before' Kirk figure that was only sold with this Shuttlecraft set.
The second, much rarer and expensive figure is Data in red uniform (labelled as from the TNG episode Redemption - which is an error in itself). This was a JC Penny catalog exclusive, made in a limited number in US and Canada (about 5,000 I think, though people debate this ranging from 2,000 to 7,000). It never got a European release, so I was never able to purchase back in the day. This is hands down the most expensive figure in the range, there are probably only a handful or two of Star Trek Playmates figures worth anything (the rest can be had for less than $10 - even mint carded).