Post by ELITE on Jun 12, 2016 19:31:47 GMT -5
CONTEXT:
The story will be in a fictional universe, allowing me a lot more on the creative aspect and allowing you readers to discover and really get behind the different characters. Most characters, if not all, will be based on Adam Ryland's TEW universe. For those who haven't played that game you totally should.
It's in 2016, the SWF is dominating the wrestling world and haven't got much competition ever since the TCW has gone on decline. The USPW is growing fast and starting to challenge TCW for the second spot in the USA while another company has emerged and is also gaining a lot of momentum. ELITE is the company I'm talking about. Created by Christian "Kamikaze" Vars, a young Canadian wrestler, in order to completely revolutionize the wrestling world in the United-States, ELITE is displaying a riskier product. Based in Los Angeles, it promotes a hardcore product featuring blood, violence and hot girls. They sometime cross the line of good taste and are using the tagline "The Bad Boys of Pro Wrestling", playing on their status as the most rebellious promotion of the modern era.
ELITE Pro Wrestling


TV Show:
Elite TV
(Airing every Thursday at 9h30 p.m.)
Location: Los Angeles, California
STAFF
Owner: Christian "Kamikaze" Vars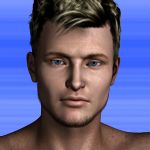 A spectacular wrestler and former gymnast, the 25 years old Canadian, Christian Vars is now the owner and founder of ELITE Pro Wrestling. Always seeing himself as an innovator both in and out of the ring, Vars wanted to create something to revolutionize the wrestling world. That's when he came with the idea of ELITE Pro Wrestling. He's still sometimes competing into his own promotion.

Authority Figure:
 Winston
"Brother Grimm"
Boe
Brother Grimm is a very successful West-Coast rapper and one of the most in demand MC's in the whole country. Being a huge wrestling fan, he has decided to get involved in the wrestling world and start distancing from his rapping career. He's a also the owner of the Warehouse Club, a famous club in Los Angeles where most wrestlers can be found after the shows.
Play-By-Play Commentator:
Samuel
"Sammy"
Curran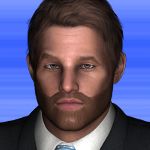 Samuel Curran is a play-by-play commentator coming straight out of Tennessee and is a solid professional. He's very impartial and impresses many people in the industry for his ability to make everyone seem better when he calls the matches. Still young, he's already been approached by many promotions, but ELITE made him an offer that he couldn't refuse.
Colour Commentator:
"The Traditionalist"
 Eric Tyler
Eric Tyler is a retired professional wrestler who was known for his old school wrestling style. He is a 7 times world champion in various promotions around the globe and has long been considered one of the best heels in America. As you may expect, Eric Tyler often roots for the heels when he calls the matches alongside his partner Samuel Curran.
Backstage Interviewer:
Cheyenne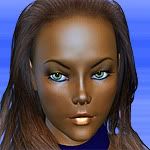 At only 19 years old, the beautiful Cheyenne has found a job in ELITE as a backstage interviewer. She was raised in Hollywood, California and working for ELITE in Los Angeles was simply perfect for her. With her model look, especially her crystal blue eyes, Cheyenne is very popular with the guys of the locker room, but it takes a lot to impress her.
Referee:
Moore Vincent
Moore Vincent is part of Brother Grimm's expanding entourage. Grimm convinced Christian Vars to hire him which he did in order to keep him away from trouble. He has been arrested several times in the past and is not a man of justice which is ironic considering the job he got in ELITE Pro Wrestling. He may not be the best referee there is, but he definitely does the job.