Post by Drakz on Dec 7, 2016 15:56:23 GMT -5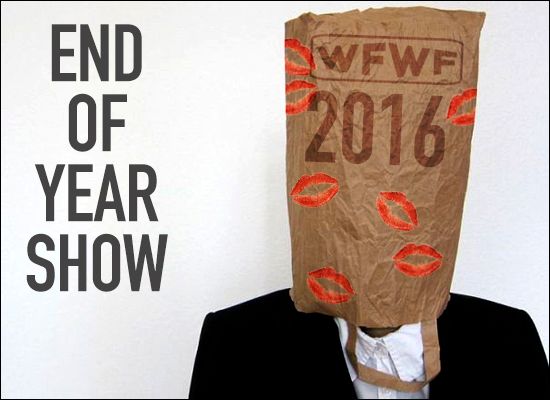 LIVE from Madison Square Garden, New York, New York!
The Main Event!
---------------------------------------------------
Joe Bishop
vs.
Cameron Stone
Joe Bishop and Cameron Stone have been two of the most impressive competitors in 2016, culminating in two huge matches at the biggest show of the WFWF calendar, Superbrawl. But where Joe Bishop succeeded in vanquishing The Future Cameron Stone came up short in his attempt to win his first WFWF World Heavyweight Championship. Now the two of them come face to face on the final show of the year. Joe Bishop will be looking to prove that the only thing in the WFWF's future is his personal revolution and while Cameron Stone hasn't slighted Bishop in the same way as some of his recent opponents he still stands in his way of 'saving' the WFWF, making him as much an enemy as anyone else. But Stone won't go down without a fight as he looks to reestablish himself following his Superbrawl loss. It's a match that neither man can afford to lose. Shame one of them has to isn't it?
2 Angry Dudes
---------------------------------------------------
Trace Demon
vs.
Frank Lynn
Trace Demon is not a happy man. At Superbrawl he was all ready and set to become a three time WFWF World Heavyweight Champion inside the Elimination Chamber when, out of nowhere, his supposed ally Drakz rolled him up to eliminate him from the match. As you'd expect the King of Demons didn't take that too kindly and decimated Drakz inside the chamber, ending their partnership on what most would call a sour note. Now, with that devastating failure weighing heavily in his mind Trace Demon isn't wasting any time in getting back into the ring to take out some of his anger. Frank Lynn might have impressed since debuting here in the WFWF, including a valiant Superbrawl debut despite coming up short himself, but he might just find that the pure ferocity of a demons anger is too much for even him to overcome. One thing's for certain, this match isn't going to be as simple as 1… 2… 3
Grab the Bison by the Horns
---------------------------------------------------
Austin Hayes
vs.
Brandon Bison
Austin Hayes makes his debut tonight for the WFWF against the man who shuns the pre-show. Brandon Bison won his eliminator on the Superbrawl IX pre-show and catapulted himself into the Golden Opportunity ladder match. He may have come up short, but so did 4 other men. His victory earlier in the night though has put his division on check. The question is can Austin Hayes make a statement against this rising star?
North Pole Street Fight!
---------------------------------------------------
Mantis Toboggan
vs.
Dustin Kemp
vs.
Vass the Slayer
vs.
Trevor Wolfe
Baubles, candy canes, snowflakes, thumbtacks. One of those are not like the other. It's Christmas here in the WFWF and we're celebrating the only way we know how, by throwing multiple men in a single match and letting them beat the hell out of each other with whatever Christmas themed weaponry they can find. Have you looked under that ring recently? Santa's elves have been busy, but at least three of these men aren't going to be all that happy when they open their presents in the first ever North Pole Street Fight.
Roleplay Deadline: Sunday December 18th, 2016 at 11:59 PM EST
Promo Deadline: Tuesday December 20th, 2016 at 11:59 PM EST