Post by Drakz on May 10, 2017 10:42:06 GMT -5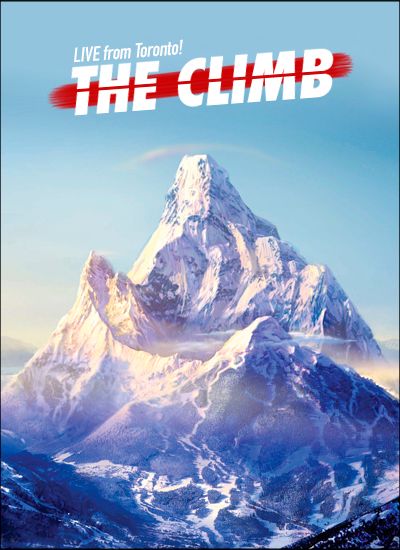 LIVE from The Air Canada Centre, Toronto, Ontario, Canada!
The Main Event!
Strange Bedfellows
---------------------------------------------------
David Brennan & Trace Demon
vs.
Joe Bishop & Frank Lynn
You don't get many tag team matches as big as this in the WFWF right now. In fact we can't think of anything that would top this in the aftermath of Ultimate Supremacy. Joe Bishop, coming out of that show as not just the winner of the Supreme Gauntlet but the new WFWF World Heavyweight Champion, has pledged to change the WFWF for the better. Winning the title is a big step towards doing that, but another driving force is that he isn't doing it alone anymore, having apparently cemented an unofficial alliance with Frank Lynn, who has struck up a loose alliance with the new champion based on the principles of respect and sportsmanship. Their opponents however? Well, not so much. David Brennan and Trace Demon aren't exactly what you'd call friends, but they do have something in common. They'll both want to get their hands on Joe Bishop. Brennan to stake his claim for another shot at the championship he nearly had in his grasp, and Trace Demon to spoil the celebration for the man he claims to have 'made'. Now this pair might not be friends but they are two of the more dangerous and talented men in the WFWF, and if anybody is going to spoil Joe Bishop's moment, it'll be these two.
Upward Momentum
---------------------------------------------------
Maxwell Dachs
vs.
Mike Jette
Since returning to the WFWF with a vicious attack on Brandon Bison Mike Jette has proved himself to be somewhat of a controversial figure. Gone is the man who once stood beside Frank Lynn as part of the Thunderbolts, Jette has become bitter after he was 'forgotten' by the WFWF following his injury. His words, not ours. It's worked for him so far though, having picked up a big victory over the number one contender to the Golden Opportunity, Brandon Bison, albeit through slightly less than legit means. He might not have that opportunity against the returning Maxwell Dachs. The charismatic competitor got fans talking when he debuted in the WFWF and now he has returned from injury he'll be looking to make his mark, and the best way to do that (obviously) is by picking up the win here. It's a clash between two men who want to be the future of the WFWF, and we couldn't be more excited for it.
Roleplay Deadline: Saturday May 20th, 2017 at 11:59 PM EST
Promo Deadline: Monday May 22nd, 2017 at 11:59 PM EST