Post by warriorlynx on Jun 29, 2017 10:22:12 GMT -5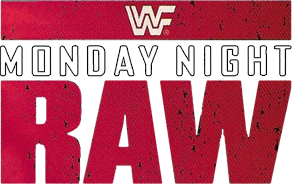 Monday Night RAW
September 26th, 1994
Hosts: Vince McMahon and Randy Savage
Note: There was no RAW after SummerSlam, Sept 12/19 RAW were pre-taped before SummerSlam. Highlights were shown of SummerSlam during those episodes.
Razor Ramon (c) def. Bob Backlund via Referee Decision in a non-title match.
At the beginning of the match Backlund shook Razor's hands and tried to play a babyface. Near the end of the match Razor goes for the Razor's Edge, only for Backlund to counter with the chickenwing and Razor submits. However Backlund wouldn't let go and the referee reversed the decision giving Razor the win.
Finally WWF Officials were able to stop Backlund who looks at his hands and wonders why he did it.
The Undertaker (w/Paul) def. Kwang (w/Harvey) via pinfall.
The Fake Undertaker appears shortly and disappears after a light flicker thereafter. Randy says that the Fake Taker must be a zombie and Vince says Fake Taker is is like a "Bizarro Undertaker" (Note: Although Fake Taker was done in the original SS, Vince did originally have plans to keep him around).

The 1-2-3 Kid def. jobber via pinfall.

Diesel def. Chris Kanyon via pinfall.
British Bulldog makes his WWF Return on King's Court and says he's more than ready to take on all comers including his brother-in-law Bret "the Hitman" Hart.