Post by Kill Em' All on Dec 19, 2021 21:50:26 GMT -5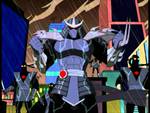 May 15th 2011 WWE Judgment Day 2011

1). Dolph Ziggler with Vickie Guerero Def Kofi Kingston in 10:08 via Kofi going for springboard move but Dolph taking Kofi out by the rope then hitting a Zig Zag for the Vacated IC Championship



2). Drew Mcintyre Def Daniel Bryan, Sheamus (C) in a Triple Threat match for the United States Championship in 12:53 via Sheamus hitting a Brogue Kick on Bryan; but Mcintyre hitting a low blow and throwing Sheamus off the top rope; Mcintyre stealing the pin on Bryan



3). Randy Orton Def Christian in a Grudge match in 19:30 via Christian going for a Killswitch; but Orton jumping over and hitting a RKO



4). Jeff Hardy Def The Miz (C) for the WWE Championship in 17:39 via Miz trying to get himself DQ'ed again but getting nailed with a Twist of Fate and a Swanton Bomb



5). Priceless Def Big Show and Kane (C) for the WWE Tag Team Championships in 7:08 via Rhodes raking into Kane's eyes and mask to blind him enough for a Crossrhodes



After the match Mark Henry's theme hits as Rhodes and Dibiase flee; as Henry does a number on Show and Kane. Hitting them with splashes and nailing Kane with a Worlds Strongest Slam.



6). Chris Jericho Def Edge (C) in a Last Man Standing Loser Leaves SmackDown match for the World Heavyweight Championship in 21:18 via Jericho dodging Spear attempt and Edge thudding off into part of the set and Jericho hitting a Codebreaker as Edge hits the crowd as the two men fight to they're feet; Jericho manages to score another Codebreaker as Edge falls off the stage and slams through series of table as Jericho crawls up to victory



7). John Cena Def Jack Swagger in a Singles match in 5:19 via Cena rolling out of ankle lock then hitting series of closelines followed by the 5 moves of doom; then a FU followed by STFU and Swagger submitting for Cena to score the win



8). The Undertaker Def Shawn Michaels in 25:43 via Shawn jumping back for a Moonsault only for be caught in mid aired and spiked with a Tombstomb Piledriver



Taker closes out Judgement Day; with Shawn eventually waking up in the ring confused; but disapointed in the face due to his defeat
May 20th 2011 WWE Friday Night SmackDown!

A Video package is seen recapping Judgment Day 2011 from the SmackDown side of things; highlighting the World Championship match; Christian-Randy Orton's fast paced star studded rematch encounter and the iconic encounter by Undertaker and Shawn,

SmackDown opens up with the battered World Heavyweight Champion Chris Jericho coming out. Jericho runs his mouth about becoming World Heavyweight Champion and the battle he endured. Jericho berates the crowd. Jericho continues to state that SmackDown is his show. And he's the champion of it. Jericho continues on; until Christian comes out. The crowd pops huge.

Christian points at Jericho; as Jericho looks in fear. Christian taunts Jericho and mentions the hell he went through with Edge last Sunday. And the total warzone; the fact it was the end of a feud that was 2 years in the very making.
Christian then starts alluding to cashing in as he comes closer to the ring as fear comes across Jericho's face. Christian mentions what's stopping him? Randy Orton comes out. And Orton says he is. Orton states Christian doesn't have the right to take that title. Orton mentions his victory over Christian at Judgment Day. As this friendly feud starts to continue going down a more tense path. Christian laughs at it. Stating he knows Orton's good and Orton's been one of the most must see WWE superstars since his debut in 2002.

However; he doesn't run this place. Christian goes to a stern state of mind. Stating he's been in this industry when Orton couldn't handle being a Marine; he was traveling icy roads in Canada when Orton was in Junior High. And the fact Orton just wants to delete history; Christian beat him in that ring. Christian says he knows he's better then Orton; Orton smirks. Orton states if Christian is better; how many WrestleMania's he's headlined; better yet how many World Titles come to his name??

Orton then states if is better; then the score should be settled in that ring tonight. One match to decide who faces Jericho at One Night Stand. Jericho looks delighted as he sees his two top threats on the verge of going to war again. Jericho in this daydream gets leveled by RKO. Christian nails Orton with a Briefcase shot to the ribs.

Christian goes in for a Cash in; but Orton levels Christian with a RKO. Orton takes the ring raising the World Title as the stakes have gone up for tonight's main event.

*Commercial Break*

The US Champion Drew Mcintyre comes out. Much to the crowd's dismay. Mentioning his ascent to the top and he's taken out two of the top veterans in the company; and now he wears the flag of the United States around his waist. As he continues to insult the title for what it is. And it's found presteige being around the chosen one's waste. The crowd starts a USA chant. Mcintyre cuts the crowd a deal and challenges anyone in the back. Mcintyre states he isn't a fighting champion; he's a ruthless champion.

1). Daniel Bryan Def Drew Mcintyre (C) for the US Championship Via DQ for the US Championship in 10:32 via Bryan closing in on a upset victory; however Mcintyre low blows Bryan.
Mcintyre levels Bryan with a Future Shock DDT as the belt rings.

Mcintyre frustrated goes in for a title shot to the skull; but Bryan catches him with a running Knee. And sets up a Crossface but Mcintyre rolls out of dodge.

We see Mark Henry entering the arena as group of security guards block the arena off; Henry decimates the group of security throwing one on top of the hood of a limo. Shattering the glass. Henry walks into the arena destroying everything in sight.

We see Sheamus asked about the status of his friendship with Mcintyre. Sheamus looks irritated he states he felt betrayed. They've put they're blood sweat and tears in this industry. They came into together as brothers; and the one he's traveled the world with and the one man he trusted in this industry did this. Sheamus states Drew doesn't have to worry about Bryan he needs to worry about him.

*Commercial Break*

2). Sheamus Def MVP with R-Truth and Jackson ringside in 7:30 via a Running Celtic Cross

After the match the Nation tries to jump Sheamus; but Sheamus grabs a steel pipe and goes to town attacking Truth and Jackson. Jackson retreats. As Sheamus Powerbombs Truth through a table. And hits MVP with a Brogue Kick. The fire in Sheamus's eyes is real.

We see Christian asked about the stakes at hand tonight going head to head with Orton. Christian mentions he knows he can beat Orton; he beat Orton. He knows how quick Orton can ends things and fill that void. It won't be easy. And it's going to be a war in that ring tonight. But he's going to settle it. Christian says his eyes are set to taking Chris Jericho's World Heavyweight Championship.

WWE Judgment Day 2011 promo

*Commercial Break*

Mark Henry comes out as the crowd boo'es. Many are in shock as Henry was fired from the WWE due to his destructive nature. The team leaves the booth and the Officials back up to the crowd. Henry cuts a promo stating he don't give a damn if Teddy Long or Vince McMahon signs him or not. Henry states the crowd wants to paint him as the monster. This 16 damn years of being held down!! Henry states he isn't doing this sh*t anymore. Anybody in the back wanna pipe up; Henry then is confronted by the Big Show who is ready for a all out fight.

Show hits the ring and these two monsters are going loose brawling all throughout the ring. However; Henry takes the advantage and starts dissecting the other big man. Soon he isolates Show's ankle. And jams it through a chair and all seems to be over. Until Kane's pyro explodes and Kane makes his way to the ring.

Kane hits the ring going back and forth with Henry. Fending Henry off with a series of chair shots. As Henry retreats Henry however; has made this very clear this isn't over by a stretch at all

*Commercial Break*

Mr.McMahon is asked about the status of Mark Henry. McMahon states this isn't his show to run. McMahon looks over with Eddie Guerrero and Beniot with series of women. As McMahon yells at them for being late on they're first day. Eddie speaks about the party life and it being old times with a old friend. Beniot gets stern and speaks about rage and this being a fighting show. Henry and Kane will face off in a Tables match at One Night Stand. And it will be Ruthless Aggression! Beniot is snapped out of it by Guerrero. As Guerrero then bribes McMahon to come along with they're female friends.

3). Cody Rhodes with Ted Dibiase Def Vladmier Kozlov in 6:43 via Rhodes using his mask to bash Kozlov in the face while the ref was turned.

Sheamus is seen leaving the arena frustrated; Bryan walks over to him. The two have a face off. Bryan states that's the real Sheamus. And he can't be doing what Mcintyre wants. Bryan starts yelling at him. Sheamus snaps attacking Bryan. Slamming him through a metal fence. Sheamus walks off and states he doesn't work for Bryan either.

*Commercial Break*

4). The Undertaker Def David Hart Smith in 6:05 via a Last Ride

After the match Triple H jumps barricade nailing Taker with a sledgehammer shot to head. Taker goes hurtling to the ground. Triple H stands over Taker yelling in his face. The crowd's in total state of shock as to why this is happening. And what Triple H has against the Deadman?

After this we see Guerrero and Beniot relaxing and kicking back watching SmackDown. As McMahon asks them if they're going to do something. Beniot looks at McMahon they're in the they're observation period tonight. Guerrero states tonight they're kicking back and see what Friday Night's are about these days. And next week they're gonna act. Guerrero passes McMahon a 40. As they kick back for tonight's main event.

We see Christian and Randy Orton ready for they're face off in tonight's main event.

*Commercial Break*

5). Randy Orton Def Christian in 1# contenders match in 25:36 via Orton hitting a second RKO in the match; however Christian's food was under the rope the entire time.

Orton stands bold after going to war with Christian. However; the question must be asked what ramifactions does this have with Orton not being the true winner. Orton signals for the title to come home to him. As Christian starts to wake up and yell at the ref realizing what happened.