Post by laythvandam on Oct 4, 2017 18:19:10 GMT -5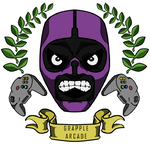 I think it's possibly a nostalgia thing for me, after AFR and geocities this place was my haunt. FB does my head in if I'm honest and I can't be arsed with twitter.
A forum offers something more I think. You can get to know folk/characters and not everyone it's looking for attention. Some people are twats but the occasional one isn't a bad thing as it can pull everyone else together.
I'm always hopeful, but it's down to content really I suppose. There's a figure finding thread, a footy thread, a banter board, so what's the need for the main board?
... how you doing Kev? Hope things are good mate.. have you bitten and started collecting the retro line yet?
It probably is just out of habit that a lot of us are still here, also some that have stayed interested in wrestling figures albeit on perhaps a smaller scale.
I can't be arsed with Twitter either lol, I don't understand it. Facebook is enough for me.
We need to combine all boards/threads in here to make it look a bit more active, I rarely post since nothing much seems to grab my attention. This is the only forum I even bother with nowadays whereas years ago there was about 3 or 4 I'd be on regularly.