Post by King Richius on Oct 24, 2017 5:21:57 GMT -5
"The Cleaner" Billy Broom
Wrestling Name: "The Cleaner" Billy Broom; sometimes called Billy the Broom or "The F***ing Janitor"


Real Name:
William Saturn Broom
Height: 6' 3"


Bio:
Billy Broom is as close to the "average Joe" as the WFWF has to offer. He was an Army Ranger, given a discharge after several tours of combat resulted in minor symptoms of PTSD. His wife was a gold digging social climber who left him and now he has to raise their daughter Jenny on his own. He has worked for the WFWF for over a decade as the head custodian, in charge of setup and breakdown of the ring as well as cleaning up the post match messes. Lila Sleater took note of his unique look, combat training, and inside knowledge of the wrestling business to set him up as a "warm body", someone who can step in to have a match when the regular stars take a night off. Billy agrees because he can make more money in a single match than he can in six months working a regular job. It all goes to giving his teenage daughter the best life possible including a top notch college education.
Following his heartbreaking defeat at
SuperBrawl X
, Billy's life went into a downward spiral. Plagued with alcohol, his life slowly fell apart before his eyes; his relationship with Jenny was crumbling, his public image tainted after a drunken stupor that ended in violence, left homeless following a suicide attempt but in a strange turn of events - his professional wrestling career took off. He went from "the warm body" to a bonafide contender in one night after he did the impossible: he pinned Tugarin Zmey.

Now, Billy is on the road to recovery where he's left picking up the pieces of his life, all while trying to do the right thing.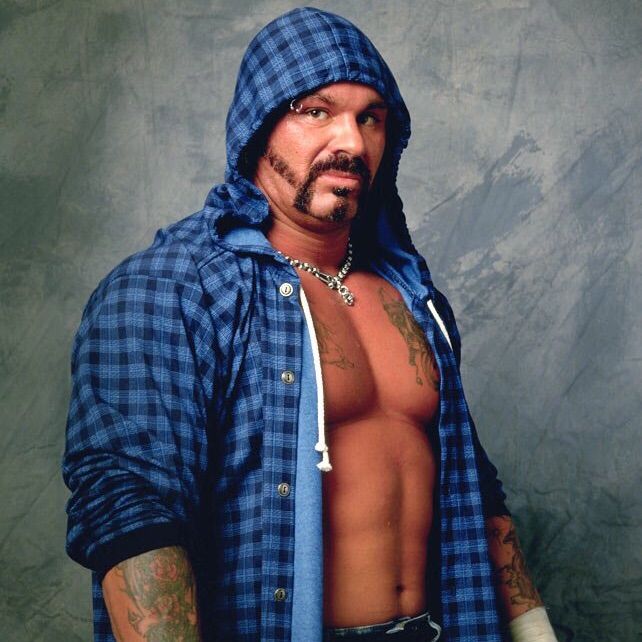 Pic Base: Perry Saturn
Attire:
Billy has gone from wearing bright, colorful tights to ripped jean shorts and black mid length combat boots. He comes out wearing a plaid hoodie as seen above and long wrist tape.
Entrance: "Gimme Chocolate" by Babymetal
The thrashing metal guitar riffs of "Gimme Chocolate" by Babymetal deafen everyone in the arena. "The Cleaner" Billy Broom comes out on stage in ripped jean shorts with a plaid hoodie but with no mop this time. He looks focused as he makes his way to the ring. His wrists are bandaged in long, white tape.
Christa Adina:
Now entering the ring... from Pittsburgh, PA... weighing in at 240 lbs... "The Cleaner" Billy Broooooooom!
The Janitor slides under the bottom rope. The music fades, and he frenetically paces in the corner, awaiting the arrival of his opponent.
Moves:
Billy wrestles an 80s style with snap mares and hip tosses followed by arm, wrist, or head locks. He has a basic judo training from his time in the army. He also uses the usual array of punches, chops, and kicks. He's never trained as a wrestler so his move set is limited but what moves he does know he executes well and with impact.
Finishers:
Bombs Away - top rope elbow drop
Rings of Saturn - submission finisher
Impact Moves:
headbutt

Other:
sunset flip over the ropes
Side Characters:
Jenny Broom
(Pic Base: Chloë Grace Moretz)
Billy's teenage daughter. She's very smart and very wise for her age. She's Billy's voice of reason.
Vicky Tanner-Schwartz
(Pic Base: Kris Jenner)
Billy's gold-digger ex-wife who left Jenny in his care, not bothered to raise her own daughter. Her relationship with Billy is....complicated.
---