Post by SYE on Nov 29, 2017 20:30:47 GMT -5
"God help and forgive me..."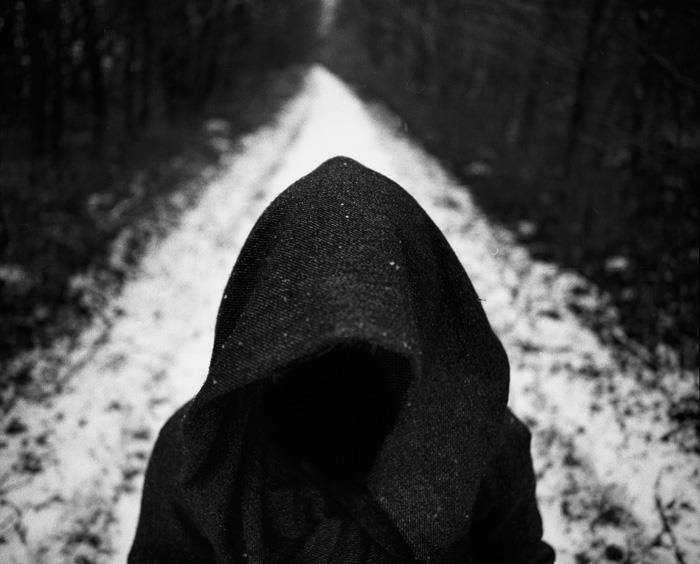 David Brennan:
Something That's Going to Outlive MeVII
The gravel beneath his feet bit with a frigid sting. His paltry shoes did little to protect the soles of his feet from the bitter cold that seemed to harden the very space between the stones. They could hardly be called shoes at all - American prisoners received far better for their troubles. These would barely pass for socks.

They were more than he deserved.

The icy, wind swept breeze seemed fair recompense for his falter in the tropics. Twelve of them, in all, had shipped off to Puerto Rico at the behest of the Messiah. One by one, they set upon their prey, surrounding him - not by height, of course, but by number and will to destroy. Eleven, in all, rained blows down upon him as he withered in confusion and defeat.

Only Seven, as he was called, was unable to deliver a single strike.

The Messiah had taken no umbrage in his failure. He'd warned, in fact, that the David Brennan would likely lash out with a preemptive blow. They'd be mistaken for the minions of a Donnie Monty Kent, he said - a man the David Brennan was said to have reviled, perhaps even more than the Messiah himself. Their efforts were not to be an attack on the body, in spite of their method of execution, but rather, upon his mind. In that, the Messiah had deemed their journey to the tropics and resounding success. He'd smiled, with an air of warmth, even, as he released them from their numeric mononyms, for the moment, at least, back into the world.

To smile must have come with ease to he who did not bear the lasting, physical effects of a calculated strike of the mind. One through Six and Eight through Twelve may have been content enough to return to the homes and the names of their fathers, but until he'd laid his deliverance upon the David Brennan, he would know no name but that which had been bestowed upon him by the Messiah:

A-Wut, VII.

He'd begged the Messiah to not release him. Even then, he knew how pathetic his pleas for vengeance must have sounded - muffled and distorted by the blockage of air able to pass through his shattered nose. Whatever empathy remained buried within the blackened heart of his devious liege was enough for him to relent, though the aimless expression he'd worn as he told of an isolated mansion set upon the cragged shoreline of a town most would only venture toward amid the warmth of the summer time showed that beyond that night's purpose, the Messiah bore little care for what would ultimately become of the child he'd months earlier branded with a name and a number for his own simplified purposes.

It didn't matter.

The Messiah's means had reached their end. The family that had so precariously allowed their youngest born child to be swept up into the enigmatic charisma of a man seeking to wreak havoc on another was a world away, likely celebrating in silent resolve the fortune of one less hungry mouth to feed. The Messiah, though now seeming quick to wash his hands of his twelve newfound liabilities, had fed him, clothed him, and indirectly, given him purpose where he once had none.

It was all as He'd said it would be.

The blistering cold. The cavernous expanse between properties. The house set upon a veritable mountainside that seemed to slope into the ocean below.

The David Brennan, in a moment of certainty, had shattered his nose in one fell swoop.

The Messiah had brought him, alongside eleven others, to the free world to shatter the David Brennan's resolve.

The time had come for Seven to shatter the David Brennan's world.
GauntletAnyone else?

Y'know, for a split f*ckin' second there, I was really beginnin' to wonder whether or not International Assault might be the endgame for me. I mean, the odds rarely favor the champ when the invite's out to just about anyone and their mother what wants a f*ckin' stab at fifteen minutes of fame. I was sure as sh*t that somebody - be it Kyzer or Demon or f*ckin' Raider - worth a scratch would've stepped up to try and wrest this f*ckin' thing from my hands. I mean, that's s'posed to be par for the course, right?

Instead, you give me Dave Demento and a f*ckin' janitor.

Here I always just figured they were one in the same.

Y'know somethin', though? I ain't gonna dwell too deep on it. Leave that sh*t for Frank and his cheerin' section to gripe about. I ain't ever seen myself in much more a capacity than the very top of life's scrap heap, so all this? This is just old hat. I've grown pretty damn accustomed to this newfound lot in life, and as long as someone down below's fixin' to run their mouth about how I ain't fit for it, I'll be waitin' right here to beat that f*ckin' silence out of 'em 'til every last one of you's just as used to seein' my name up top.

Far as I'm concerned, five was a low f*ckin' draw, and this here gauntlet's only just begun.

You want some?

Come get some.The Avalon Pro-Wrestling Academy
Two Thousand and Eleven was a tumultuous time in the WFWF.

It was a period of notable change. The old guard was on its way out, and as the number of resignations and retirements grew higher by the week, a noticeable vacuum of talent waiting in the wings to fill the void soon became all too apparent.

Publicly, the matter was barely addressed. A series of recruitment drives across the world soon led to a small influx of contracts being signed in short order, and almost as quickly as a problem had finally been identified, it seemed to have suddenly and equivocally vanished before the eyes of the world, almost by design.

No sooner had the old guard made arrangements for their cumulative final exits, the eyes of the world soon fell upon the likes of a new cast of characters, culled from all reaches of the world with a veritable palette of backgrounds to match. From the world of mixed martial arts came Lincoln Dina, the boorish cowboy who unabashedly worse his societal ineptitude on his leather hide sleeves. From the Great White North came Randel Benjamin, already renowned in his own right for his distinguished lack of regard for his own well being, who's underwhelming venture beneath the big lights would instead give way to the worldly acclimation of his protégé, the now departed as quickly as he'd resurfaced Dave Demento.

But, perhaps most curiously, from the streets of Boston, a package deal of unapologetic arrogance paired alongside no training nor experience to speak of, short of that which he'd perfected fending for himself over the course of a lifetime under the eye of the law in Boston's criminally dominated south end, came David Brennan.

If anyone had ever cast aspersion upon Brennan for his reckless nature, his own overreaching brand of self disregard, and his patented dismissal of anything resembling societal guideline, then they'd likely turned a willing blind eye to the just as reckless decision to sign him to a multi-year contract in the first place. To the credit of those in power at the time, the south Boston stalwart's more deeply rooted issues wouldn't come to light until shortly after he'd inked along the dotted line, but it couldn't - and if it had, it shouldn't - have been a surprise to anyone to learn that the first time David Brennan would step between the ropes to enter a ring - never mind a ring adorned with a WFWF apron - wouldn't come until the WFWF hosted its "Fun Times in Cleveland" event, where the scrappy yet summarily green as goose sh*t newcomer would triumph over the aforementioned bulbous beast of the great white north.

That token memory - little more than a footnote now, upon the lone reigning champion of the WFWF (the depth of said accolades becoming somewhat redundant to bear continuous repeating, at his point) - breached with a crashing wave of others littering the past six going on seven years now, came flooding in over him as he pushed past the glass paned door, freshly adorned with a crisp, screen printed branding set at perfect eye's height, into another first in his career. You see, to know David Brennan is to, in all, know the true nature of the bullheaded. If that first, easy handed victory was the ultimate result of his first venture into a wrestling ring, what cause would he have had, until now, to bother finding his way to any sort of wrestling school?
"Oh, good. You found it."
Almost as soon as David had walked in, Chris Meyer - the academy's namesake under a long forgotten moniker - emerged from an office situated atop a lone set of stairs providing one of three avenues beyond the main foyer. His face struck David, almost in an instant, as entirely more relaxed than he'd ever seen him prior. A million and one reasons why that could have been leaped to mind, each of them situating David at the forefront as some figurehead of incriminating guilt, but before he could find a moment to dwell upon that conjured feeling of renewed remorse, Meyer was seizing his hand, clasping it in a warm, hearty handshake.
"What do you think?"
His eyes were eager, his smile unwavering. Without any real benchmark against which to measure his old mentor's brimming look of excitement, David could only imagine that this was similar to the look of a child just bursting at the seams, waiting to share with his parents some new achievement or accolade. It was relaxing, in a sense. If there was any lingering resentment on Meyer's part in regard to David's departure, whatever thrill he was getting out of David's visit today seemed enough to quell that bitterness. This was, in fact, the most pleased David was certain that Chris had ever been to see him, he thought - likely since the day they'd met.
"Yeah, it's, uh....well, this is it, huh?""It's a start, at least. We cracked thirty enrollments last month - thanks, by the way. Couple of kids have been making the drive down to Boston to work the circuit Lynn heads up down that way.""Eugh.""I know. Slim pickings, I'm afraid. Still - a few more of these kids pan out? Might be able to start looking at a couple of alternatives on a local scale, you know?""Doin' alright, then..."
Meyer chuckled as he pushed open another glass pane, leading David into what one should only assume to be the heart of The Avalon Pro-Wrestling Academy. Stepping into the cavernous room, David was suddenly able to piece together in his mind the large scale of the building he'd pulled up to with the relatively small quarters that had initially greeted him. Laid out before him were two rings, situated corner to corner, each fully assembled and just begging to be filled with young, hungry prospects. Arranged around each was an array of chairs, stacked four deep, no doubt reserved for some manner of lecture that would precede anyone's given right to set foot between the ropes.

For the first time since his own initial venture into the ring, David wondered whether he'd erred in skipping over this step. The place was imperfect, unpolished, but the work that took place in those two rings, he knew, was invaluable.

This - not some office - was Meyer's calling.
"You're kidding? Yeah, a little bit better than alright, David. I mean, enrollments alone have exceeded anything I could have projected, but I'd be lying if I said I'd been expecting that call of yours."
Incidentally, it had been Nat who'd been perusing the dirt sheets when the word got out that the former Chris Avalon was heading back home to start up the world's next localized wrestling school. If not for her insistence on paying a bit more attention to detail than David could ever be bothered to afford, such a place might have never landed on his radar.

It was little more than the grace of good timing that planted this seed of knowledge in his mind the same day that she'd agreed, on his begrudging behalf, to have him travel out to the corporate office to approve a new line of merchandise, which, by chance, just happened to evolve into the series of events that lead to his ultimate contract extension. In any other realm of existence, Meyer's name might have been about the furthest one imaginable from any real involvement in a new contract for the man he'd once overseen.

Lucky for him, Sleater just happened to have a small of host of obligations lined up before she'd been able to sit down with David.
"She been by yet?""Lizzie? Just yesterday actually, yeah. I gotta be honest, David - I usually fancy myself something of an eye for talent, but I don't think I'd have ever pegged you to be anything of a scout yourself.""Y'think she'll do alright, then.""She wants it, that's for certain. Without seeing her run the ropes or any of the fundamentals or anything? I'll call that a good start, especially in a business dominated by the more boorish sex."
He saw it too. That's why it was Meyer who'd jumped to mind. Even now, David couldn't quite explain why he went to task the way he had - and for the WFWF's resident overachieving underachiever, the man had gone to task. In twenty eleven, if you'd have taken a straw poll to try and find out which of the WFWF's newest recruits that year would hedge the next stage of their contract on the back of a sullen, spitfire of an unproven prospective talent in some six years, David Brennan's name wouldn't have even been on the ballot, and yet as sure as he was standing here today, making small talk with the only man who'd ever gone to bat for himself, David had sat across from the WFWF's probably candidate for worst negotiator ever and swindled himself double the increase he'd been offered, half of which would fund the company's first indirect developmental contract. Nobody'd ever accused David Brennan of paying anything forward before. As soon as the news broke (in the manner he'd also insisted upon before inking a new deal), he'd have used that broad stroke to have paid a little bit back, in kind.
"Give her a shot. If she can throw a kick half as well as she can spit venom, she'll be kickin' your ass in right short order.""That's the hope, huh?"
It just may have been.
"Ain't gettin' any younger.""Light at the end of the tunnel?""Sh*t, not yet. I mean, you saw that sh*t in Puerto Rico, yeah?""The part where you kicked a small child, or...""Smartass. But nah, the first part.""Setting my bar a bit high, aren't you?""Well sh*t, man - unless Kyzer up and kills me, I don't see anybody steppin' up any time soon to get the job done.""You're asking me to help you write your own deliverance.""Like I said, I ain't gettin' any younger.""Geez, David. I'd pegged a lot on you when you first walked through those doors, but the guy who was worried about the scene he'd leave in his wake? That wasn't exactly in the cards, at least not on my end.""So now you get to help me shuffle the deck.""Most guys would just scream revolution.""And look where it's gotten 'em. Heed not the rabble. It's good to see you, brother."
Meyer just shook his head in quiet awe.
"It's good to see you too, David."The Long GameNow, then.

Now that we all know where we stand...

...I almost thought I'd have seen you sooner, Crowe.

You might just be smarter'n you look.

By now, anybody out there still runnin' their mouth over whether or not David Brennan's the rightful king sh*t of f*ck mountain's doin' just that, and little more - runnin' their mouth. I figured you'd have been out there, what with our last meetin' bein' the start of light dawnin' on Marblehead around here in respect to my place in the peckin' order, but to your credit, you did well enough to sit down and shut up.

Smart man.

Now, I ain't about to start trustin' you any further'n I can throw you, and you ain't much if you ain't a big son of a b*tch, so don't you go thinkin' this side of the line's free of any sideways eyes. Better men than you've found that sorta short sightedness to bein' a one way ticket to gettin' their head split wide open. Sides - you might just have grown yourself a brain there during your little spat of downtime. I ain't seen yet to be certain, but I'll play a hand:

I ain't fixin' to get bested by no f*ckin' janitor.

I figure you ain't lookin' to eat a loss on behalf of some paint by number, Hot Topic f*ckin' mannequin.

Best roll of the dice?

We're on the same page, big guy.

I ain't guessin' you're all that much more chuffed by the idea as me, but since we're playin' our hands, you just might have the winnin' pair, assumin' you're willin' to play 'em right.

See, I dunno what's brought you back from the land of nod, but hey - gun to my head, I'm willin' to harbor a guess. Like I said, I thought I might've seen you around the island, and I don't know what's runnin' amok upstairs these days, but they say an elephant never forgets, right?

Don't worry, guy.

I been keepin' her warm for you.Isolation
She closed her eyes, bracing herself against the wall as she exhaled a deep, centering breath.
"Seeing things. You're just seeing things, Natalie. A trick of the light. Something with the moon. Come on - there's nobody here for miles."
That last notion was every bit a comfort as it was terrifying.

Held for comfort, it meant that she had nothing to fear - that she was just seeing things. It wasn't altogether an unrealistic idea to cling to - in the absence of metropolitan light pollution, the light of the moon reflected off of the crest of the ocean made for some unique plays of light. It certainly wouldn't have been the first ghost of light to have passed just beyond her sight since settling in here.

With every silver lining, however, comes some touch of gray. If she'd seen what she was certain she had, then those words held chilling implications that she dare not consider.

There was nobody to be found for miles in any direction.

She brought her hands down the length of her face, as if physically centering herself.

She hadn't any choice.

She had to look.

Careful not to allow the top of her head to crest beyond the bottom windowsill, she turned on the spot, creeping to her knees. Slowly, she rose on the spot, not allowing her head to rise any higher than necessary to allow little more than her eyes to peek beyond the sill.
"Sh*t!"
There was nobody around for miles.

Nobody but her, and the diminutive, cloaked figure standing vigil just beyond the front gate.
RecognitionI don't fear the unknown.

Sit down, Griffin - I ain't got to you, yet.

It seems, as of late, that there's been a whole lotta uncertainty surroundin' my ass, least since I really went a cemented myself atop this f*ckin' mountain, y'know? Seems like everywhere I turn, someone new's lyin' in wait, just bankin' on their opportunity to try their hand.

I'm alright with that.

Never mind the f*ckin' belts I carry around or the precedent I set in the f*ckin' ring - I'm a Brennan. Frankie's mom'll tell you just as much, but that name? Where I come from? That comes with a whole lotta folk just waitin' on what they figure to be the right time to try'n strike. Such a time don't really exist, which you'd figure just about everyone'd have locked down by now, but if that were the case, eventually time itself'd runout, and then what would the janitor go and do?

There's a school of thought that sees some folk gettin' right tied up in the shots comin' from all ends. I guess if you figure that can work out in your favor, go ahead, but for my money? I like to spend as little time as I can strung up in the f*ckin' rafters like some f*ckin' piñata. Sure, that opens you up to the odd band of midget soldiers, but I figure I can boot a fair bit more of 'em planted firmly on the ground.

So you'll forgive me, Griff, if I ain't got much of the sorta attention you've been starved of in life to offer. I know it's the season to be givin' and all that, but I ain't runnin' a f*ckin' charity here, son.

Tell you what I can do for you, kid.

You wanna be someone here in the WFWF? Go out there and get your ass handed up to you by David Brennan.

F*ckin' everyone else has.

It's a tough draw of the cards, man, I'll give you that. Granted, I ain't much for sharin' no sentiments about life bein' unfair or any of that, but look - sh*t happens. One way or the other, you and I were bound to meet. Sh*t, this probably ain't even gonna be the last time. At least you're gettin' this one outta the way in short f*ckin' order. That's gotta feel nice, right? It's all uphill from here, and hey! End of the night?

Everyone'll know your name.

Sh*t f*ckin' luck gettin' paired off with the f*ckin' janitor, though.

Maybe try and have him take most of the hits, yeah?

Sh*t.

Better luck next time, guy.