Post by Jack Specific on Dec 13, 2017 16:45:08 GMT -5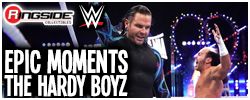 Mattel Hardy Boyz (Matt Hardy & Jeff Hardy) - WWE Epic Moments
BACKORDER
Shipment IN STOCK & SHIPPING NOW at
RINGSIDE
!
*** Use Coupon Code WFIGS for 10% Off! ***
CLICK HERE to Order Now!
The Mattel WWE Epic Moments Series debuts with a bang as the Hardy Boys enter the line! These Elite style versions of this legendary tag team are DELIGHTFUL...bring to life their WrestleMania 33 return. Matt Hardy has a white streak and his hair and a look of pure, broken brilliance on his face. He's also wearing white hand wraps and silver, grey and black ring pants! The first EVER Mattel WWE Jeff Hardy also appears here, with a custom beard, blue, yellow and green stripes on his sleeves and a black outfit with a white belt. The set also includes the RAW Tag Team Championships and TWO ladder accessories. Thanks to these Mattel WWE Hardy Boyz, the line will nevah, EVAH be the same!
Jeff Hardy and Matt Hardy shocked the world when they returned to the WWE at WrestleMania 32 and have been on a tear ever since, challenging teams like The Club, The Miztourage and Sheamus & Cesaro. They even captured the WWE RAW Tag Team Championships on their first night back on the grandest stage of them all. With a ladder and WWE Tag Team Championship accessories, these Mattel WWE Elite figures in the Epic Moments series will be perfect for any Hardy fan. Matt Hardy has a wild, 'BROKEN' look on his face and silver and black ring pants, as he asks the WWE Universe to 'DELETE' their previous thoughts of he and his brother and enter into the days of the new.
This set will also be significant as it will include the first EVER Mattel WWE Jeff Hardy figure released after his removal from Mattel WWE Elite 1 during the line's initial debut. Hardy gets a spot on headsculpt and black and green ring attire, looking just like he did when the WWE Universe saw him again for the first time in over 7 years.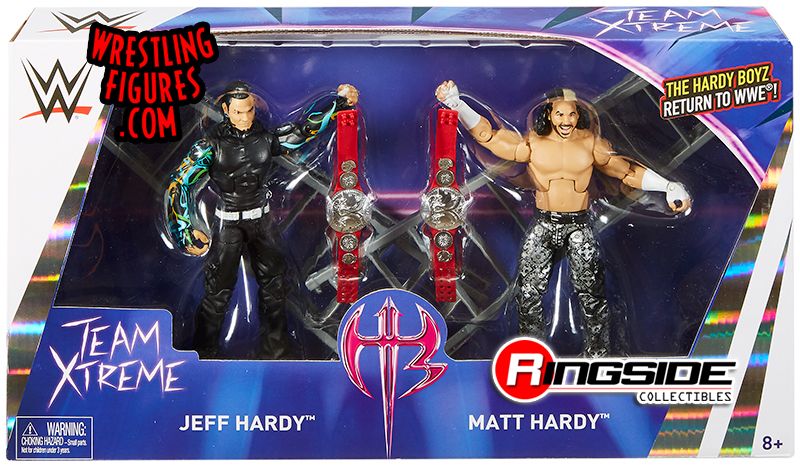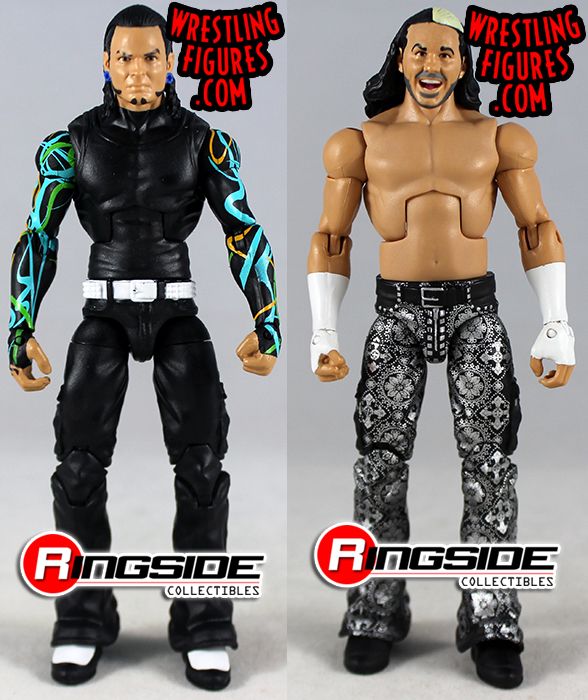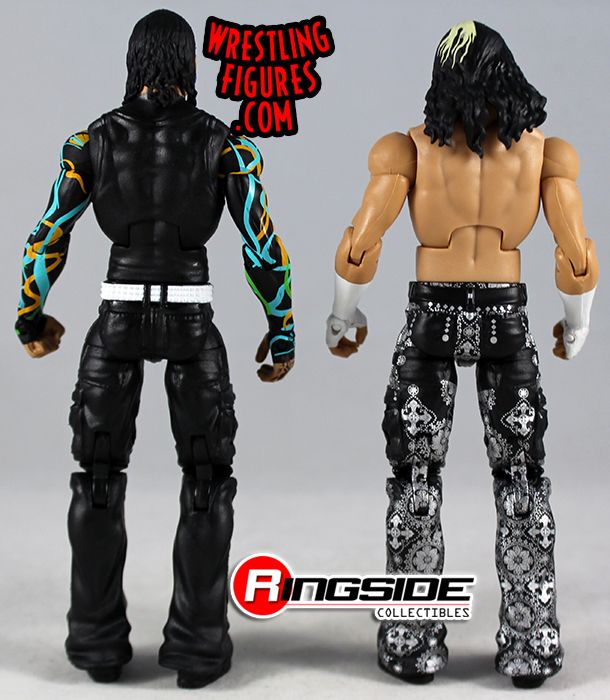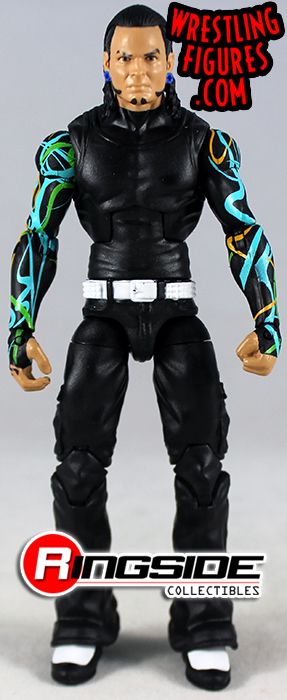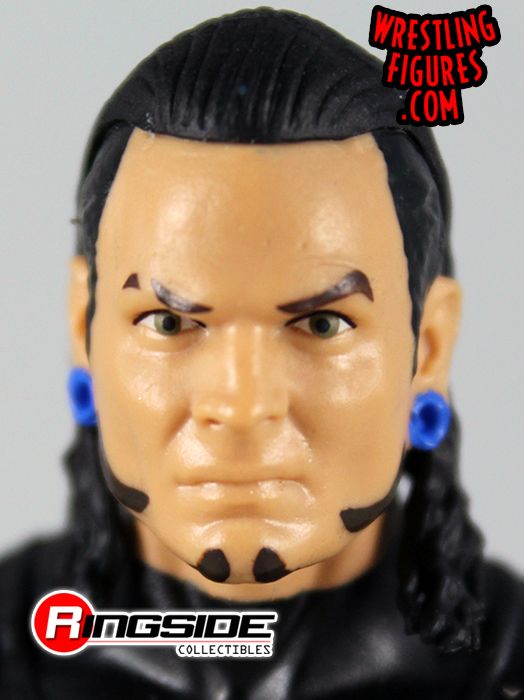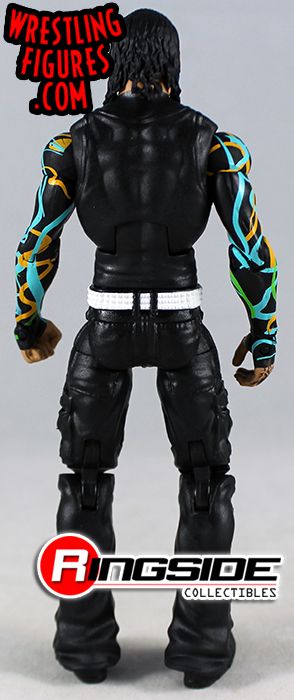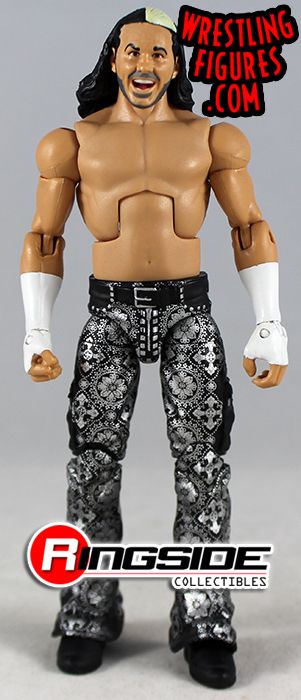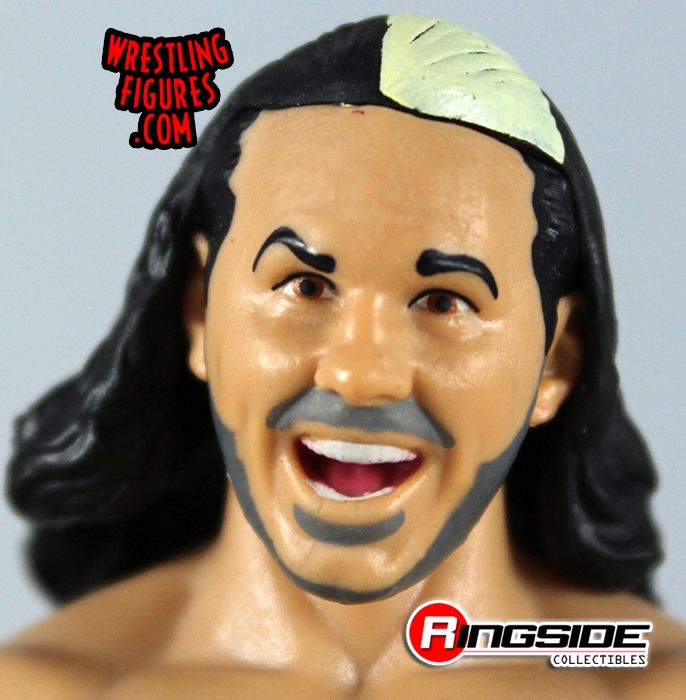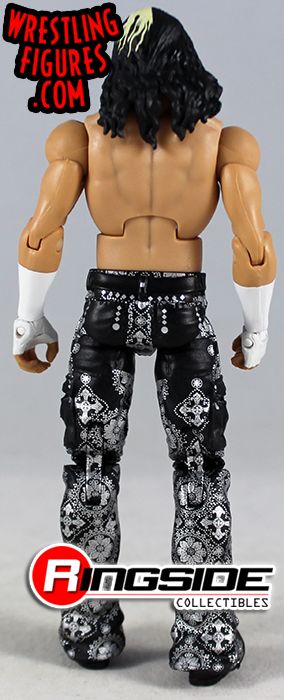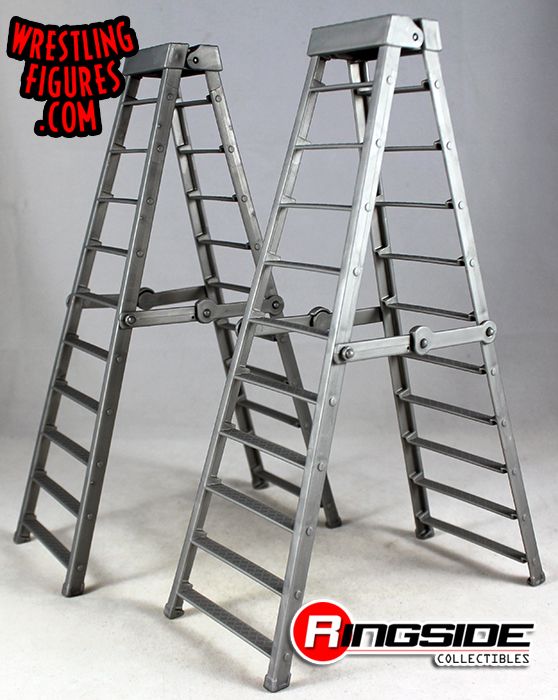 -