Post by ahunter8056 on Jan 12, 2018 17:46:31 GMT -5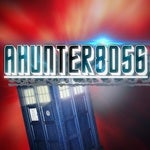 Besides, kind of odd that Paige uploaded a photo to Instagram today with the caption "The comeback is always stronger than the setback". If there is to be no comeback as this story claims, then why would she post that?
It's wrestling, injuries happen. There is always the potential for any given match to be a wrestler's last. Do you hold a grudge against Samoa Joe for Tyson Kidd's career being ended?
I'll answer your question in as civil way as possible and how invite you to rebut in a similar manner so this thread isn't locked. There is a right way and a wrong way to do a move. From all accounts the Samoa Joe incident was a complete freak accident. Kid took the move correctly Joe executed the move correctly. Wrestling is a dangerous form of entertainment. There is always a risk involved.
some moves are riskier than others. Look at Seth Rollins and the buckle bomb. They outlawed that move because it is a inherently risky move that has little to no room for error on either person's part.
The move that most likely caused Paige's injury was executed perfectly the day before in a match where Baley used the move. The video that surfaced showed Bailey putting her feet on Pages back and then pushing them forward to simulate a kick. When Sasha banks applied the move she just thrust kicked into the Pages back. I am not a professional wrestler, and I don't know how the move should be executed to be done the right way. But, if we look at both videos it is clear that the safer way to do the move was how Baley did it. Sasha did I thrust kick Bailey placed her legs on Pages back and pushed forward.
I completely agree with all of your points. Well put.
However, I cannot agree with certain fans demanding punishment for Sasha Banks. Whether it was fault on Sasha's part through either carelessness or being too stiff, or fault on Paige's part for not landing correctly, the fact remains that it was an accident. I find it very hard to believe that Sasha intentionally injured Paige. Anyone who was that unprofessional would not make it to WWE. The fact that she is still promoted for the Royal Rumble and the Mixed Match Challenge proves that management don't believe that it was intentional either. In addition to all that, anyone who has seen the footage can see Sasha's reaction, sitting in complete shock in the corner.
I appreciate your civility though, I must say.
But to sum up, as I said before, accidents happen in wrestling. I just don't think that pointing fingers solves anything. I think the only time in which justice should be demanded is in a time when intentional harm can be proved.