Post by Deleted on Jan 28, 2018 15:11:02 GMT -5
In this diary, I'm going to present an alternate timeline where Brock Lesnar remained with WWE following WrestleMania XX, and simply took a couple of months off following the Goldberg match. I hope you enjoy it. Our timeline begins at
WrestleMania XX
...
---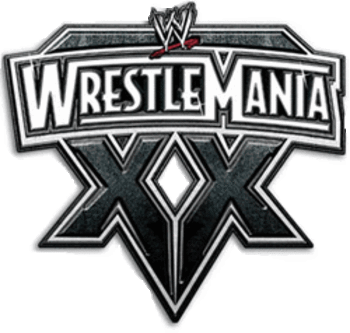 WRESTLEMANIA XXWhere it all begins...again.DATE:
March 14th 2004
LOCATION:
New York City, New York
---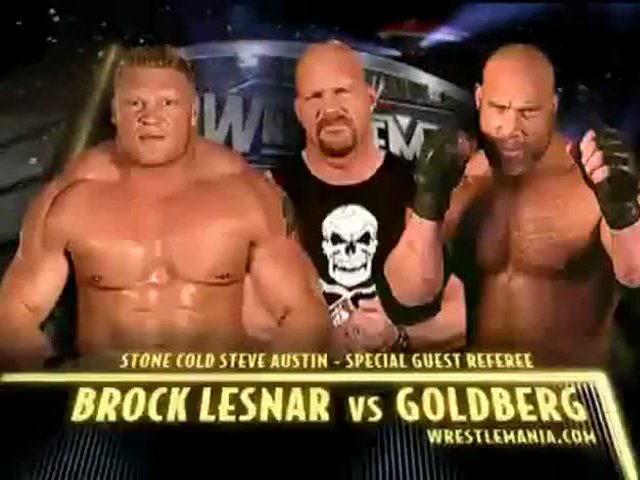 As soon as the bell rings, Lesnar goes for Goldberg, and drives him back in to the corner. The intimidation has no effect on Goldberg, who pushes Lesnar right down to the mat. Lesnar gets back up, and Goldberg floors him with a clothesline. Lesnar rolls out of the ring, and walks around as Goldberg stares him down. Austin begins counting him out.

Lesnar carefully gets back in to the ring, and calls for a test of strength. Goldberg obliges, but Lesnar has other ideas - catching Goldberg with a kick to the gut. Lesnar begins working Goldberg over in the corner until Austin forces a break. Jim Ross mentions how both Lesnar and Goldberg are rumoured to be leaving WWE after tonight.

Lesnar has words with Austin, before turning back to Goldberg...who nails him with a HUGE spear! The fans pop for the move, and Goldberg calls for the Jackhammer. Goldberg hauls Lesnar up and puts him down with the Jackhammer - he covers him, but Lesnar gets the shoulder up at 2! Goldberg can't believe it and neither can the fans.

Goldberg has words with Austin now, but Austin stands his ground. Goldberg turns back to Lesnar, and hooks him for a second Jackhammer - but Lesnar counters and puts him down with an F-5! Both men lie flat on their backs as Austin begins to count both men out. Lesnar is the first to stir, and he crawls over to make the cover - but Goldberg gets the shoulder up at 2.

Both men crawl towards opposite sides of the ring, and use the ropes to get back to their feet. Lesnar's the first to recover, and he scoops Goldberg up for another F-5. This time, Goldberg counters and drops Lesnar with a DDT. He seems a litte dazed afterwards, but gets back up and heads to the corner, lining Lesnar up for another spear.

Lesnar gets up, and in the last moment, leaps out of the way and Goldberg hits the post. Goldberg is reeling from the collision, and turns around in to a second F-5. Lesnar hooks the leg, but again - Goldberg gets the shoulder up at 2!

Lesnar gets in Austin's face, and Austin does not look happy. In a frenzy, Lesnar begins pummelling Goldberg on the mat until Austin pulls him off. Goldberg's in a bad way, as Lesnar hauls him up and hits a third F-5. This one does it, and Austin counts the 3.

WINNER: BROCK LESNARAustin goes for a stunner after the match, but Lesnar blocks it and F-5's him instead. Lesnar walks away as Goldberg and Austin lie motionless in the ring.
---
Following
WrestleMania
, Vince allows Brock some time off in return for Brock working the remainder of his contract, which runs for another year. However, they go with the angle that Brock has left the company to build up to a huge return. Vince plans for Brock to return on
RAW
, so, in order to have a new top heel on
SmackDown
, he sends Triple H there in the Draft. Triple H wins the WWE title from Eddie Guerrero at
The Great American Bash
before dropping the title to the winner of the 2005 Royal Rumble match - John Cena - at WrestleMania 21.
With Triple H gone from
RAW
, World Heavyweight Champion Chris Benoit feuds with Shawn Michaels - defeating him at
Backlash
to end the feud. With no number one contender in place,
RAW
General Manager Eric Bischoff arranges a twenty-man over-the-top-rope Battle Royal to determine Benoit's next challenger...