Post by master_fuji on Feb 9, 2018 12:09:37 GMT -5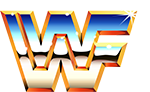 There should be no tape on the packaging at all. If you have the figure in your hand and see tape at the bottom, it's been resealed.
Here's the link to the ended item:
WWF Hasbro Big Boss Man Moc
It's a sunfaded card and there seems to be red tape on the card
inside
the bubble. The back of the card has yellow-ish stains. The back of the card reveals it's a Spanish card. Starting bid was £15.00 end price was £19.00 after four bids by four different bidders.
The description read: "Fully sealed big boss man. Never been opened".
Pure by the description you could say: false! Resealed card.
The pictures show the damage and stains. I'd never even bid £15.00 for a card in that shape, and that is ignoring the fact it's a Spanish card.
Maybe you could make a case for false description, but you got what was pictured. It's not like the seller showed a mint on mint card figure and you received a sunfaded disaster instead...
Oh, THAT?
I think that was common with a few figures. Here is an opened Bossman Card with the tape applied behind where the figure goes. Not 100% but isn't this to stop the figure rubbing against the card?