Post by justanexclusivefan! on Apr 16, 2019 17:21:51 GMT -5
UPDATED 23/4/19 * Sorry the last two pictures having been massive on desktop, I've been uploading them on my phone and I've not been altering the size because my laptop died. Fixed now and I should be able to get better pics up*
Got this in the mail this morning, an absolute steal in my opinion. £25 posted and it's in flawless condition! Really happy to own one again 😊
UPDATED 21/4/19
Got this in the post, fantastic figure! Had one loose when I was a kid, because, I didn't care if it was Exclusive or not it was getting played with 😭
Glad to finally own one MOC, really does look great!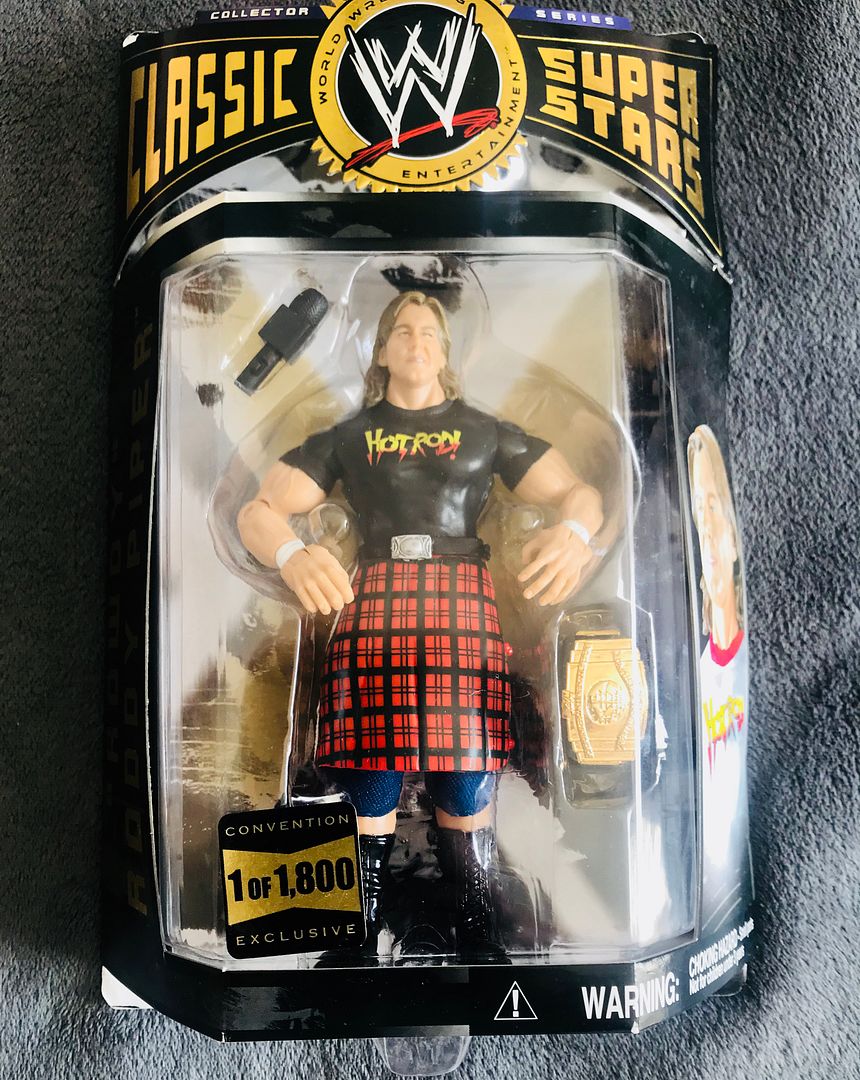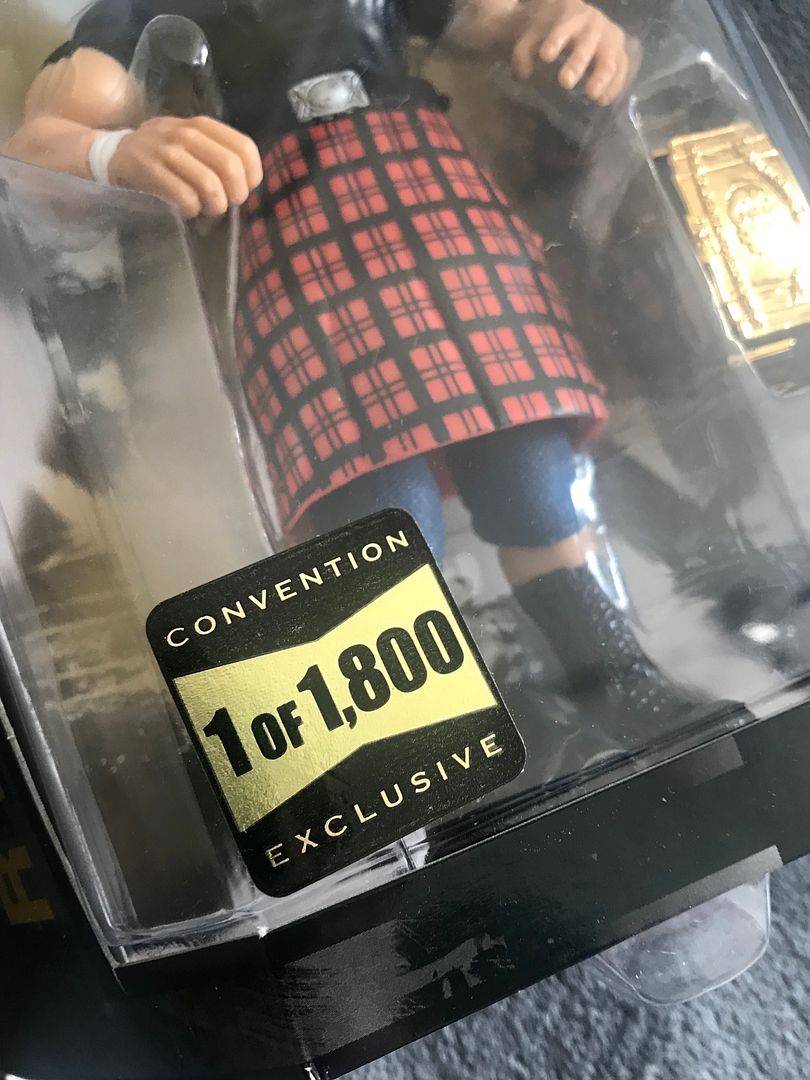 UPDATED 19/4/19
Viva La Raza!! I just finished watching Wrestlemania 20 and forgot how good a match Eddie & Kurt had. I got this in the mail last week, purchased it from America and it worked out about £250 shipped, really pleased. Forgot how much I love this Figure!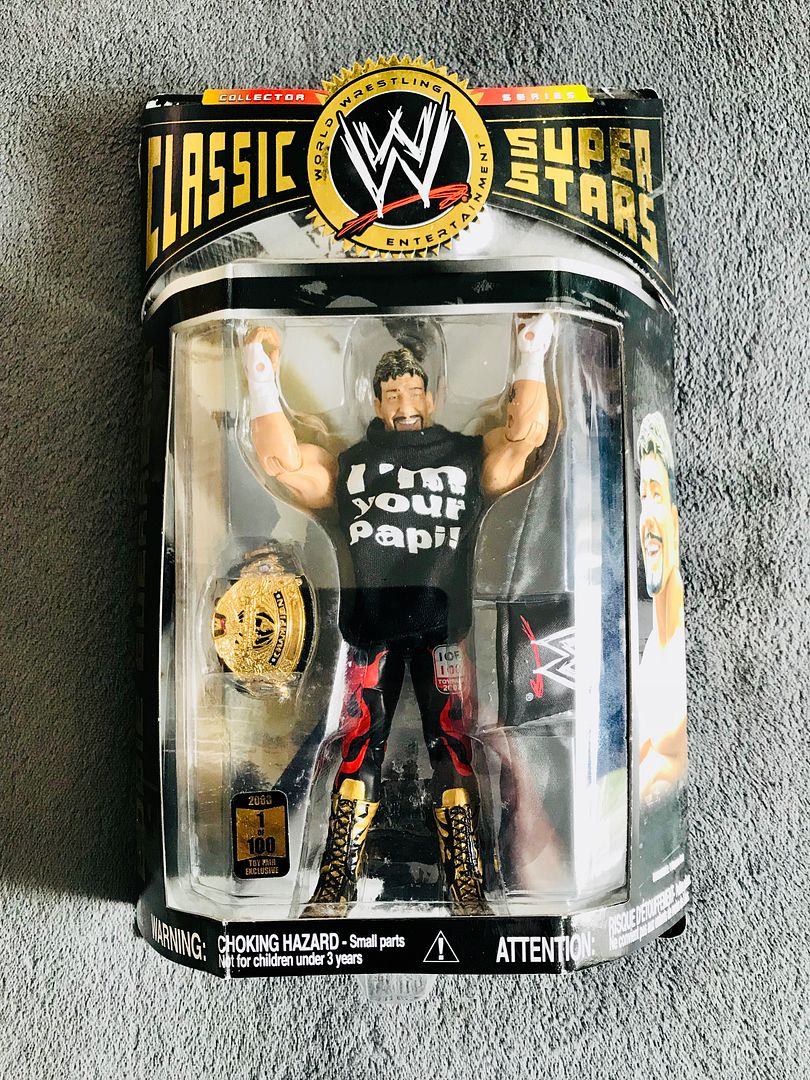 UPDATED 18/4/2019
I just thought I'd update this thread every time I post a new figure I've received rather than creating a new thread each time.
Well today I got some really cool figures!
The "Rowdy" Roddy Piper 1/100 I have never owned. I used to have the Boxibg Match 1/100 but I'd never even came close to owning this one. First impression when I opened was literally, Wow! It's a stunning figure. Not gonna lie, I had to google the match it's from as I didn't know anything about it. The figure itself is beautiful, box is absolutely mint which is always a bonus considering how old these are. I paid £300 even for it, and it was worth every penny! Trying to get the 1/100 collection complete is gonna take a monumental effort and a ton of saving but it'll be worth it!!
This Figure is incredible! I love everything about it, such a cool/unique figure that I don't think we'll ever see again. I used to own two but traded both years ago. So for £45 posted I jumped on it!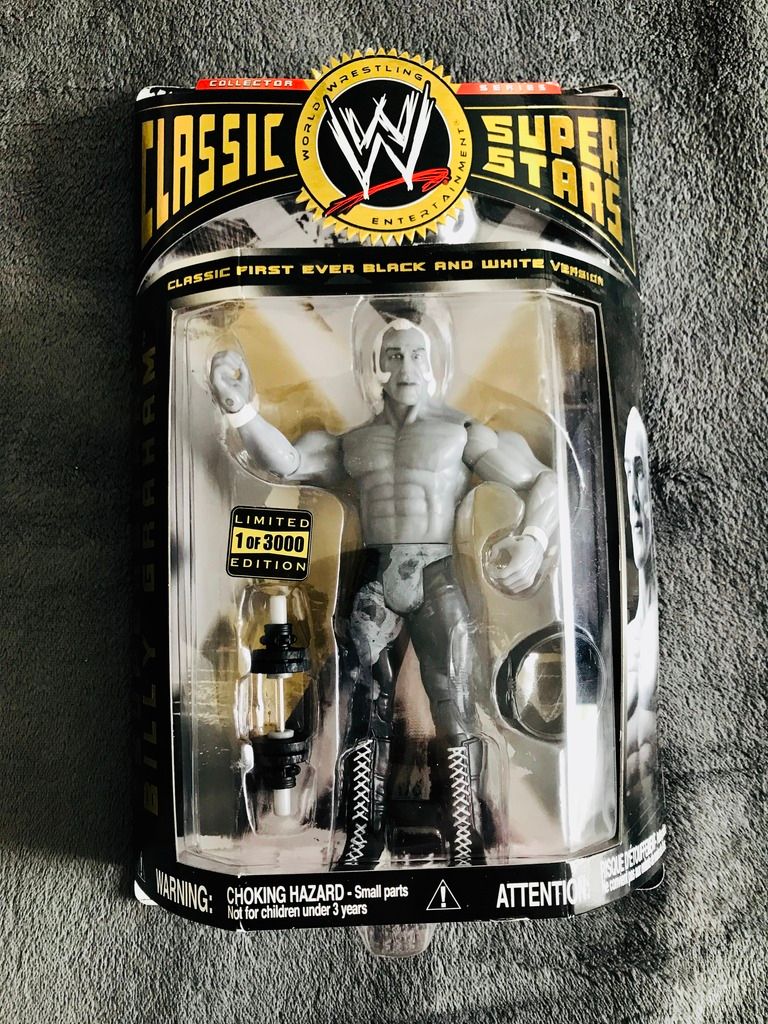 Hi guys,
Long story short, I'm back into the collecting world. I've decided that I want to collect all of the Jakks Classic Superstars Exclusive Figures (1/3000, 100's etc.) as I feel like that would be an absolutely amazing line to complete. Today I got a pretty sweet figure in the mail, one I've never owned and never seen in person. I got what I think was a great deal on eBay, worked out at around £80 posted. The Superstar Billy Graham figures are very nice, but this one is by far my favourite. I know some might say its a bit basic, but I love the red/orange look & the fact it was technically a giveaway figure only adds to the excitement for me. The seller actually included the original poster from the event which I thought was neat.
Glad to be back in the collecting frame of mind again, had so much fun being back on this forum the last few days after being absent for a good couple of years. Expect to see more figure pickups from me. Take care guys