Post by A-Rob on Aug 14, 2019 15:36:29 GMT -5
Warning Pic Heavy and Long Read.
The wrestling world invaded Toronto this past week in what can be described as a mini Wrestlemania week with shows from wednesday to tuesday, Axxess, signings around the city and the Summerslam Superstore. It was the biggest wrestling weekend the city has ever seen.
Thursday:
I started my week off by going to the Progress Wrestling show, i was super excited to go and they didn't disappoint, Jim Smallman was fantastic as the ring announcer/mc it's a shame he's leaving Progress to go full time with NXT UK. I saw one of the best matches of the week on this show between NXT UK's Jordan Devlin and Travis Banks. I met NXT UK Champ Walter and Toni Storm, i met Walter at intermission and just got a photo with him since unfortunately he had no 8X10's to sign and i had nothing for him to sign, he was only selling his shirts. Toni Storm didn't sign during intermission but did after the show and she was happy to meet everyone despite having injured her arm during her match earlier.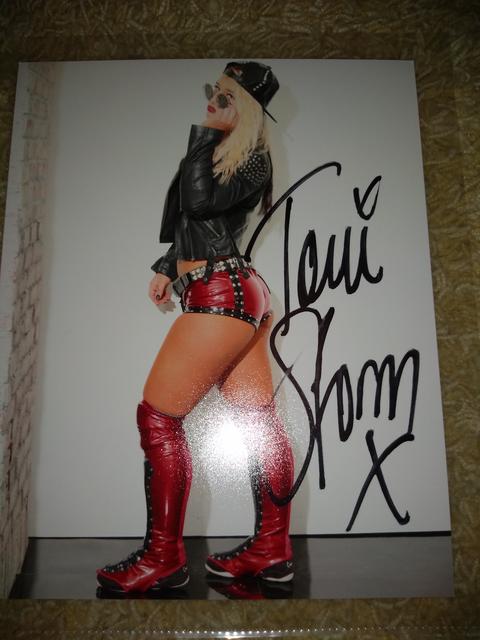 Friday:
My plan was to head down to the Summerslam Superstore when it opened just to shop despite Karl Anderson & Luke Gallows doing a signing since i met Karl Anderson about 5 years ago at an ROH show however since their line wasn't to long i decided to join it, get a wristband and get an autograph, i ran into
ARUN
and
TheChamp617
for the 1st time of many over the the next few days and we caught up. While waiting in line an employee was walking up and down the line offering up 8X10's of Gallows & Anderson for $10, i bought one since i didn't bring anything because i wasn't planning on attending the signing. At 2 PM the Superstore opened and the staff let people in who just want to shop, then they start bringing people who lined for the signing. The 1st thing we see is how small the Superstore was, me and
ARUN
were surprised as we expected it to be the size of the Wrestlemania Superstore. When i met Gallows and Anderson i 2sweeted both of them and asked if they were watching the G1, Gallows said no and Anderson said he wasn't but had seen a bunch a gifs and heard Jon Moxley was doing well, i get my autograph, we take a picture together and i shake their hands then i shop in the Superstore. After that i go eat and head towards ROH Summer Supercard, it was a good show but not great.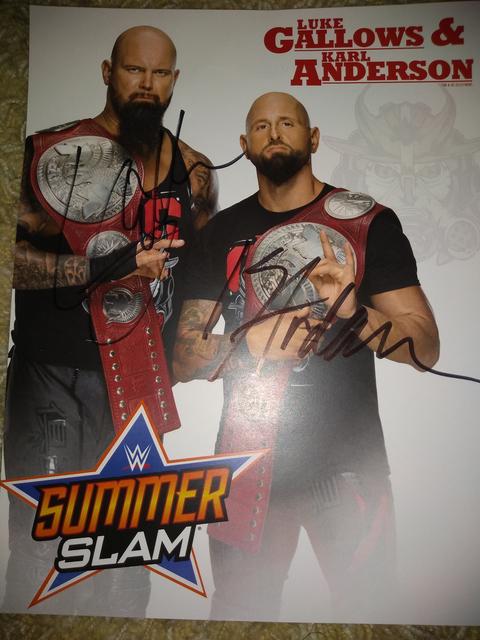 Saturday:
My busiest and most successful day of the week. Early in the morning i head down to The Summit which was a women's supershow, they had a separate meet and greet 2 hours before the show in which the biggest name there and making a rare North American appearance was Bull Nakano. I enter a little after 9 AM and go line up for Bull as she's already started signing. She was nice but didn't say much because of the language barrier, she signed my autograph took a picture, i shook her hand and said "pleasure to meet you" she said "thank you". After that i go line up for and meet Mercedes Martinez, she was super nice and talked to me for a few minutes. After that I go meet Cheerleader Melissa, she was nice and made sure we had a great pic together, she also gave me a free sheet protector which would come in handy later. As i leave The Summit i text with
ARUN
who was in line to meet Adam Cole and he said there wasn't to bad of a line. I decided to go for it since i met him before at an ROH show in 2013 but i never got a picture with him, normal it would have taken about 30 mins to get to Real Sports (where Adam Cole was signing) from where The Summit was but due to some untimely station closures on the subway (train) i had to take an alternate route and it too me a little over an hour to get there. I arrive at Real Sports a little after 10:30 and i enter the store to buy something because you had to in order to get a wristband to meet Adam Cole, i ask an employee if there are any wristbands left and he said yes so i buy the cheapest thing there, get my wristband and line up to meet Adam Cole. Turns out i got one of the last wristbands so that was a plus. When it was my turn to meet him we shook hands, he signed an autograph mat, took a picture and i left go to Axxess which was a 5 minutes walk.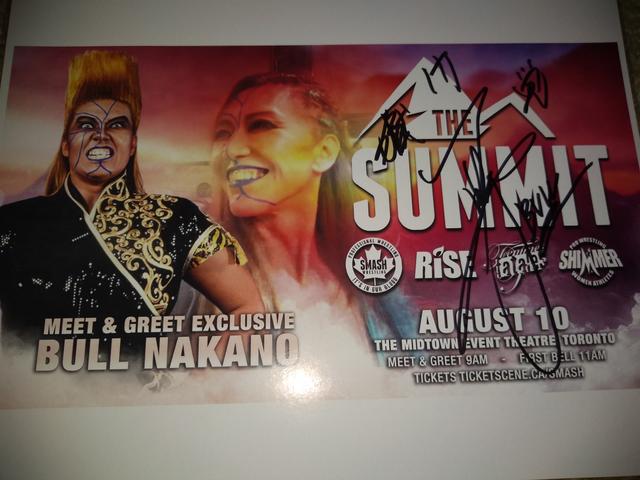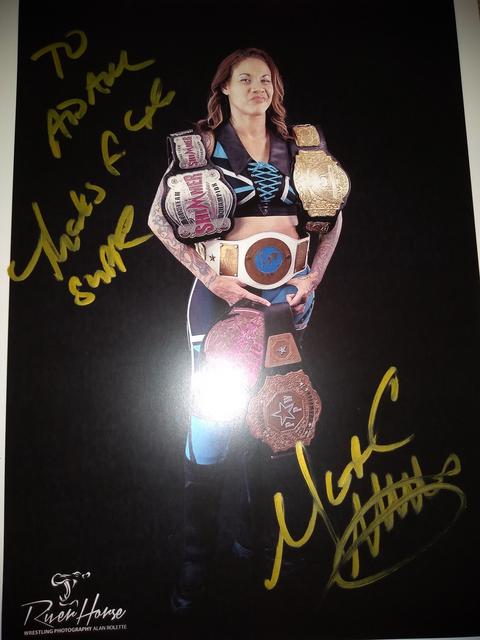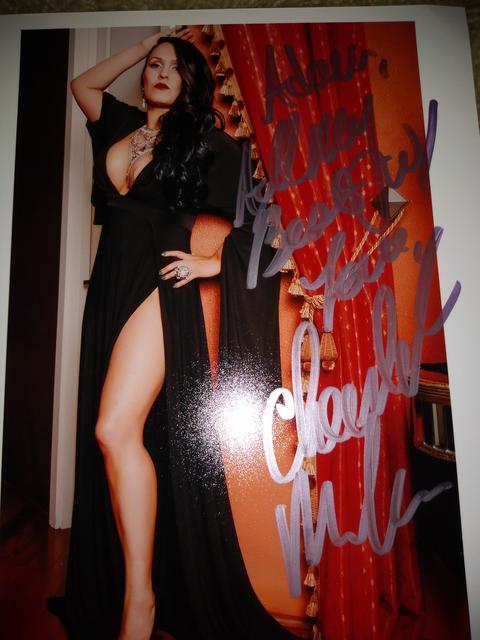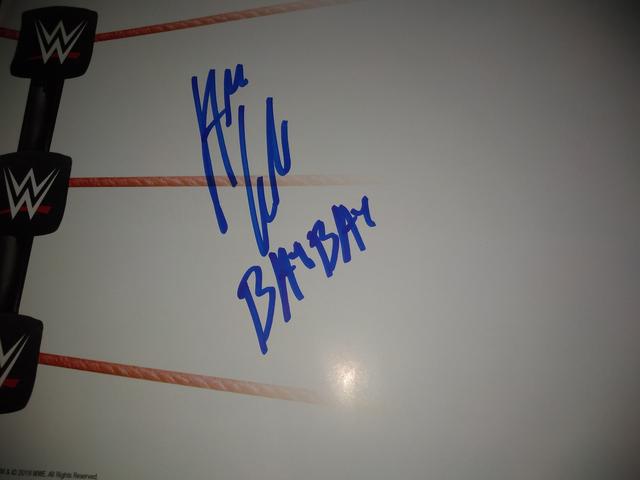 I arrived at Axxess, got my VIP wristband and ended up talking to some people i knew in line until the doors opened. When i entered i speed walked through the whole area to see who was signing and the 1st thing i noticed is that you'll be getting a pro photo op with whoever you meet so that's a plus, the 1st line i entered was Cesaro's. He arrived about 10 min after the session had started and was talkative with everyone, i told him it was a shame he was never the ROH Champion and he basically said "it is what it is". the 2nd person who i met was Cedric Alexander who didn't have much of a line, he was awesome and he very appreciative that people wanted to meet him. I was able to get Matt Hardy's autograph and an extra one of Cedric. After that i get in line for Alicia Fox, it was getting close to the point where the Superstars are switching out since they only sign for 2 hours before switching for somebody else so i didn't think i was going to meet her which i didn't mind since i only lined up for Alicia because i never met her before. Alicia switched out with Carmella and when people found out she was there it was a mad dash to get into her line. Since i was already in line and at the end of the 1st row i stayed as i kinda wanted to meet her. When it was my turn to meet her she was very cheerful. After that i head over to Aleister Black's line to see what was going on since i had somebody stand in line for me, it was long and it wasn't moving since apparently he was very chatty so i decided to go see who else was signing and to see what was going on with Daniel Bryan who was my VIP. Randy Orton was finishing up his VIP signing and staff gave everyone who had Daniel Bryan VIP's numbers and told us to come back in 20 minutes. During that time i met Chad Gable who had no line. I lined for Daniel Bryan and true to their word the staff put me in line according to my number. When it was my turn to meet Daniel Bryan we shook hands and took a pic together then he signed my figure. After that we talked for 3/4 minutes about the G1, his took his time and spend at least 3/4 minutes with everyone which was really cool of him to do. After that i went back to Aleister Black's line and switch out with the person who was holding a spot for me. When it was my turn to meet him he asked me if i was going to Takeover or SummerSlam and i said "both" he said "good man!" i had him sign the back of my program and his sharpie started to die out, the autograph is still a little faded but still looks fine. After that i talked with
ARUN
who was outside the line and he mentioned his son wanted a picture with Aleister Black so i told him if there someone in line you can switch out with them, turns out his brother was in line so they switched out and he met Aleister. After that i left Axxess, ate and went to Takeover which was awesome.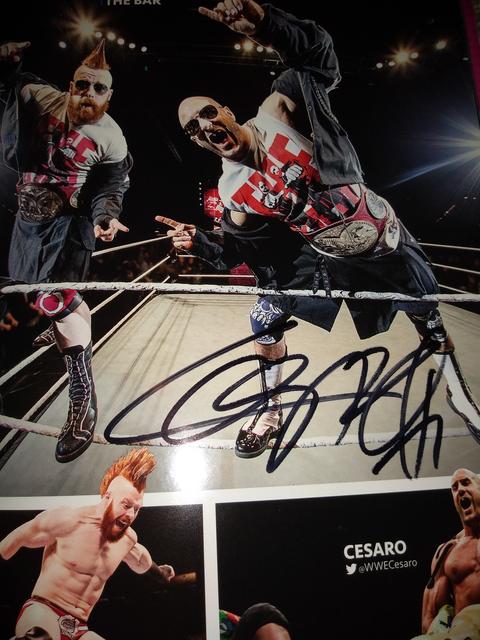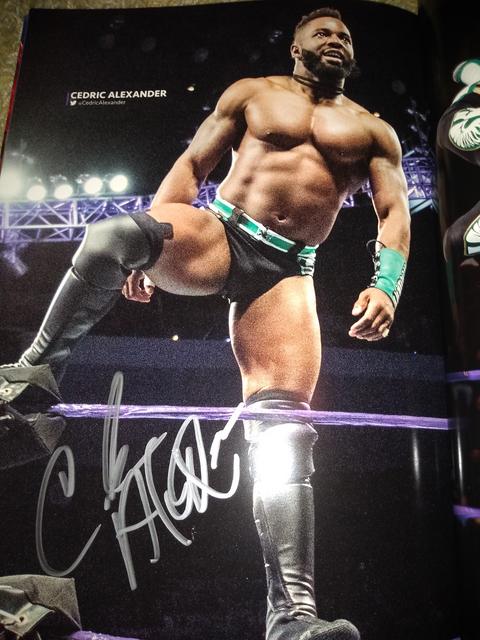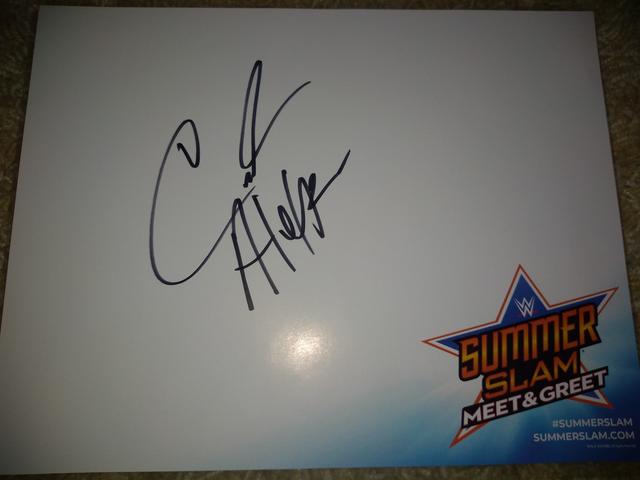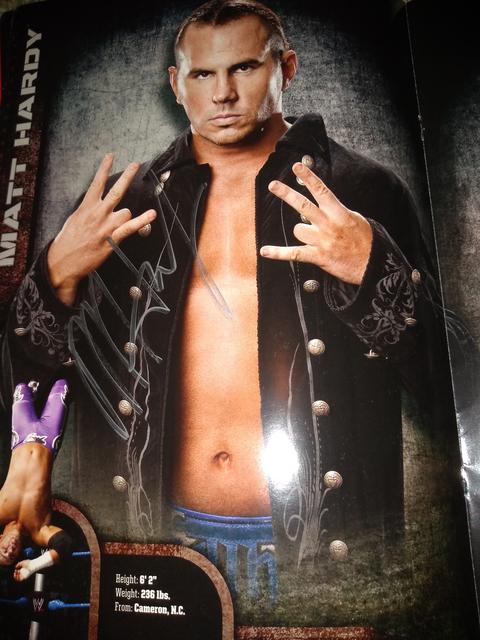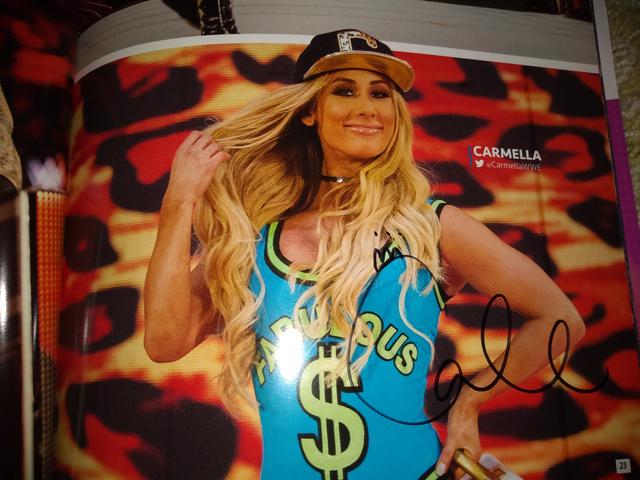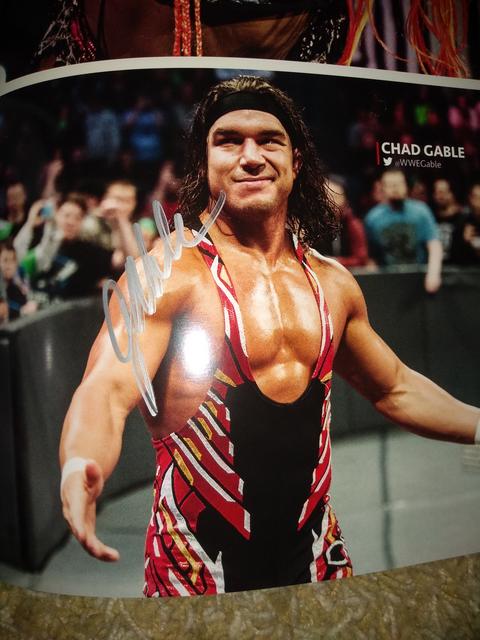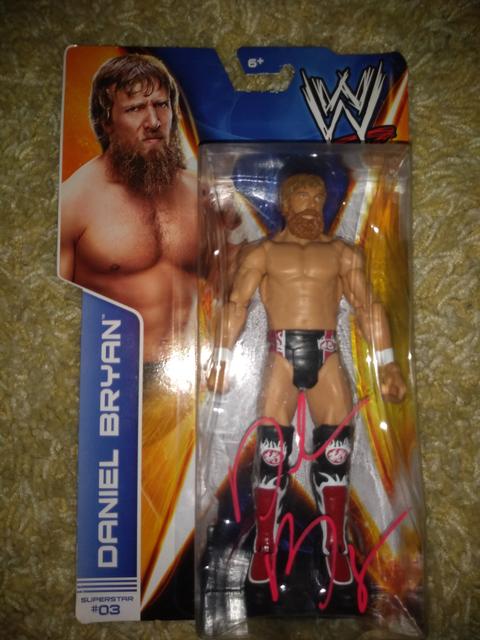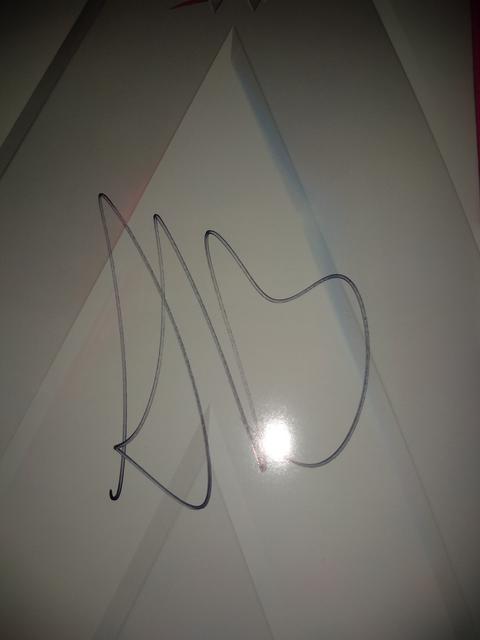 Sunday:
I had to get up super early to get to Axxess as it started it started at 8 AM, i get there at about 7:30 and run into
TheChamp617
we talked and compared notes on how the past couple days went, once the doors opened we wished each other luck and went our separate ways, i once again speed walked around the area to see who was signing, i jumped into Mark Henry's line and was the 1st person in line, after about 15 minutes Mark came out and he was joking with the staff and couple of fans in the 1st row, after 2 Platinum VIP's met him it was my turn. I shook his hand and he asked me who's music was playing over the speaker, i said Kassius Ohno's and he said "man this song is horrible he need to change it" i found that funny. After that i jump in to Mustafa Ali's line which was short, we shook hands and when i opened up my program for him to sign he noticed Cedric Alexander's autograph and "i see you got my man Ced, the heart and soul!" i said "yes i met him yesterday" we take a pic and then i went to Dana Brooke's line. It was short and when i met her she was an absolute sweetheart, we shake hands and she asked me where i'm from and i said i live here (Toronto) and she said "oh my god i love it here, i wanna move here so badly there's so much to do!" and i joked "if you can survive the winter you absolutely can!". After we take a picture she said it was nice to meet me. After that i line up to meet Jack Gallagher and
TheChamp617
joins me, we compare notes on how we did so far today and we didn't have to wait long as Gallagher had no line. After that we wished each other luck in the 2nd half of the session and went our separate ways. Next i went to Drake Maverick who had a bit of a line, he was handing out flyers with R-Truth's face on them that you see on tv every week and for the photo ops everyone had to hold it up. After that i sat for a few minutes before circling the area to see who was signing where. When Velveteen Dream came out i joined his line but was far back because alot of people where hanging around that booth, Johnny Gargano also had a big line when people swarmed his booth. After about 25 minutes the line barely moved and Bayley started signing an about 10 minutes earlier and she had about 30 people in line since she was my VIP and the reason why i went to this session i left the Dreams line and went to her. After a while it was my turn to meet her, we shake hands and i said it i was pleasure to finally meet her, she absolutely loved the 8x10 i brought her to sign, we talked about it for 2 minutes we take a picture, hug and she thanked me for coming. She's a saint. After i went to Mia Yim's line which had a few people, She was super nice and had a conversation with everyone who she met. After that i went home, took a nap and went back for SummerSlam, what a great show!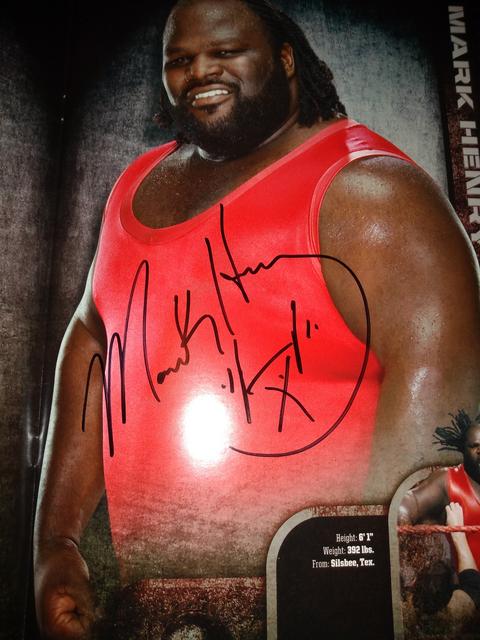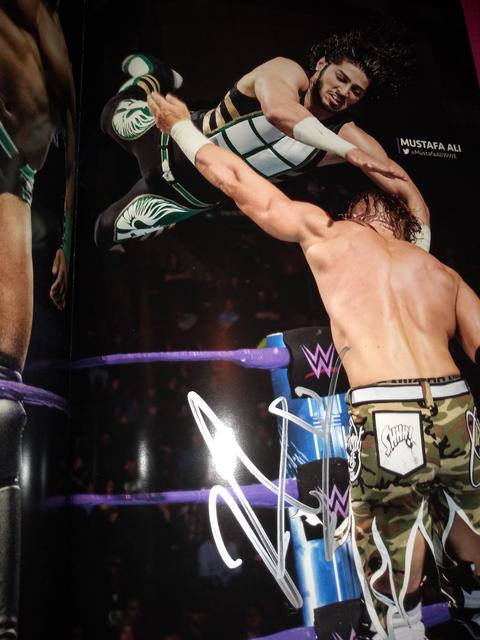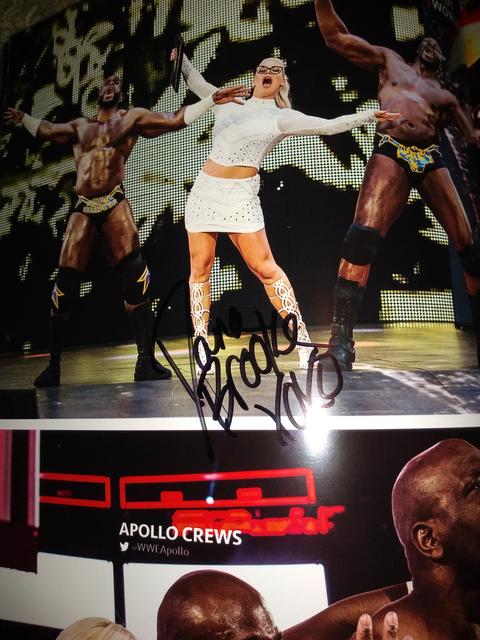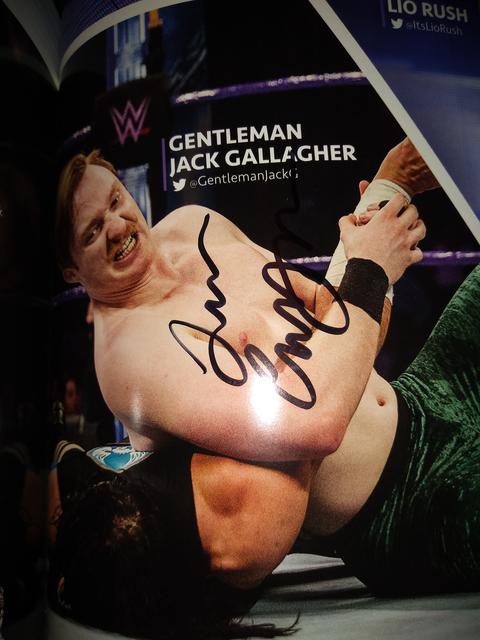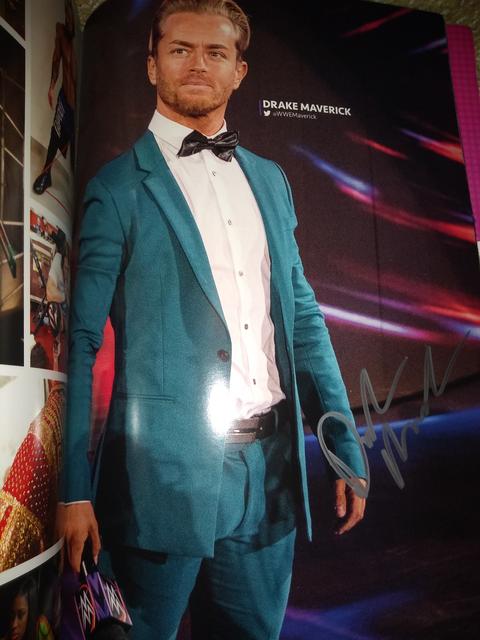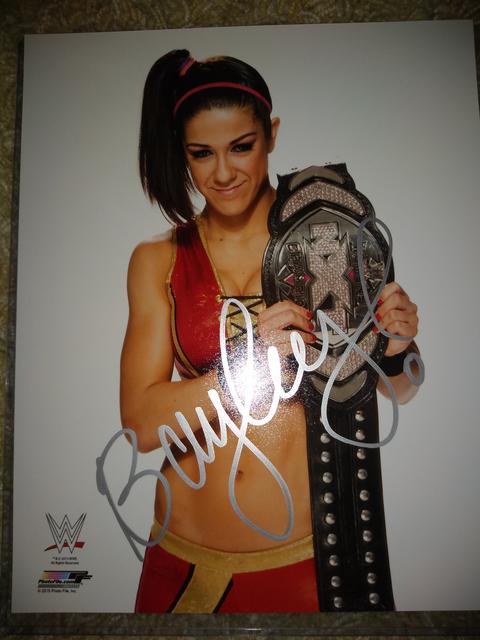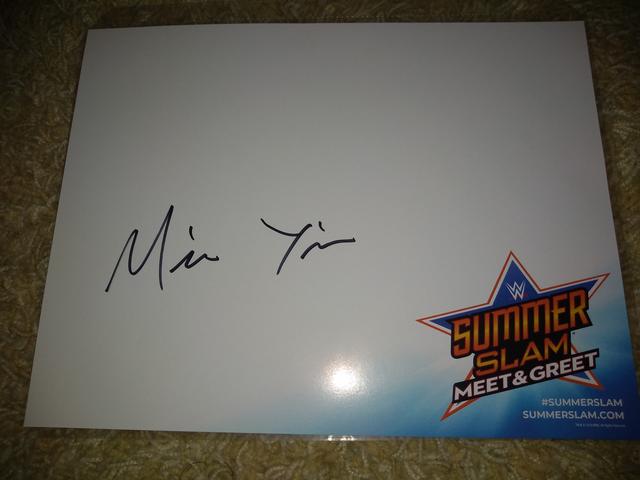 Monday:
A cool thing happened, i get to the building before Raw and was walking around the concourse since i didn't want to go to my seat yet i walk by a merch stand that was selling belts, i saw on saturday that exact merch stand had Takeover chairs and today they had Takeover Chairs AND SummerSlam chairs, i guess they had extras from the night before. I ask the staff member if they're the same price as the Takeover Chairs and he said yes, i thought about it for a few seconds and decided to buy it since i've always wanted a ppv chair from a show i went to and it was cheaper then if i where to buy it off Ebay or a classified site, i bought it and picked it up after the show.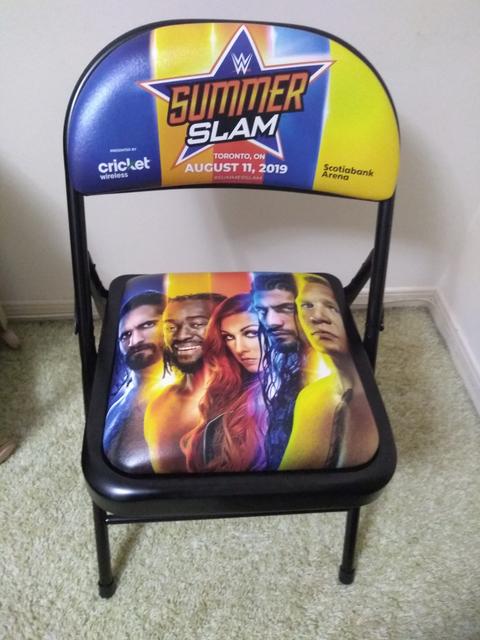 Tuesday:
I went to Smackdown and thought Buddy Murphy vs. Roman Reigns had a really good match, no where near G1 level but better then you would see at a Typical WWE show.
Overall it was a very successful, fun and somewhat tiring, it reminded me of my Mania trip. Can't wait to do it again.