Post by Hulkster2001 on Mar 5, 2020 10:28:02 GMT -5
WWF Raw Is WarAugust 17, 1998Des Moines, IowaHosts: Jim Ross and Jerry Lawler
We open with highlights from last week including Hogan attacking Austin and dropping the leg as Glass shatters marking the arrival of a very pi$$ed off Austin.
Michael Cole interviews Stone Cold:


Cole:
Mr. Austin wh-
Austin snatches the mic and starts pacing around the ring
Austin:
I swore to Vince McMahon that if Hulk Hogan screwed me out of the WWF Tag Team Championships I'd raise more hell than I have ever done.. Well Hogan did so and-
Suddenly Austin stuns Michael Cole!
Austin:
I will be back, don't think I won't interrupt every damn match and stun every sob on the damn roster!
Austin makes good on his promise and is stunning every one in the damn ring, eventually McMahon comes out and talks to Austin.
Vince:
Damnit Austin! You can't continue to do this crap! Hogan isn't here and you're about to leave via these fine gentlemen!
The police arrive and handcuff Austin and escort him to the back.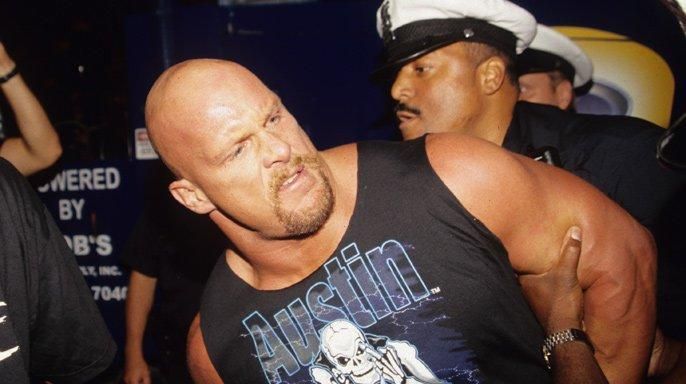 Some matches later and we get a interview with the Immortal one via satellite
Ross:
Hogan, why did you betray Steve Austin last week on RAW?
Hogan:
Well let me tell ya somethin' Ross, Steve Austin doesn't deserve to wear any championship belt in the World Wrestling Federation! Even if it's with me, I mean look at all the championship belts I held!
Hogan lifts up some belts (including several WWF Championships)
Hogan:
Austin will never hold as many championships as I have, I'm the biggest star in wrestling. There is no bigger star than the Immortal Hulk Hogan!!
The show ends with Hogan holding up his championships and bragging about how good he is.