Post by jdfranchise on May 3, 2020 23:21:27 GMT -5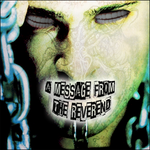 To Shawn: You've got something brown on your nose.
However least place looks pretty clean cut right now. Nice graphics. Good sized roster. So kudos to those active participants, mods, and the brown noser.
Mesh is probably the biggest zero to hero we've had here since Dean first showed up. So a long time.
I may have a brown nose, but I have said nose while wearing a pink hat.
Ok,so many nuggets here.
Mesh, it's a good thing to know where the fed's been to know where, in your position, you want it to go. And the fact that you have physically gone back and combed through the archives shows that you've done your homework. I know when I first started talking to you, I advised you to do that. To me, in addition to much better understanding of characters and presentation, it's a show of respect to those who have put time in to make this what it is.
Shawn: Brown nosing is fine when kept in moderation. I know Rev and Ace popping up in quick succession is a mark out moment, so I'm good with it. And yes, that was a long time ago when I first showed up. You're tempting me to go back through the old archives to read my really old stuff. I really don't want to laugh at how unpolished I was back then, because I'm two weeks removed from having my gallbladder taken out, and laughing hurts right now.
Rev: Sup.