Post by veronicaaaahhhh on Jun 7, 2020 21:14:35 GMT -5
Profile


Wrestler's Name.
"Velocity Grrrl" Penny Shannon
Titles Won.
WFWF World Heavyweight Champion
Heel/Face/Tweener.
Face
Currently Rising In
Toronto, Canada
Weight.
134lbs
Height.
5'7"
Biography.
Initially known as the 'Girl Who Sells Weed Behind The Counter In The Mini-Stop', Penny Shannon realized that her bubbly, yet completely borderline personality was better suited in the ring. She had her start in backyard promotions where she grew to local prominence for becoming '
The Girl Who Sells Weed Behind The Counter In The Mini-Stop and Now Kicks Guys Butts Too
'. Eventually, Penny started hitching across the country to every promotion she could, until settling down in the WFWF, where she served as a mentor to longtime friend Scarlett Quinn.
Eventually, Penny embarked on a solo career that would soon see her in the company of Josh and Nikki Dean, and Dave Demento. The four soon joined forces and established themselves as the S.O.S. (Saviors of Salvation), which became a second-family to Penny. She went on to defeat Philip Schneider at The Clash, who assaulted her shortly after the decision was made. He stabbed the Velocity Grrrl in the right eye with a shard of broken glass that kept her sidelined for nearly five months. She had defeated Dex at Superbrawl, a match that was planned to be her last. Two years later, Penny returned for a brief run where she managed to defeat Drakz for the WFWF World Heavyweight Championship. Following a very brief run, Shannon left the promotion once again.
Penny's back... For now. And she's taking heads.
Style.
While Penny's old style was fast-paced, playful, and needlessly intense, she's now a more grounded worker. Still one to work around, Penny's style is now based on wearing out her opponent's body. This style can change, depending on who she's in the ring with. She will engage in ultraviolence or shenanigans when the situation calls for it.
Appearance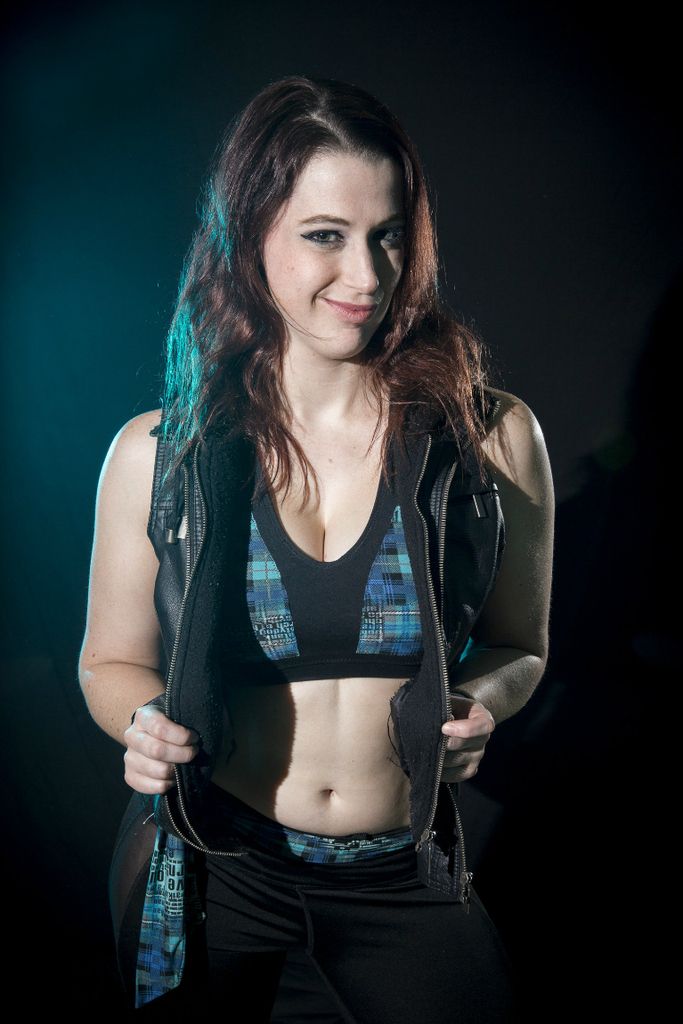 In Ring: See Picture Above, and there's an eyepatch over Penny's right eye.

Outside: Usually, a thick black hoodie long enough to be a dress and Doc Martens.
Entrance
Entrance Music.
"Rebel Grrrl" - Bikini Kill

Arena lights fall dim as sparkles of purple, pink, and baby blue settle around the entrance way. Smoke fills the isle as the march of Bikini Kill's "Rebel Girl" damn near rips the speakers in two!

Penny pushes herself through the entrance curtain, hooded up in her signature hoodie. She takes a moment to stand by the edge of the stage, pulling down her hood to reveal her pigtails as she kicks her feet and makes a mad rush down the isle. Slipping into the ring beneath the ropes, Penny charges up the up the turnbuckle and raises her left arm into the air, holding up a single fist as she turns to the camera with a grin.


Moves
FinishersPrimary: Liberty Cap:
Shining Wizard Curb Stomp (Sometimes Penny will do this without the Shining Wizard)
F-BOMB:
Lyger Bomb
PPV ONLY: The Pennytrator:
A corner to corner missile dropkick to the butt
SignaturesA Little Mascara:
Floatover Knee'DDT
Atomic Northern Lights:
A rollover series of multiple North Lights Suplexes
Hurricanrana:
Penny loves Hurricanranas! She can do them from any position
Attacks
European Uppercut
Forearm Smash
Lariats
Punches to the face
Gut Kick
Shoot Kick
Superkick
Diving
Suicide Dive
Springboard Missle Dropkick
Springboard Snap DDT
Running Spinning DDT (Accomplished by Penny hurling through the middle of the ropes to an opponent outside)
Grapples


School-girl roll-up
Atomic Drop/Reverse Atomic Drop
Drop Toe Hold
DDT
Backbreaker
Body Slam
Snap Suplex
Ground Attacks
Multiple Punches to the Face
Elbow Drop
Submissions
Sharpshooter
Kneeling Reverse Chinlock
Sleeper Hold
Top Rope
Flying Clothesline
Missile Dropkick
Leaping Elbow Drop
Corner
Corner Clothesline-Running Rocker Dropper Combo
Superplex
Expanded Characters
Mary Tobin
BIO:
Josh Dean's former receptionist at Championship Connections, it wasn't long before Mary Tobin climbed up the corporate ranks to become the company's lead communications officer. She's Penny's ex-wife.
Celeste Cuddlepunk
BIO:
It's easy to dismiss the weed pixie (yes, they exist), Celeste Cuddlepunk, as Penny's stoned conscience. But she is also so much more than that. This supernatural creature comes to anyone in an open mind when they need something to learn, or if there's an otherworldy adventure to be had.
Kevin Shannon

BIO:
Penny's hipster older brother. 'Nuff said.
Kathryn Shannon
BIO:
Penny's deceased mother. Appears mostly in flashbacks. You can see where Penny gets her nerve from when you cross Kathryn Shannon.
Scarlett Quinn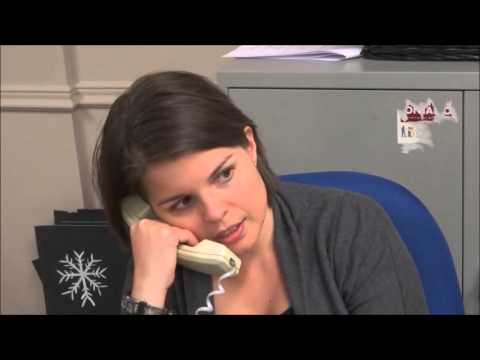 BIO:
The Princess of Wrestling and former WFWF World Champion, Scarlett is Penny's on-again and off-again best friend/partner in shenanigans. Their relationship would be so much easier if it wasn't for the giant chip on Scarlett's shoulder.
Vanessa "Phoenix"

Gillespie-McGurk
BIO:
Over the years, Mrs. McGurk has become a bit of a surrogate mother to Penny. A former WFWF International Champion, Vanessa is both headstrong and eccentric.
Wayne McGurk
BIO:
Without a doubt, Wayne McGurk is one of the most decorated wrestlers to ever step into a WFWF ring. Former holder of both the WFWF World and International Championship, Wayne McGurk has stepped away from the limelight to train a new batch of wrestlers. While he's developed an increasingly cynical view of the business at his old age, his love for wrestling does come through every now and again.