Post by Jack Specific on Sept 22, 2020 13:31:08 GMT -5
New In Stock at
RINGSIDE
!
*** Use Coupon Code FREESHIP for Free US Shipping on orders $50+! ****** Use Coupon Code WFIGS for 10% Off! ***
*Codes cannot be combined.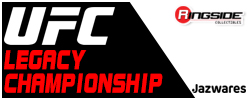 Jazwares Legacy Championship - UFC Toy MMA Belt
!
CLICK HERE to Order Now!
Claim victory and prove you're the undisputed champion with the UFC Legacy Championship Belt! This toy replica of the iconic UFC belt is highly detailed with an authentic look! The 38" UFC belt is one-size-fits-all and perfect for UFC fans of all ages! The belt is easy to wear, just wrap the straps around your waist and fasten! This authentic UFC Legacy Championship Belt is adorned with replica gold plated medallions and silver plated gemstones! The replica belt will make any UFC fan feel like they've just stepped out of the octagon, bring yours home today!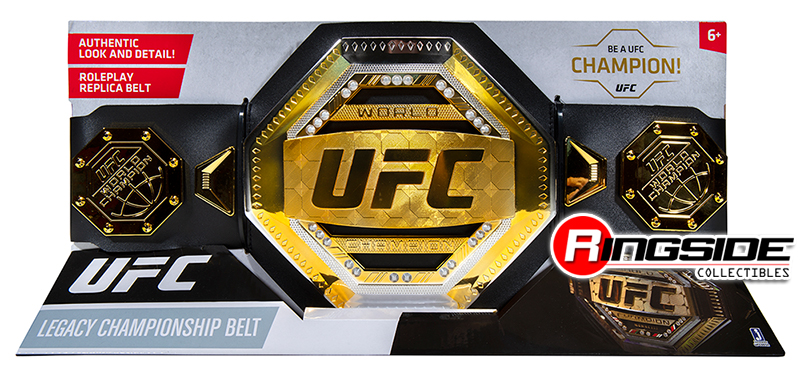 -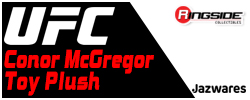 Jazwares Conor McGregor - UFC Toy Plush
!
CLICK HERE to Order Now!
Sleep and play like a champ with the UFC Conor McGregor feature plush! This amazing 18" plush features UFC fighter, "The Notorious" Conor McGregor's true-to-life tattoos, body-type, and facial expression! Punch the UFC plush's stomach to hear over 10 UFC sounds and phrases! This UFC fighter plush is extremely durable and made with high-quality materials! The Conor McGregor UFC plush also comes with P.U. leather replica UFC gloves and "Conor McGregor" printed UFC Fight Shorts! Bring home this feature plush and challenge "The Notorious" to a UFC Fight Night of your own!