Post by RSCTom on Jun 23, 2022 15:17:25 GMT -5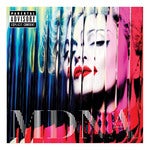 I always assumed exclusives we're more money since there is usually a lower production run (and thus higher production costs) and most retailers want exclusives so they can charge extra.
If the product was part of the normal line and delayed due to production issues, RSC would most likely still receive the product faster than other retailers since it's a production issue and isn't an issue with their shipping carrier.
Regardless, we purchase their product based off of the price at the time - it doesn't state anywhere on their website that by paying higher prices initially that we are guaranteed to receive it by a certain date or before other retailers. We aren't entitled to price adjustments just because something is delayed.
You can reach out to their customer service to see what they can do or cancel if you aren't happy (and probably buy it for a lot less during black Friday/Xmas season).
Idk what they charge extra or anything like that. I'm just going off based on what I was told before a few years ago. They charge more because they overnight stuff to get it faster. If that was a lie, whoever runs RS emails told it. I don't get on acting like I know how things are ran like some ppl on here, so I don't speculate, that's just what I was told.
I can help you out. The premium is paid for shipping on retail shared items which we will generally receive faster (a small portion of them, hence the pre-orders) which is why you were told that via email. Nobody is lying to you. That's how it is. This does happen with our exclusives too but as people have already been saying, it's not really comparable when we're the only ones who will receive this item (on top of the fact that, as people have also said, it's a smaller number than what is produced for mass retail).
This still doesn't really justify any sort of price adjustment in my opinion because whenever the supply issue is resolved, it's still an overnight shipment that RSC is paying for. Our dollar amount there doesn't change and we don't get any kind of refund because of the delay.
I don't know how many times it has to be repeated that we want everyone to get every figure as quickly as possible, but here it is again: we want everyone to get every figure as quickly as possible. I understand the frustration of an unforeseen delay but nothing about this warrants any kind of price difference refund all because a date changed that we didn't cause or ask for. It just happens and hopefully one day, when the supply chain issues chill, it stops happening. It's as simple as that.
And just so it's clear I have no reason to lie about any of this and I never have and I never will. And nobody came to me and 'told the principal'... I came into the thread on my own. I hope this clears it up for you and anyone else that might have an issue with this.