Post by Swarm on Aug 1, 2022 3:28:11 GMT -5
We fade in from black to a high, aerial shot of a packed house in the Hammerstein Ballroom in New York City!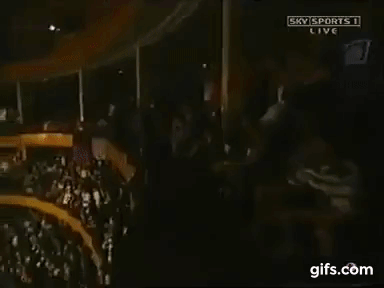 The energy in the room is electric! It's an exciting night (canonically Sunday at this point, sorry ya'll) in New York. We get a series of other cool shots like the previous one.
F*ckin' cool, man. Finally, we settle to the hard camera shot where, similar to the last two shows, our announce team of Alecia Matthews, Matthew Werner, and Kurt Burton are standing in the center of the ring to introduce the show!Alecia Matthews:
Heeeelllloooo New York City!!!
New York is hyped! They've been waiting since, ostensibly, Friday for this show and they are ready for some WFWF action!Alecia Matthews:
I am, of course, Alecia Matthews, the VOICE of the WFWF!
They cheer, she's cool. Not entirely unpredictably, Kurt Burton breaks in before she can continue.Kurt Burton:
HA! More like THE MOUTH, AM I RIGHT!?
He poses for the crowd, gesticulating in a sort of physical embodiment of the platonic concept of "COME AWN, BAYBAY!"Alecia Matthews:
I mean that's kind of what being the voice is but...
Kurt Burton:
Well you may be the MOUTH of the WFWF, FELICIA, but I, KURT BURTON, the ROCK GOD, am THE BRAINS OF THE WFWF!
Burton nods enthusiastically, making sure to point at his increasingly large, increasingly pink head. Still, people are into it. Can't account for taste, as they say.Matthew Werner:
Well if she's the voice and you're the brain, what does that make...
He tries to stop himself before it's too late but... it is...
Oh for f***'s sake...
The near 2,500 WFWF fans in attendance endorse the obvious conclusion, chanting "YOU'RE THE WIENER!" followed by a clap-clap-clapclapclap despite Werner's protestations.Alecia Matthews:
Well folks, I'll tell you who
isn't
a wiener is ALEX SEAN!
Yayyy!Kurt Burton:
What are you talkin' about!? He's the biggest wiener of them all!
Alecia stares at Burton, her look transmitting a sort-of psychic, Gorilla Monsoon "Will You Stop!"
Alecia Matthews:
Or how about the WFWF World Heavyweight Champion... JOSH DEAN!?
The fans react even bigger, albeit a distinctly mixed response with perhaps a touch more jeers than cheers.Alecia Matthews:
Or what about the man in the main event this evening... E.. B... R?!?
The fans go bananas!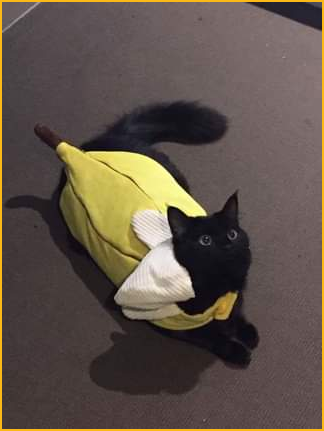 Ha ha... nah forreal tho, it's hype in here.Alecia Matthews:
We've got an exciting show for you guys tonight as we travel BACK to the Loaded era!
Kurt Burton:
OH YEAH, BAYBAY! We're goin' back to THE BEST ERA in the WFWF! THE DAYS WHEN THE ROCK STAR KURT BURTON was still ROCKIN' AND ROLLIN' INSIDE THAT RING! HA HA! It feels like JUST YESTERDAY BAYBAY! Ah-ha... time just... FLEW... on by... in.. a blip... and then it's... it's just passed and...
Burton's eyes grow increasingly wide as he teeters on the end of a full-blown existential crisis.Kurt Burton:
Alecia Matthews, ever the pro, interjects before whatever the f*** this is, escalates any further.Alecia Matthews:
Yeeeeeaahhhhh! ARE WE READY TO GET STARTED TONIGHT, NEW YORK CITY!?
YEEAAAHHH!Alecia Matthews:
Well, in that case folks... WELCOME TO WFWF LOADED!
With our introductions out of the way, the screen fades to black followed by the WFWF logo.

---
Several moments pass with the still image of the WFWF logo on the screen before the image cuts to black.Gradually, a rumbling, low-pass filtered groove (purely in a technical sense) begins to play along with several images of poorly wired lamps and like, leaves and stuff being blown by wind... for some reason. After a few moments, we see a tight closeup of James Smith's face telling us two things; This is WFWF Loaded's most longstanding opening theme song "Turn the Lights Out" by Hadouken! (Exclamation mark not a typo), and white people are about to rap.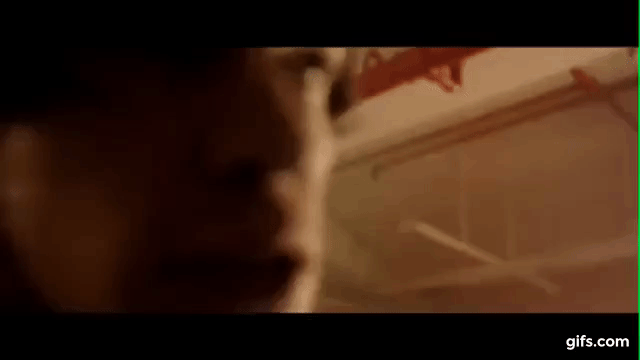 The synth rhythm of becomes increasingly clear as the lowpass filter lapses unleashing the song in all its derivative, post-Hollywood Undead/Enter Shikari/Attack Attack! power. It was a simpler time; When not only did English white boys think it was acceptable to rap in public, but for this brief moment in time, the entire rest of the world appeared to co-sign this belief. It was perhaps the western world's greatest sin. Well, that or the systematic, militarily-enforced pillaging of the Congo. Anyway, SUDDENLY, a robotic voice declares the song's anti-luminance battle cry.
"Turn the lights out! Whoooo!"
The words are co-signed by a disembodied "Whoo!", then James cements the message over and over; Much to the approval of parents of children who have left the lights on the room after leaving. Along with the the scrawny singer repeating these words over and over in what appears to be a drafty trap house, clips of the WFWF superstars that are to be featured on the program are interspersed.
"Turn the lights out, turn the lights out, turn the lights out, turn the, turn the...
Turn the lights out, turn the lights out, turn the lights out, turn the light, lights out!"
A bend of the guitar precedes what we had all feared; White people rapping. Along with this, the video alternates between original music video footage, clips of WFWF superstars, and clips contemporaneous with the Loaded era circa 2008-2012.
"Make way for the ultraviolet, teenage riot, don't try it
You can't (stop this, stop this) You can't (stop this, stop this)"
We start with shots of Napoleon Weisgarber on the receiving end of some crushing offense from some of the company's biggest stars! We then transition from the "Don from the Hexagon" to former United States President and possible CIA asset Barack Obama standing in front of a substantially less necrotic Joseph Robinette Biden rationalizing why the public had to do the J-O-B to the banks.
The video goes on, it's a lot of the frontman doing stuff like this.
It's embarassing for everyone.
"Get ready for the rough and tumble
If you wanna be starting something
You ain't seen nothing yet, no you ain't seen nothing"
Next up is XYZ, or at least we think so with him being represented by Anson Mount playing Black Bolt in the pilot episode of "The Inhumans".
Damn, and you can really tell the money went into costumes. Anson Mount is followed by clips from Avatar.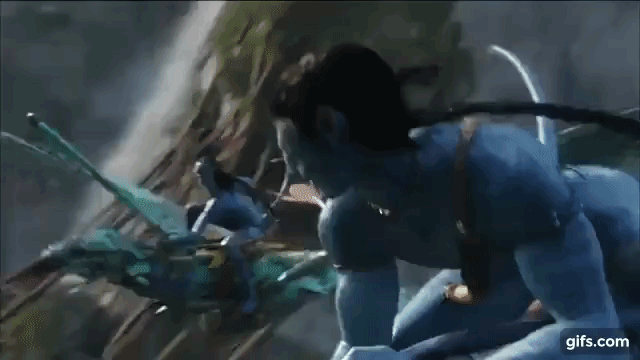 "Push your way to the pit, stand tall raise your hands
If you wanna be starting something
You ain't seen nothing yet, no you ain't seen nothing"
James continues to insist that we have not seen "nuffin'" while we cut to several clips of modern-day DAVID HANDLECATCH!; All of which involving him sitting in chairs.
... Followed by Anderson Silva front kicking Vitor Belfort in the face.
The drums drop out, the lowpass filter returns...
"Turn the lights out, turn the lights out..."
... This happens.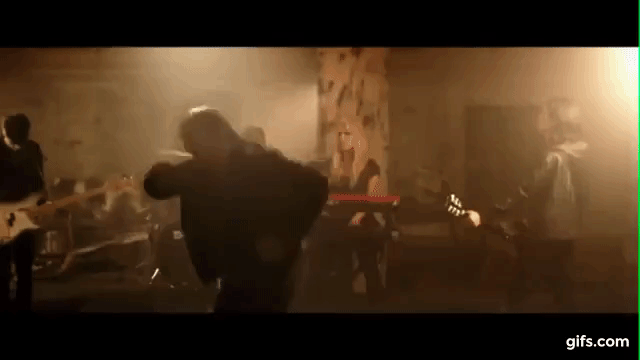 "Turn the lights out, turn the lights out!"
The chorus breaks in! I think it's the chorus anyway, there's been intros, interludes, bridges, damn song has more infrastructure than most industrialized countries.
"Make way for the bass
We fracture ribs and the dim when the sun comes in
(Go, go go go go go go go)"
We see WFWF star Trace Demon in a quick succession of clips demonstrating his in-ring prowess followed by Heath Ledger as the Joker in "The Dark Knight".
"Make way for the drums
We pillar these beats so hard like concrete sheets
(Go, go go go go)"
Soon Trace Demon's generally poor disposition is demonstrated as well as we see Shuggy walking in front of his promo at WFWF Ascension. This is followed by Kanye West interrupting Taylor Swift at the VMAs.
"We lit the fuse and we're ready to blow
I don't care where we are, I don't care where we go
You better run from cover where the filaments go
I don't care where we are, I don't care where we go"
James Smith takes a break from rapping poorly so he can begin singing poorly, proving himself to be a jack-of-all-trades at being bad at stuff. The song grinds to a halt, but not to conclude. No, instead we get STRINGS. Dramatic strings. Sh**'s getting serious, ya'll. Just look at his face.
"This is your last chance boy, this is your last chance
This is your last chance, your last chance..."
This song clearly needed another build-up portion and it is delivering. James continues to insist that this is our last chonts, and we see clips of the return of WFWF legend Alex Sean, how inspiring!
"This is your last chance, your last chance,
This is your last chance, your last chance..."
We then transition to clips of post-decided to sing all of his own choruses for some reason / pre-beard Eminem.
"This is your last chance, your last chance!"
Wow another beat drop, and more rapping!
"Make way for the cardinal sin
When the boys come out when the freaks come in
(Go, go go go go go go go)"
Several clips of the recently enigmatic WFWF World Heavyweight Champion Josh Dean are shown, followed by the also engimatic Edward Cullen from Twilight.
"Make way for the horror show
If you wanna bring it then we'll come a loco
(Go, go go go go go go go)"
We see EBR... Sigh ... "come a loco" with some thrilling in-ring action, followed by Ronnie's creepy patent move from Jersey Shore!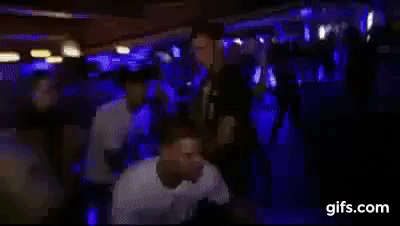 "We lit the fuse and we're ready to blow
I don't care where we are, I don't care where we go!"
You better run from cover where the filaments go
I don't care where we are, I don't care where we go!"
James begins, inexplicably, managing to sing-rap in a new, also bad way.
"I don't care where we go...
I don't care where we go!"
Did I mention the strings are back? Did someone bring in an actual string section for this? Who thought any of this was a good idea? Well, regardless, we begin a series of quick cuts, showcasing one last time the wrestlers involved in tonight's show.
"Turn the lights out, turn the lights out, turn the lights out, turn the, turn the..."
We're back to turning the lights out and we dial in to focusing just on the three WFWF stars competing tonight. Alex Sean. WFWF World Heavyweight Champion Josh Dean.
"Turn the lights out, turn the lights out, turn the lights out, turn the lights out!"
And, with the final, closing hum, WFWF legend EBR. Welcome to Loaded!
---
We return live to the Hammerstein Ballroom just in time for Tchaikovsky's "1812 Overture" to begin playing over the arena soundspeakers. It's opening match time and, accordingly, the bell rings three times before Daehyun Moon, who just seems especially warm today, you know? makes our opening announcements from the center of the ring.Daehyun Moon:
The following contest is our opening match scheduled for one fall with a ten minute time limit!
We cut to the stage and, for the first time, notice a number of French landmarks adorning to the left of the entrance portal. All of them roughly eight feet high or so, there is a model Eiffel Tower, a model Louvre, and a model Notre Dame Cathedral; The latter being represented mostly by its bell tower. Then, next to them is a large guillotine, which is more out of scale than that Brian Christopher BCA figure...


... I mean this is a toy forum I figured I'd take a swing on that one. Nevertheless, it is an impressive display of some of Paris' finest landmarks.Kurt Burton:
Why in the HELL is there a model Italy on the stage!?
Matthew Werner:
That's France, Kurt. Paris, specifically.
Kurt Burton:
YOU'RE... FRANCE! WIENER!
Matthew Werner:
Not your best.
Alecia Matthews:
Yeah, even I'm not gonna co-sign that one.
The Count himself steps out from behind the curtain and is utterly delighted by the model Paris!Kurt Burton:
Okay, still, how many of these JOBBERS are getting set pieces now? I didn't get set pieces when I was around and I was a STAR BAYBAY! Unlike these JERKBRONIS running around these days.
Matthew Werner:
I guess it makes the precedings more theatrical?
Napoleon is stuck on the stage, fixated by flexing at his own reflection in the model Louvre.Matthew Werner:
... Well at least to some people, anyway.
Daehyun Moon:
COMING TO THE RING FIRST.... HAAIIILING FROM THE SOUTH. OF. FRANCE! NAAAAAAPPPPOOOOOOLLEEEOOOOOOOOOOOONNNNNNNNNNNNNN WEEEIIIIIIIIIIIIIIIIIIIIIIIIIIIIISSSSGARRRRRBEEERRRR!!!!
Upon his introduction, Napoleon is broken from his reflective trance and makes a hurried rush toward the ring.Alecia Matthews:
It should be noted that Napoleon, being a southern Frenchman, has mostly disdain for Paris.
Matthew Werner:
T'es sérieuse?
Kurt Burton:
WHAT!?
Matthew Werner:
...
Deeply proud of himself
... It's French for...
Alecia Matthews:
You know that's the feminine form, Matthew. You're supposed to say "t'es sérieux".
Matthew Werner:
Huh... t'es sérieux?
Alecia and Matthew "ahhhh at each other at the same time, likely pointing to one another.Kurt Burton:
CUT THE CRAP! I NEED SOME FREEDOM FRIES, STAT!
Weisgarber makes his way into the ring, blushing at the sight of Daehyun Moon who like, doesn't even sell it. Like he totally gets it and isn't gonna make Napoleon feel small cos he's impressed. Just... it's just really cool, ya know?Alecia Matthews:
... But yeah I guess my point was, I'm not entirely sure why there's a model set of Paris for Napoleon Weisgarber since... ya know...
Matthew Werner:
The disdain.
Alecia Matthews:
Right, the disdain and all.
Kurt Burton:
THEN WHY IN THE HELL IS THERE A MODEL PARIS ON STAGE?
The sound of a hand patting a microphone pops out over the soundspeakers in a universal sign of a desire for attention. Though not yet visible, it's source is unmistakably that of Lamont Carter; Alex Sean's longtime hype man and present-day head of security.Lamont Carter:
Laaadiiiess... and gentlemen. My name is Lamont Carter, and I am here to introduce you to the singular greatest muh'f***in' wrestler to eveerr lace up a pair'a boots.
Lamont steps out onto stage adorned with a straw hat and large, reflective, aviator sunglasses.Lamont Carter:
Granted the muh'f***er don't wear boots but... it's a figure of speech and sh**. Nevertheless... ya'll better be READY cos whether you some white-demon-a**, kimono wearin' ponytail sumb**** like his last VICTIM or this CRO SAUNT eatin', French revolution havin', OPERATION GLADIO PLANNIN'...
Lamont's attention is diverted for a moment.
... Yeah ya heard right, I know about OPERATION F***IN GLADIO A'IGHT? Anyway... the point is, muh'f***er's from France, okay? A land of...
Lamont chuckles bitterly.
... Some real spooky, one-world-government-a** sh**, ya feel?
We cut to Kurt Burton, nodding along in complete agreement.Kurt Burton:
I feel yo, I feel.
... Then back to Lamont.Lamont Carter:
BUT MY MAN's right here? He's got some of that DE-MON-A in his bloodstream... oh yeah... he's got that FRON SWAHH runnin' in them arteries so suffice it to say...
Lamont nods.
... Ya'll 'bout to see a massacre! Anyway... without further adieu... please welcome the one.... the only... ALEX MUH'F***IN SEAN~!
And, on cue, the opening lines of "Monster" by Kanye West blare through the PA system.
I shoot the lights out!
As these words are spoken, the lights in the building cut out.
Hide 'til it's bright out
Oh, just another lonely night
Are you willing to sacrifice your life?
Ahh!
Upon the shrill scream a pulsating light strobes in unison with the chaotic drums of Rick Ross' introductory verse.
B****, I'm a monster no-good blood sucker
Fat motherf***er, now look who's in trouble
As you run through my jungles, all you hear is rumbles
Kanye Wests sample, here's one for example
The lights begin to raise up as the first chorus begins, revealing Lamont Carter applauding off to the opposite side of our model Paris.
Gossip, gossip, n****, just stop it
Everybody know (I'm a motherf***in' monster)
I'ma need to see your f***in' hands at the concert
I'ma need to see your f***in' hands at the concert
Finally, Alex Sean steps out on to the stage to a huge reaction from the New York fans!Alecia Matthews:
Big response to the WFWF legend!
Kurt Burton:
Psst I get reactions like that when I grab a HOAGIE from a BODEGA, Felicia!
Sean approaches his longtime associate Lamont Carter, dapping him up while nodding and seeming to indicate "that was better". They share a nod and begin to navigate down the ramp when the sound of large, cathedral bells begins to ring. This probably, with the benefit of hindsight, would have been a better spot for the Daenarys joke from one of the last shows but I've already made that one so we'll just have to make due with Kurt Burton saying something amusing.Kurt Burton:
THEY MUST BE RINGING THOSE BELLS COS IT'S ABOUT TO BE NAPOLEON'S FUNERAL! OH YEAH!
Eh. Nevermind then. Anyway, Lamont taps Sean on the shoulder and points toward the model france where a shadowy figure standing inside the dark of the Notre Dame Cathedral model bell tower is, at very least, pantomiming the motions of ringing a large bell. Sean and Lamont stare toward the figure with looks of perplexion on their faces. After a few moments, both the bells and the figure's pantomime ringing cease, and, emerging from the shadows, is a man dressed in a large, mascot-like costume of the Disney animated Quasimodo from The Hunchback of Notre Dame.
Alecia Matthews:
Huh.
Matthew Werner:
That's a new one.
Kurt Burton:
QUASIMODO? YUCK! I HATE THAT FREAK!
Sean and Lamont stare at the emergent Hunchback, "The Monster" not entirely sure how to take the historically friendly bell-ringer. They debate momentarily, Sean audibly saying "but Quasimodo is a friend to all". All debate is swept aside when the Hunchback of Notre Dame turns back toward his shadowy entry way and reemerges brandishing a large, prop axe.Matthew Werner:
I'm gonna just say flat-out this one's a bit of a reach.
Alecia Matthews:
I mean he
is
French, though historically, mostly misunderstood.
Kurt Burton:
I feel misunderstood sometimes.
Long pause.Matthew Werner:
... Really?
Kurt Burton:
Oh yeah... by...
Alecia Matthews:
Is it by jerkbronies, Kurt?
Kurt Burton:
...
Sniffling back tears
... it is Felisha, it is...
Back on the stage, Alex Sean approaches the axe-wielding Quasimodo; The Hunchback now charging toward "The Monster" with the axe held high above his head. As he draws near, Sean reacts by delivering a very theatrical, very fake-looking boot right to his elongated mid-section sending Quasimodo stumbling backward. The Hunchback stumbles very, very intentionally, drifting toward his left and thus dodging his original bell tower and instead finding himself on a collision course for the guillotine.Alecia Matthews:
Are people really going to be into this kind of...
The New York fans begin to chant "Off with his head!" followed by a clap-clap-clapclapclap.Alecia Matthews:
Nevermind...
Quasimodo reaches his fateful destination, winding up tripping onto a seat and his elongated torso leaning back far enough for the prop head of the costume to find its way into the path of the guillotine blade. Then, suddenly, the blade drops, decapitating Quasimodo's rubber foam head triggering a number of disturbingly realistic squibs to squirt blood out from the neck hole.Matthew Werner:
This is just in.. very poor taste...
Sean and Lamont both appear to agree, visibly wincing at the gruesome display. Alas, yet another monster has been vanquished by... well.. "The Monster"... and, finally, he and Lamont make their way down toward the ring.Alecia Matthews:
... Well with that all out of the way... It will be very interesting to see what kind of performance Alex Sean can put on tonight. His match with HANDLECATCH! at WFWF Ascension was cut a little short due to...
Kurt Burton:
DUE TO ALEX SEAN BLATANTLY CHEATING, FELICIA!
Alecia Matthews:
... Well... in any event, we did not see much of what Alex Sean has to offer in the ring...
Alecia pauses, if you listen closely and loudly enough you could probably even hear some muffled speaking coming from her headset.
... Which I am to understand is a lot and will be very, very inspiring.
Alex Sean reaches the ring steps and ascends all the way up the staircase and to the top rope. He stands from outside the ropes facing the inside of the ring, eliciting another huge response from the fans in the Hammerstein.Matthew Werner:
These people are fired up!
"The Monster" then hops off the ropes and into the ring. He removes his entrance jacket and hands it off to Lamont at ringside, then turns his attention to "The Parisian Parasite" himself. The music dies down, the lights come up, and, after a few moments, the official calls for the bell; This match has begun!Alecia Matthews:
Here we go! Business is about to pick up!
Kurt Burton:
Nothing's happened yet!
Alecia Matthews:
Well yeah... so anything happening would... pick up... business...
The two men close the distance quickly; Sean in an orthodox striking stance, Napoleon leading with his right leg in a more traditional grappling stance. They circle one another, eyes locked on the other. After several revolutions, Sean takes a step in and delivers an impressively swift right Roundhouse Kick to the inside of Napoleon Weisgarber's right thigh.Matthew Werner:
That right there is one of the big dynamics of mirrored stances; That inside leg kick.
Alecia Matthews:
Absolutely, and with Sean having a striking advantage, particularly with the kicks, that's an advantage that's likely to go in only one direction.
Napoleon laughs off the kick to the leg, laughing and laughing until his amusement turns into wincing agony. He promptly holds his left hand up as if to ask for a moment, drifting toward the nearest ropes and grasping ahold the top as he shakes out the stinging left leg. Sean attempts to approach but the official insists he not, which Sean obligesKurt Burton:
What a WIMP! I've taken harder leg kicks from toddlers!
The "Don from the Hexagon" begins to recover, nodding as if encouraging himself that HE CAN DO THIS, then re-engages Alex Sean in the center of the ring. The two begin circling once again, Sean now mixing in a high volume of feints before, at an opportune moment, launching another thudding right Roundhouse Kick to the inside of Napoleon's right thigh. Weisgarber does not even begin to pretend that didn't hurt like absolute hell, instead he immediately retreats to the ropes shouting in French. Though inaudible to the American audience's ears, you can sort of surmise he's cussing up a storm.Alecia Matthews:
Things are not exactly going Napoleon's way in the early going.
Kurt Burton:
Are you really going to continue to pretend like...
Alecia Matthews:
Kurt Burton:
... Fair enough...
It is clear Napoleon... has lost his cool. After a brief retreat on the ropes, Weisgarber comes charging back toward the center, huffing and puffing. He begins to shout Alex Sean down, the legend bemusedly taken aback by the verbal onslaught, as well as Weisgarber's enthusiastic gesticulating. "The Count" then raises one hand high in the sky, challenging the legendary superstar to a test of strength. Alex looks around to the crowd in attendance for approval who, mostly finding tests of strength to be dumb, basically are like "sure I guess". Nonetheless, he reaches out toward Weisgarber's fingers, accepting the challenge.Matthew Werner:
Should I even bother pointing out... difference in strength... size... all that?
Alecia Matthews:
Yeah, you know what, let's do it.
Matthew Werner:
Gotcha... Um...
Audible sound of cue cards shuffling.
... yeah um... says here... Napoleon is um...
Alecia Matthews:
... Bigger...
Matthew Werner:
... Yes... which would give...
Alecia Matthews:
... Him...
Matthew Werner:
Right? Um... the...
Alecia Matthews:
Advantage.
Matthew Werner:
Took the words right out of my mouth.
Kurt Burton:
HAH! AND YET SHE'S SUPPOSED TO BE THE VOICE OF THIS THING. YOU'RE GETTING ROBBED, WIENER!
At the precise moment Sean seems to believe he's gotten Napoleon to commit full bore to the test of strength, he lets loose a third, clubbing right Roundhouse Kick to Weisgarber's inner right thigh which almost buckles Napoleon's knees. Weisgarber immediately protests, insisting to the official that Sean is cheating, claiming his kicks have landed high; Right to the pills!Kurt Burton:
I KNEW ALEX SEAN WOULD CHEAT!
Alecia Matthews:
He was clearly not hitting him in the...
Ahem.
... personal area...
Kurt Burton:
Well I certainly hope he was! I was almost starting to like the guy.
The official aims to calm Napoleon down, turning toward Sean giving him a very obligatory warning to avoid the twigs and berries, which Sean respectfully obliges. With Sean's eyes leaving his opponent, however, Weisgarber sees an immediate opening and springs toward "The Monster", latching ahold of a tight side headlock.Matthew Werner:
Hey! He did something timely!
Alecia Matthews:
You might even call that... offensive.
Kurt Burton:
Yuck! Little SNOWFLAKES get offended at everything!
Alecia Matthews:
No not... uh-fensive, off-fensive.
Kurt Burton:
UH OH! PC POLICE ARE HERE!
Alecia Matthews:
That's not what's happening right now.
Kurt Burton:
That's right it's not, cos I don't follow SOCIETY'S RULES, BAYBAY!
Napoleon seems especially proud of himself. The number of successful offensive attacks in a WFWF ring for him is a countable number, and this is on that list. He cranks and wrenches, putting every ounce of his size advantage to use as he aims to cauliflour up the ears of the legendary star. Sean does not take long, however, to calculate an escape strategy, opting to back Weisgarber to the ropes and spring him off. Napoleon is quick-witted, however, and, using a combination of running in pace with being sent off the ropes and a handful of Sean's thinning hair, manages to hold on the side headlock upon springing off the cables.Matthew Werner:
That's awfully sketchy of Weisgarber and frankly, based on what I can see from looking at the top of Sean's head, a not inconsequential amount of his remaining hair being shed forever. Like tears in rain.
Perhaps due to the pressure of the hold or the looming countdown toward a countable number of hairs on his head, Sean wastes little time in renewing his counter attack, opting for the same method. He backs Weisgarber up to the ropes however in a key difference, upon sending Napoleon off, anticipates Weisgarber's counter by keeping pace with him as they spring off and, upon gathering enough momentum, using it against "The Count" to turn the headlock into a very high angle Belly to Back Suplex. The maneuver rotates Napoleon over to such a degree as to implore "The Don of the Hexagon" to turn all the way over to his belly leading to a nasty landing of his hands barely able to brace before his face collides with the canvas! The high impact move sends the New York fans into a frenzy!Alecia Matthews:
Big move from Alex Sean! Weisgarber just ate some canvas!
Kurt Burton:
The IDIOT's lucky he didn't break his neck!
In fact, he is rather fortunate he did not break his neck. The high angle of the rotation ultimately wound up protecting Weisgarber from the worst of the suplex, winding up mostly with a reddened, scraped, and slightly swollen face. Alas, he begins to rise, wincing and checking incessantly for blood. If his face was not already red from the impact, his growing frustration would surely get it there. "The Count" has run out of evens and, in a desperate move, lunges toward Sean as he rises with a clumsy attempt at a grab. Though visibly perspiring and slightly short of breath, Sean dodges this attack easily. As Napoleon turns back toward him, Sean launches a counter of his own, springing toward Weisgarber, hooking him in an over/under clinch, then hopping to the outside of the trapped arm and delivering his patented outside trip slam known as the B-B-T!Matthew Werner:
This is starting to look like the old Alex Sean!
Kurt Burton:
Well it's certainly starting to look like... an... old Alex Sean...
Alecia Matthews:
Oh hush, Curt. The former champion might be a mailman because he's delivering!
Pause.
... Okay, not my best, fair enough.
Weisgarber is unquestionably worse for wear but has the wherewithal to roll under the bottom rope. It doesn't seem to matter much to Sean as he soaks in the New York crowd's enthusiastic support for his performance. He appears genuinely touched by their support, even a little short of breath as he wipes the sweat from his brow. Alas, there is still a job to be done which Sean returns to the task of as Weisgarber recovers enough to lift himself up with some assistance from the ropes to his left side. "The Monster" closes the distance fast, looking more and more like the Alex Sean we all know and remember. Upon closing the distance, Sean unleashes a number of rapid fire right Roundhouse Kicks to the inside of "The Count's" right thigh, each kick thudding hard against the leg meat of the Frenchman.Matthew Werner:
Ew.
Whatevs. Napoleon is in a bad way, each kick chopping away at his vertical base. In a desperation move, Weisgarber releases his left hand from the rope and delivers something halfway between a pie-face and a palm strike that sends the smaller Sean back and toward the center of the ring a couple of steps. "The Don of the Hexagon" has created some much needed space that, a wiser competitor, would likely use to regroup. Napoleon, however, is not that, and instead charges toward "The Monster" without much of a plan and is thus met with a double throttle around his neck that clotheslines his upper body as his feet continue moving allowing Sean to drive down toward the canvas with his clothesline-like chokeslam known as the Wayne Brady Special.Alecia Matthews:
Alex Sean with the Wayne Brady Special!
Matthew Werner:
Bit of a um... dated reference, at this point...
Alecia Matthews:
You have a point, I mean who would...
Kurt Burton:
HA! HA! Does Wayne Brady have to CHOKE A B***!?
The crowd roars in approval, their collective volume genuinely taking the increasingly sweaty Sean aback. He takes several deep breaths, his chest visibly rising and falling, and stares out at the capacity crowd that seems to be celebrating his every success. Sean then comes back to reality, to the task at hand as it were, and covers Napoleon Weisgarber for as close to a three count without getting the fall as you can get.Alecia Matthews:
It's great to see Sean get this reaction and it's great to see him so appreciative of it, but I do have to wonder if his focus is entirely in the right place right now.
Matthew Werner:
It is strangely uncharacteristic of him to be so fixated on the crowd, not gonna lie.
Kurt Burton:
WHAT?! You lie every day about not being a WIENER... WIENER!
The legendary superstar rises to his feet alongside a growing slow clap from the fans in attendance. He looks out to them as they stare back at him, the energy in the room is off the charts! Sean doesn't lose focus entirely, however, glancing back at his opponent who is very slowly rising to his feet. "The Monster" stares back out at the crowd, taking deep breaths, glistening with perspiration. The crowd's response seems to be summoning an energy not yet seen from Sean since his return. They believe it, he seems to believe it. As Napoleon makes his way to one knee, Sean starts nodding his head up and down, he's ready to make his move. He springs toward the nearest ropes to his back, rebounding with substantial force. Upon rebound, he zips right past the kneeling Napoleon, rebounding even more intensely off the opposite ropes and shooting off back toward the other side. Back and forth, Sean runs the ropes, increasing with speed each rebound.Kurt Burton:
Well I guess we can safely say he can still run the ropes...
The crowd is truly electrified, almost melodically "ohhhhhhhhh"'ing each time Sean is heading toward the opposite ropes. For a short moment we can see Lamont Carter at ringside, his face betraying a look of some concern as his benefactor zips back and forth off of the ropes. Finally, as Napoleon Weisgarber reaches his feet, Sean makes his move, rebounding off the ropes to the front of "The Count" and, upon closing the distance, delivers an absolute bomb of a left knee to the gut that doubles the "Don from the Hexagon" over in an instant. Sean posts on Weisgarber's head, pausing for a moment as his chest heaves up and down heavily. He stares out at the crowd, nodding his head with a confidence not-yet-seen since he has returned.Alecia Matthews:
Alex Sean is feeling it!
Sean has delivered one half of his trademark combination attack "Omar Comin'"; A move dedicated to the excellent performance by the late Michael K. Williams on "The Wire". Before he can finish the move, Sean looks to the sky and points his fingers to the heavens, unquestionably in dedication to the late New York native actor. The crowd is feeling every second of this, letting out a loud "Omar" chant. Sean abides the call, springing to the ropes lateral to the still reeling Napoleon Weisgarber, rebounding, and dropping "The Count" with the point of his elbow to the back of Napoleon's head!Matthew Werner:
My goodness, what a moment! Look I'm not gonna pretend to be entirely unbiased, I've known Alex for years. We haven't been close for a lot of the past few, but this moment clearly means a lot to him and I, for one, am happy for "The Monster"!
Alecia Matthews:
That might be the single most earnest and... likeable... thing you've ever said, Matthew.
Matthew Werner:
What can I say? He's a...
Sniffles.
... a man who knows how to call in a favor.
Alex Sean rises to his feet, his chest heaving, and signals that the end is nigh. The legendary superstar slowly navigates his way to the corner farthest from Napoleon and perches down in position for his patented Charging Lariat. Still, he is very visibly quite winded, his deep breaths increasingly replaced by shallow, unsatiating ones. Sweat pours from his brow into his eyes; A dynamic that visibly brings him annoyance as he wipes the stinging drops from his brow over and over.Kurt Burton:
Old man's not looking too hot, guys.
Sean's eyes peer over toward the fallen Weisgarber; Still only barely beginning to stir. He calculates he's got some time. "The Monster" turns to the corner, taking a knee while leaning his head against the buckle. He has the clear look of someone flushed; The outcome of a workout beyond their present capacity. His associate Lamont Carter rushes over to the corner in which Sean is still resting his head on the second turnbuckle pad of. Carter is visibly worried about Sean's well-being, offering the Hall of Famer a bottle of water. Sean accepts enthusiastically, twisting open the cap and, with little regard to the risks, downs two thirds of the fluid in a near-instant. The remaining contents he dumps over his head aiming to collaborate with Lamont's fanning via towel to cool off his overheating body.Alecia Matthews:
There's no question Sean is feeling the effects of what has been, thus far, an impressive performance.
Kurt Burton:
There's a reason people talk about RING SHAPE, ya jerkbronis! He can do all the stairmasters he wants, he can even run all the ropes he wants, but getting in there, in front of thousands of fans, while someone else, even a jerkbroni like Napoleon, is trying to TAKE YOUR HEAD OFF!? COMPLETELY DIFFERENT GAME, BAYBAY!
Kurt Burton isn't entirely wrong. Sean seems to know it himself, summoning up the resolve to bring this bout to a quick conclusion. He turns from the corner and back to his perched position, staring at the now kneeling Napoleon. Weisgarber finally reaches his feet, and Sean launches like a race horse toward his prone foe. As Sean commits to the launch of his Left-Arm Lariat, however, Weisgarber in either an impressive feat of instinct or an indication he had been playing possum, completely hits the deck, sending Sean careening then skidding across the canvas.Matthew Werner:
Weisgarber dodged a bullet on that one!
Napoleon rises to his feet quickly as Sean struggles to lift himself off the mat. "The Monster" tries to steady himself as he turns toward his opponent, but he just doesn't have the time before Weisgarber rushes toward him and connects across the jawline with an impressive Big Boot! The blow does not down the legendary star but it most certainly sends his already unsteady feet staggering backward in a number of clumsy steps. Weisgarber appears to have created a big opening for himself and seeks to take advantage, stalking toward Sean though starting to nurse a slight limp in his step from the numerous leg kicks to the inner thigh. Perhaps that is what gives Sean the delay he needs to summon enough wherewithal to, upon Weisgarber coming in arms reach, launch the hardest part of his glistening forehead directly into the reddened nose and mouth of Napoleon.Alecia Matthews:
Oh my god! An absolutely brutal headbutt from Sean.
Kurt Burton:
BETTER HOPE THEY HAVE GOOD DENTAL INSURANCE IN FRANCE!
Matthew Werner:
I think he lives in America these days, Kurt.
Kurt Burton:
Oh damn, he's f***ed then.
The shot sends Weisgarber stumbling backward uncontrollably until he is able to steady himself by turning toward the direction of his backward motion and catching himself via his hands on the mat. Weisgarber does seem to have withstood the blow, but in avoiding dropping to the mat, has opened his back to a waiting Alex Sean who wastes no time in taking advantage. The Hall of Famer rushes toward Napoleon, leaps in the air, and collides with the center of his knee right between Weisgarber's shoulder blades sending "The Count" chest first toward the turnbuckles Alex Sean had propelled from with his Charging Lariat. As it goes, the sternum-to-buckle impact doubles over Napoleon Weisgarber, setting him up for The Ray Lewis.Alecia Matthews:
Vintage Alex Sean right here!
No doubt about it, Alecia. The fans know it too, they once again coming alive as Sean is about to deliver another of his trademark moves. He wastes no time in rushing right past the doubled-over Weisgarber, preparing to step up to the second buckle, turn the corner, and connect with his trademark maneuver that resembles something between a swinging neckbreaker and a DDT. Sean reaches the ropes and makes that leap to the second buckle but, as he presses off the pad, his foot slips, likely due to the slickness created by the combination of his perspiration and the bottle of water poured out upon his head just a few minutes earlier. Sean has no hope of regaining his footing but frantically grasps at something to hold on to. All he is met with is the cold, brutal collision of his neck against the top cable with devastating impact.Matthew Werner:
oohhh nooo....
The collision is something on this side of Enzo Amore, and just as well, Sean falls lifeless to the canvas; Completely, and clearly, knocked unconscious by the impact with the steel cable rope. A stunned silence fills the arena. The crowd, the announcers, all stare on in complete disbelief at the lifeless figure of "The Monster". The room is so quiet that Lamont's whispered calls for Sean to wake up are audible; No doubt his attempt to shield Sean's present condition from his opponent. This, ultimately, is a fruitless endeavor. Upon unflinching, having stood awaiting the worst, Weisgarber looks forward to find one of the biggest opponents he has ever faced in his career lying completely unconscious before his feet.Alecia Matthews:
Oh my god this is actually about to happen.
Kurt Burton:
Yeah I'm not even gonna lie this is a rough one...
Napoleon can barely even seem to believe it himself, freezing a bit in the moment at the precipice of actually winning a match of some consequence. He finally seems to grasp the entirety of the situation and hurries over to the fallen Sean, leaping atop his unconscious foe and demanding the official begin the count.Matthew Werner:
I don't even know what to say, guys...
Kurt Burton:
Yeah pal, you might wanna update that resume.
The official can't even seem to believe it. Still, the Hammerstein Ballroom is in stunned silence. The referee drops to the canvas and begins counting... one... two... and what most certainly would have been three, had Lamont Carter not pulled Sean's ankle out under the ring apron and thus forcing a rope break. The official is visibly angry, Napoleon is livid, the fans are a little mixed, and Lamont is mostly apologetic.Kurt Burton:
That's a good friend right there!
Alecia Matthews:
I don't know how much good that's even going to do guys. Alex Sean is still completely and utterly out cold.
The referee chastises Carter for his flagrant involvement in the match; An involvement Carter makes zero effort toward pretending did not happen. Perhaps though, a fighter's instinct kicks in for Weisgarber who, recalculating the situation as he stares at the still unconscious Sean, drags the limp body of his foe directly in the center of the ring, lands atop him with a lateral press, and hooks his leg deep in a pinfall. The official gives a quick point of the finger to Lamont, warning him not to involve himself again, then rushes to the center of the ring to make the count.Alecia Matthews:
I can't believe what I'm seeing...
Kurt Burton:
I TOLD YOU ALEX SEAN WAS A JERKBRONI! GO NAPOLEON!
The referee's hand slaps the mat once...


... It slaps the mat for a second time, the audience murmuring objections to this unspeakable outcome...


... The referee's hand comes down toward the canvas but as it is about to make contact, at an impossibly close moment to impact, Sean lifeless body is resurrected from dead to mostly-dead, flopping his arm if only so much as to aide in pushing a wheelbarrow with Andre the Giant on it pretending to be the Dread Pirate Roberts and, more practically speaking for the current context, just barely kick out of the fall eliciting an audible gasp from the fans in the Hammerstein!Matthew Werner:
Oh thank god I don't have a back-up plan... I just.. I just...
Audible sounds of Werner breathing into a paper bag.Alecia Matthews:
Well he is still in it but make no mistake; This has turned into a dog fight... somehow... that Alex Sean is on the losing end of...
Napoleon Weisgarber is aghast! He had this thing won fair and square and now, despite a pin-fall deeper than the Mariana Trench, he was unable to secure what would unquestionably be the biggest win of his career. But he is ultimately not deterred, as evident by his emphatic shaking of his head. Weisgarber instead opts to follow up with more offense. He grabs the still damn-near unconscious Sean by the head and lifts the man off the canvas; "The Monster" complying in a sort-of state of living dead. He sets Sean in place standing on wobbly legs, then creates some distance for himself. Weisgarber lifts his fist high in the air, signalling to the crowd his intent to close this one out with his trademark Superman Punch the French Connection.Kurt Burton:
I don't know why you JERKBRONIS are so grim! This isn't the collapse of an aging legend, this is the beginning of a new one! The DAWN... of the WEISGARBER!
It seems all but academic however Sean's unsteady legs have other plans, giving out beneath him and toppling him down to his knees before Napoleon can deliver his coup de gras. Weisgarber is, unquestionably, pretty annoyed at this point. He huffs, somehow in French, then lifts the undead legend back to his feet once more. Weisgarber is desperate to secure this win and in that desperation, pays just a little too little of regard to Sean's potential offense which, granted, takes only the form of the drunken shove of your least-favorite uncle at a family barbecue.Alecia Matthews:
Hey, an offensive move!
Matthew Werner:
Yeah!
Breathes into the bag.
... He's still in it!
Breathes into the bag.Perhaps entirely out of instinct, Sean seems to be aware he's got to follow up somehow. This, unfortunately, takes the form of a particularly clumsy overhand right that Weisgarber dodges so easily as to look something like Neo in the hallway scene in "The Matrix". "The Monster" put all he had into that shot, its momentum sending him stumbling uncontrollably several feet forward. By the time he turns the corner to face his opponent, he turns right in to the approaching Superman Punch known as The French Connection from Napoleon Weisgarber! The crowd, still mostly in stunned silence, gasps at the impact.Matthew Werner:
...
Werner exhales hard enough to audibly pop the paper bag.Kurt Burton:
PIN THE JERKBRONI! BECOME A STAR!
Sean barely has time to crumble to the canvas before Napoleon pounces on top of him to make the pin. The referee dives into position to count the fall... counting Sean's shoulders once...Alecia Matthews:
This really is the end of... something...
... Twice...Kurt Burton:
Frankly I'm just hoping maybe they'll re-allocate some of that MONSTER MONEY FOR THE ROCK GOD KURT BURTON BAYBAY!
... And damn near three until Sean once again drives his shoulder from the canvas! The fans stacking the seats of the Hammerstein burst into a cheer; Less of a standard pop and far more a collective sigh of relief.Matthew Werner:
Oh thank god... I can't take any more of this...
Kurt Burton:
If things don't turn around you're gonna be TAKING DRIVE THROUGH ORDERS WIENER! Ha HA!
Weisgarber is in complete disbelief. He has hit Sean with every credible attack he can think of. He shakes his head, absolutely hysterical at the present situation. After a few moments of this, the answer becomes clear; Use some stupid sh**.Alecia Matthews:
Napoleon's getting a real "about to significantly over-reach" look in his eyes.
Kurt Burton:
Speak for yourself!
Alecia Matthews:
Well I do but go on...
Kurt Burton:
HE'S GOT THIS! ALEX SEAN IS DONE FOR BAYBAY!
Napoleon scoops the still wobbly Sean off of the canvas and promptly stuffs his head punched between his two thighs. He takes a moment to gesture to the crowd, rotating his fingers in a circle in front of him indicating he's looking to put Sean away with his front flip piledriver the French Destroyer. "The Count" nods confidently before hooking his hands around the waist of Alex Sean. He begins to bounce his heels, gathering just enough momentum for the maneuver. A couple of heel hops later, Weisgarber propels himself off of the canvas in a front flip motion. Unfortunately, Alex Sean's head and upper body do not come with him; Slipping out of the grasp of Weisgarber's two thighs leading to "The Don of the Hexagon" to mostly just deliver an unsuccessful sunset flip!Alecia Matthews:
He lost his head!
Kurt Burton:
WHO!? QUASIMODO!?
Alecia Matthews:
Well... yes... but no! Sean's head slipped out of Weisgarber's thighs!
Weisgarber lands on his back with a thud as surprised as anyone of the outcome. "The Parisian Parasite" tries to regroup, aiming to transition the maneuver into a straight-forward Sunset Flip. Napoleon flails his legs, attempting to hook Sean by the armpits and drag him backward for the fall, but something deep in Sean's subconscious seems to stir to life, transmitting the simple message of hooking Weisgarber's heels and dropping to his own knees. The maneuver manages to reverse the sunset flip into a cradle of its own, prompting the official to drop to the canvas and begin making the count!Matthew Werner:
OH MY GOD PLEASE LET THIS HAPPEN!
The crowd is just as excited for Sean, predominantly for avoiding the sheer pitiable reality a loss to Napoleon Weisgarber would actually represent for the legendary superstar. Alas, Sean is spared this fate as the official counts a clear three and thus securing the victory for Alex Sean!Kurt Burton:
HA! I KNEW IT! I KNEW HE'D WIN!
Alecia Matthews:
...
Audibly sighing in relief.
... Well that was... bracing...
Napoleon Weisgarber immediately shoves Sean off of his head. He pops up to a seated position on the canvas, pointing with a pained look in his eyes to his inner thighs, repeatedly shouting "My groins have failed me!".Kurt Burton:
THAT'S WHAT CIALIS IS FOR, BAYBAY!
Alecia Matthews:
... Yeah let's um... check the replay...
Upon closer inspection of the replay, we see, as Napoleon leaps upward, the pinch of his thighs releasing just enough to coalesce with Sean's slick forehead to lead to Weisgarber losing his grasp on Sean's head entirely.Matthew Werner:
Huh... So it kind of... was Sean's repeated leg kicks that... secured the win...
Alecia Matthews:
Right... and also the clearly poor conditioning he came into the match with...
Kurt Burton:
Except of course the fact that would have lost had Lamont Carter not directly interfered in the match.
Alecia Matthews:
Well yeah there's that.
Matthew Werner:
Yeah...
Kurt Burton:
Let's see a replay of that, JERKBRONIS!
And we do, in fact, see a replay of that. Just in time for the awakening Alex Sean to see in full high def on the modestly-sized tron on the stage that he owes even this modest victory to the interference of Lamont Carter. "Monster" by Kanye West breaks out over the PA system.Daehyun Moon:
Heeere is your wiiinnneeerrr....
Sean's eyes are transfixed as he watches the screen, watching the clip loop over and over. First he slips off the pad, colliding neck-first with the top cable...Daehyun Moon:
Aaaaaaaalllleeeeeeeeeexxxxxx....
... Then he falls lifelessly to the canvas. Moments later, Napoleon Weisgarber leaps atop his defenseless body.Daehyun Moon:
Seeeeeeeeeeeeaaaaaaaaaaaaaannnnnnnnnnnnnnnn!
... And then, only due to Lamont Carter's involvement, he is spared defeat. Alex is not happy, staring up at Lamont with eyes that speak a language they two only seem to speak. Still, though Carter is emphatic in his apologetics, Sean sits, still mostly motionless, a winner of this match...Alecia Matthews:
...
Sigh
... Let's uh... cut to break, okay?
... Looking utterly defeated.
---