Post by on Jul 24, 2006 17:13:13 GMT -5
Well I got back from the San Diego Comic Convention late last night.
Toy Biz's TNA stuff was phenominal. I didn't realize Jakks even had a display! The con was huge and soooo crowded, hundreds of thousands of people attended over the course of the weekend.
However, I did find a great little booth with an older Japanese gentleman selling various import products, along with some really reasonable priced CharaPro wrestling items!
I picked up the following, all MOC:
Great Muta - new darth maul version $20
Jushin Lyger - caped $20
Ultimo Dragon - Blue metalic/sparkle $20
Original Tiger Mask - the latest version of Satoru Sayama with 2 masks $15
Satoshi Kojima - holding mask up to his face $15
and
Hayabusa - newer short haired brown/bronze gear $20!
I asked for this guys business name and card, but he told me he didn't own a shop, he's just a private dealer that does the Con every year! I'll have to track him down next year.
::Update!:: 7/25/o6 Pictures Added!
Here's some pics of the haul, plus a few shots of others from my collection...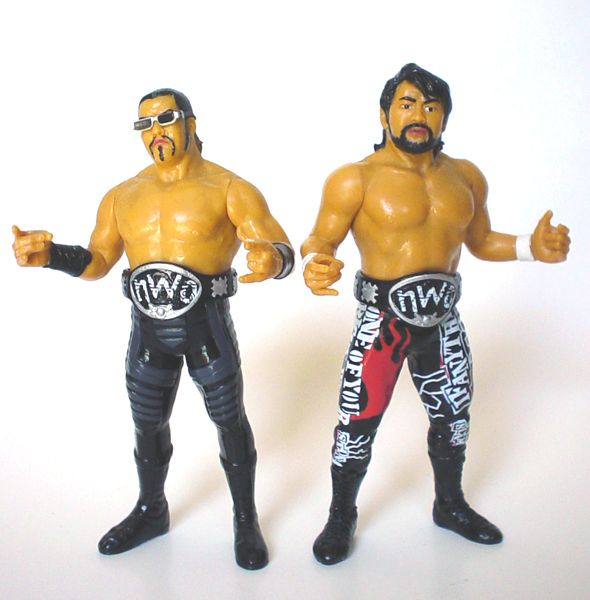 Keiji Mutoh and Masa Chono nWo Two Pack.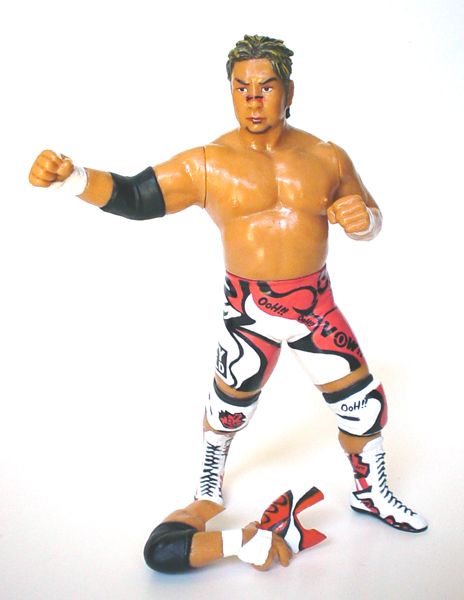 Satoshi Kojima, the man.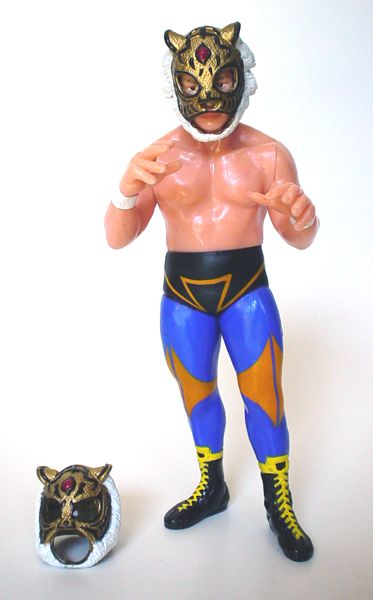 The first Tiger Mask.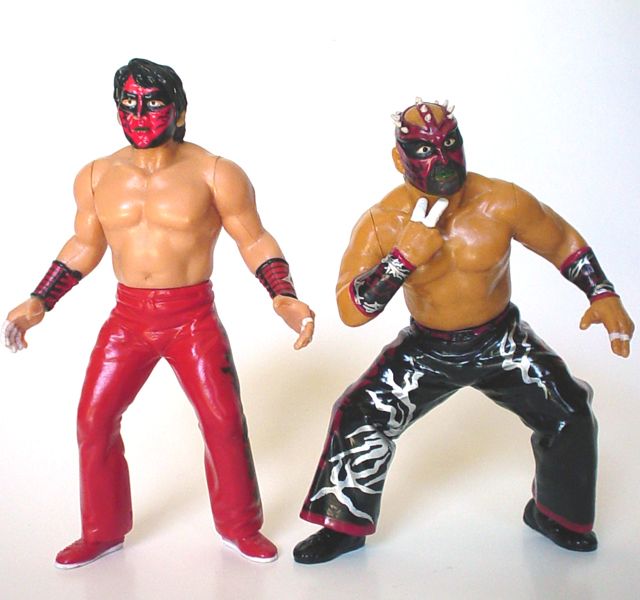 Old School Great Muta and New School Great Muta.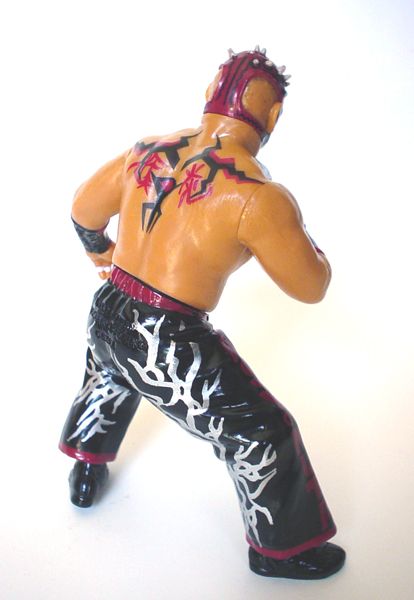 Back detail on New Great Muta.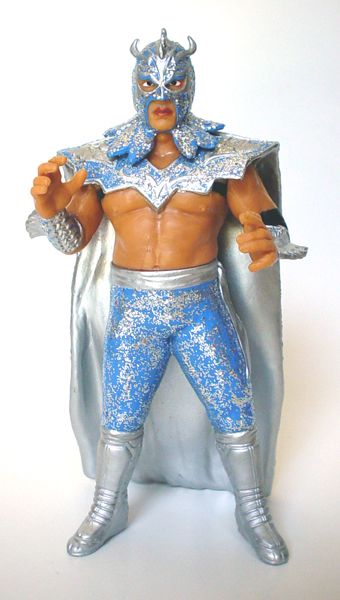 Ultimo Dragon.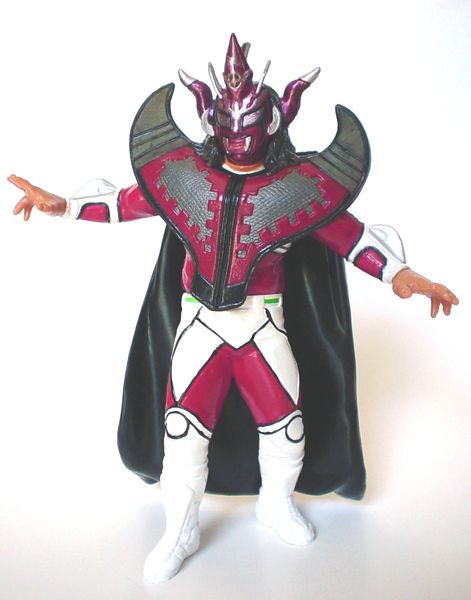 Jushin "Thunder" Lyger with cape attached...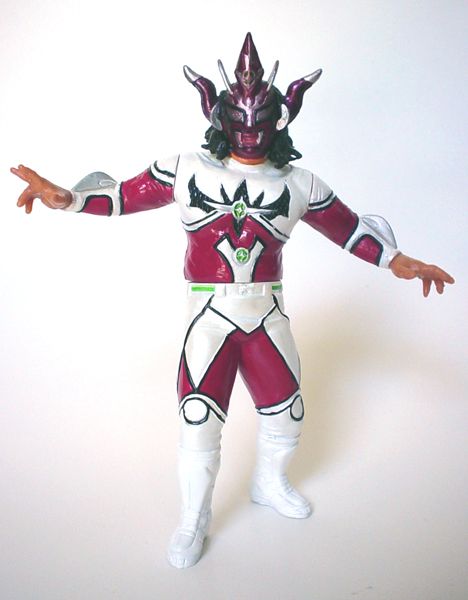 ...and without.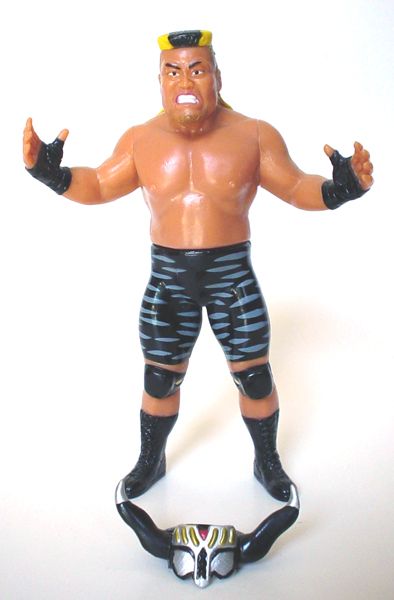 Tenzan.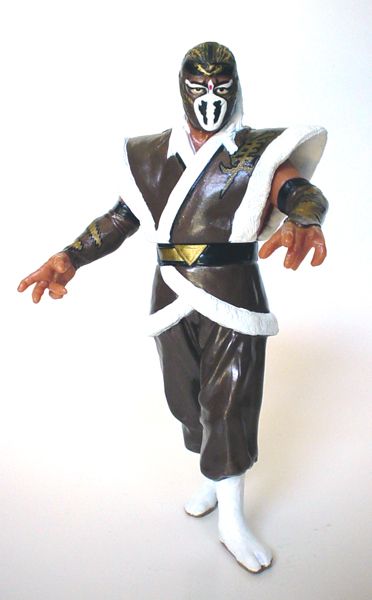 and Hayabusa in entrance gear.