Post by ♪★❤ MESH ❤★♪ on May 14, 2018 20:17:39 GMT -5
Together, WE Made It.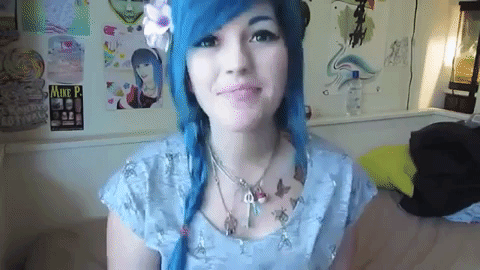 Hey guys, it's Mesh! So, I was going to post this yesterday, but I was out spending time with my mom for Mother's Day and by the time we came back it was late and I was exhausted. It was fun though! First, we went out for breakfast and then we went to an art museum and we finished the day by going bird-watching in the mountains! It's something we do every year together. I love it!
I talk to my mom all the time, but she sent me this really cute text the other day and I wanted to share it with all of you. Now, my mom isn't the biggest wrestling fan, but she's always been supportive of me which always meant a lot. When I was little, she saw that I was really getting into dancing, so she signed me up for dance class when I was…five years old?
She pauses to think, just to make sure she's correct

Yup, five years old! She knew that I was a big wrestling fan, so she let me go to wrestling school, despite how much she would worry about me getting hurt. I remember one time, I pulled a muscle in my leg where I could barely walk, and she almost cried.
I went to my first rave when I was fifteen, even though she knew I was going to be out all night with my friends, but she still drove me to the venue.
You know, looking back – I was a terrible daughter! No normal child should cause that much stress to their parents! I love you, mom!
Mesh makes a heart with her hands and smiles

But yeah, she sent me a text to wish me good luck. The WFWF is promoting the upcoming show; called End Time by the way, like crazy and I told her about it Friday afternoon. Not going to fangirl but…
She takes a deep, deep breath

It's happening at MADISON SQUARE FREAKIN' GARDEN! It's one of those places that you always hear about. That's where many, if not every single famous wrestler that's ever existed once wrestled. Many of my musical heroes also performed there. It has, like an aura about it. It's like Disneyland in a way – a magical place!

There's something that gets ingrained in you as a wrestler about MADISON SQUARE FREAKIN' GARDEN: Once you get the chance to wrestle there – that's when you've made it. There's this old wrestling saying that I would hear a lot when I first started, "If you can get over in New York, you can get over anywhere" so basically… the world will be watching. NO PRESSURE THERE WHATSOEVER. NONE AT ALL.
Mesh laughs with a confused look on her face

I was going to say something, but I lost my train of thought…
She frowns and pauses; trying to remember what she was going to talk about

Oh! My mom's text! It's so cute and adorable and yeah, I wanted to share it with you guys.
Isn't she wonderful! She's the best! Just for the record, mama – together WE made it.
No matter what happens to this upcoming show, called End Time again, I will be able to tell everyone I know that I wrestled at MADISON SQUARE FREAKIN' GARDEN. I mean, of course I want to win but what if the guy I'm facing wants to win more, you know? I know the guy I'm wrestling is making his debut and that his name is "Needles" but other than that he's kinda mysterious. That's pretty cool but it's also terrifying. I just picture like this guy with a mohawk and a leather jacket. Probably wears all black clothes. And a goatee. Ehh, no. Wait...

Mesh stares awkwardly into the camera just imagining what "Needles" could possibly look like
Definitely a goatee. Probably has tattoos as well.

Mesh gets a serious tone in her voice


I wonder how he's feeling about debuting at MADISON SQUARE FREAKIN' GARDEN? I wonder what he's doing to prepare for that moment? This is his opportunity to come to New York and "throw open the doors" as they say but at this point, every win counts for the both of us! After everything I told you guys about my mom, I can't let her down. I can't let all you lovely people down. I can't let myself down. I know I give off this vibe like no matter what happens, I'm going to be happy but I also want to be the very best wrestler that I can be. I want my fellow wrestlers to look at me and say, "Mesh can go".

She nods her head, pretty much signaling that she's run out of stuff to talk about

I feel like I'm just rambling at this point so I'm going to go now but I'll see you all of you at the show at MADISON SQUARE FREAKIN' GARDEN THAT'S CALLED END TIME. Again. Byeeeee!

She blows a kiss to the camera and ends the recording