Post by Hazarrd on May 14, 2020 8:14:08 GMT -5
Revelation 6:9-11
9 And when he had opened the fifth seal, I saw under the altar the souls of them that were slain for the word of God, and for the testimony which they held:
10 And they cried with a loud voice, saying, How long, O Lord, holy and true, dost thou not judge and avenge our blood on them that dwell on the earth?
11 And white robes were given unto every one of them; and it was said unto them, that they should rest yet for a little season, until their fellow servants also and their brethren, that should be killed as they [were], should be fulfilled.
---------------------------------------
TWO WEEKS AFTER SURVIVAL OF THE FITTEST
---------------------------------------
Marshall Manor
1:17pm
April 12th, 2020
"Oh Jesus...I hope he answers...I can't go back to Ms. Slater without talking to him..."

Bart...shivering because he is standing out in the wind, is hoping to get he door swings open, and Bart begins to talk.
"Hello Mr Mar-"

But he stops when he realises he isn't speaking to The Father...but his seven foot, three hundred-sixty pound brother...'The Judge'.

"Umm...uhh...M-Mr...c-can yo-I...can I come in?"

The Judge just stares a hole through Bart, who is clearly fearing for his life.

"Umm...I-I know tha-that he may...may be living here?"
The Judge grunts loudly.

"Ooooooookay...l-look Mr...I...I was sent here to deliver this..."

Bart holds up a folder with "For: Luke Marshall" written on the front of it.

"...th-this folder to Mr Marshall...and umm...I uhh...need this to reach his hands...ca-can I come in and give this to him?"
The Judge says nothing, just staring at Bart.

"O-okay...I'll uhh...I'll just give it to you then...please ca-can you make sure he get's this?"

Bart hands The Judge the folder, which he looks at, confused, but grabs it from barts hand and sniffs it. Bart quickly backs up and gets into his car again, driving away. The Judge walks back inside, slamming the door shut behind him, he walks into a darkened room and grunts, holding the folder out.

"Thank you...dear brother..."

The Father steps out of the darkness, placing a hand on the shoulder of his younger brother.

"But I cannot open that folder...for our brothers betrayal has still...it has put me in a place that I never thought I would be...I feel...lost. I am not ready to know who my opponent will be...for he will have the upper hand against me."
"..."
"...I know brother...I know..."

Luke looks at the folder one more time, before throwing it into his chair and walking off, The Judge standing there...looking confused at the folder in the chair...unsure of whats just happened to his family...and what to do.
---------------------------------------
THE FIFTH SEAL
---------------------------------------
May God have mercy on your soul...
Marshall Manor
May 11th, 2020
9:27 pm

"...Unhhhh, yeeeeeahh, what…what….what
...I like to call this freestyle, Father Never Loved Me….check it…."

"What is it with this man...he is so...strange."

Abigail, despite her previous words, continues to watch the video clip.
"This match I had to inherit, Hardly a marquee, no merit. Luke's personality, I'll bear it
, But his leg's perforated, I'll tear it..."
"This...this is what qualifies for music to people? I gotta say I am-"
"Disappointed."
"Brother! I...I was just..."
"It is okay Abigail...it is okay."

The Father looks at the laptop, watching Trey Carters video.
"...I am very confused as to why he is trying to disrespect me...do you know why he is doing so?"
"Currently, I think he is trying to make a name for himself."
"I do not understand it...for I believe that people like this...that are users of substances to make themselves feel better...they are weak...and the weak are the ones that we must save...but first. I must cleanse our family...I must...I must at least attempt to save our brother..."
"I understand brother..."

Abigail pauses the video then gets out of her seat, giving her older brother a hug.
"...Anyways...I should head to bed...we have a big day ahead of us tomorrow."
"Indeed we do...goodnight sister."

Luke kisses the top of her head, Abigail skips off to her room, leaving the laptop behind, Luke looks over at it and sits down in the desk chair, opens the laptop...and presses play.
"...Bomb his ass like a terrorist, Break his wrists, now he can't carry s***, DDT, his egos constantly taking hits, Kick him in the nuts, now "Father" can't have kids..."

"I must say...Abigail is right. Is this really what the sheep out there are calling 'music'?"

"...One hundred ninety three pounds, glorified cruiserweight, Nobody's gambling on you winning, you look horrified to walk the plank, 'God's dyin breath', I'll beat you with your own finisher, With God's dying breath, his advice to me was 'Finish Her!', Cuz...umm...you're a girl! Word!"

"How...interesting...I wonder what must be going on inside of his mind for him to try and come after me the way he is doing now. He must have a dark past..."

The Father continues to watch the video into the night. Watching it over and over to see if there is any weaknesses in Trey Carters mind.
--------------------------------------------------
Marshall Manor
May 12th, 2020
6:53 am
Luke suddenly jolts awake in a cold sweat, he quickly gets out of his bed, puts on his clothes and goes to find the rest of his family to tell them of what had just happened to him. He finds Abigail in the study, and The Judge just wandering around the manor, eventually finding his way to The Father and Abigail.
"My family...I had a vision last night..."
"What do you mean 'vision'? Is it like the stuff you talk about when you preach to our family?"
"I mean...our lord came to me last night...he has...foretold me of Brandons plan to try and take our family down...we cannot trust him anymore."
"But...but you said...you said that you were going to try and save him..."
"I was...until our lord showed me that my efforts are not worth the pain it will cause us..."
"...But...he is our family..."

Abigail hangs her head, The Judge just looks at her, unsure of what feelings actually are.
"...I know he is, sister...I know...but our lord has told me that he is dangerous. He cannot be trusted, for he has a plan to take us all down...and we already know that he has spoken to Destroyer...a man who looks to destroy what we have built here."
"But what are we to do? What about what we had originally planned for today?"
"I am afraid that I am going to stay in WFWF for a little while longer yet. I must...for it is our lords plan."
"O...okay...I just cannot see you get anymore hurt than you already have. Your last match had me worried."

Luke walks over to his sister, placing a hand on her shoulder.
"I know...but I had already known of that outcome before that match...and now..."

He looks at the table , where the folder that Bart had given The Judge is at.
"...we must face our next obstacle as a family..."

He walks around to the other side of the table and opens the folder, sliding the match card out and holding it in his hands.
"...Who is it? Who is our next obstacle?"
" He is...Trey Carter."

-----------------------------------------
Marshall Compound
Somewhere just outside Great Falls, Montana.
May 13th, 11:21 pm
Whispers fall across the crowd of people, who have gathered before this podium, in front of a wooden structure that they can't quite make out what it is.
"My Family...welcome...today is a very special day...for today Our Father...My Brother...he is revealing to us the next steps of our plan!"

The crowd erupts in cheers and out from behind Abigail, A bloodied father emerges, wearing the skin of a Wolf.
"My children...my family..."

Suddenly, a hush falls over the crowd as he begins to speak, The Judge at his side holding what appears to be a bloodied axe.
"Amongst us was a snake...a snake in Wolfs clothing...who was a dangerous man...a man who I thought I could save..."

The Father bows his head for a moment...almost breaking...but he stays strong.
"...but it was not to be. For he was only here for one thing and one thing only...he was here to brake us from the inside...he was after each and every one of you. MY family...he was here to try and turn you against me...tonight...tonight we fix that."

The Father takes the wolf skin off of his back, holding it high above his head, before throwing it onto the statue and signalling to Abigail, who shines a light at the wooden statue...revealing it to be in the shape of a wolf.
"My broth-...Brandon...he is no longer a part of our family, he made that abundantly clear to us...that he wishes to not be a part of what we have here. I wish it were different...but we cannot allow him to try to destroy what we have here...for it is his plan."

Luke looks up at the heavens, then back at his family, then the people that have gathered before him.
"Brandon...he is no longer welcome here...anyone who sees him must immediately sound the alarm we have at the compound...for he is now considered the enemy to us. There is no way to cleanse him of his past...or his present...tonight marks the last night we consider him part of our family..."

Out of his back pocket, Luke pulls a photo out, what appears to be him and a younger Brandon...happy, smiling...possibly laughing...but we will never know. For after a few seconds, Luke grabs a lighter out from his other pocket, and sets the photo alight, before throwing it onto the wooden statue of a wolf.
"T't fers yi time't...brandon...cn gohluyng rise again...ca gnk cn gohluyng meet...nge nyurb gohluyng fut t't fers."

Speaking in tongues, he watches the statue go up in flames, the people behind him cheering, celebrating this exile from the family. Luke turns back to face his family...and simply raises his arms which causes them to cheer even louder...his brother and sister at either side...Luke smiles as he looks out at his new family...the one he trusts with his life.
"NOW! For the matters at hand...I have an upcoming match...against one Trey Carter. Who believes himself to be of a higher power than even I...which is not true even in the slightest..."

As he speaks, the cheers die down...the crowd falling silent as he speaks once more.
"...Trey Carter is a troubled man...he went into hiding for years...only to recently resurface recently...he has taken to his new show to try and talk his way to victory..."

Abigail plays some of the audio from Carters talk show.

"One such wrestling fake is "The Father Luke Marshall". Yes you heard me right, that is his actual name. "Luke". Where is the intrigue in that name? You want to garner attention from the masses the second your name leaves the ring announcer's lips....and his name sure as hell doesn't do that. Luke? When you have a pansy first name, you hide that s**t!"
"But he is misguided in his efforts...for he is a broken man...Carter was harassed out of the wrestling game...he could not hang. He comes back with this new show and...what does he call this show again?"
"He calls it...'Eccentric Talk'."
"For on his first episode of Eccentric talk, he tries to hide his sorrows behind all of his 'charm'...he tries to hide behind his 'charisma'...but what he fails to realise is that I am like no man in the WFWF...I am The Father...I am your father...and come this upcoming event...I will make sure that Trey Carter realises his mistakes...and that I am no man he should poke fun of."

The Father gets off of the Stage, followed closely behind by Abigail and The Judge as the crowd cheers them on, the Wolf still burning in the background. The crowd slowly dissipate, leaving the Wolf statue to burn out.
-----------------------------------
Day of Luke Marshall vs Trey Carter
"Family...family is more important than we will ever know."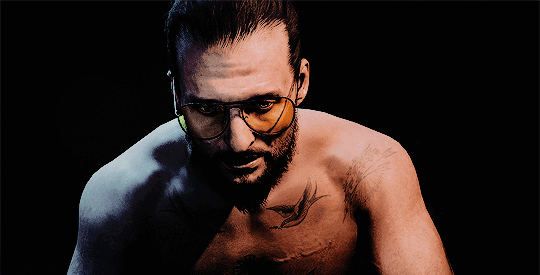 "What you are failing to realise Trey...is that simple fact of life. Family is the most important thing we can ever have...you traded all of that for this...this persona you portray on camera...you portray yourself as this man with millions upon millions...you portray yourself as this man who is 'Perfect"...you are broken...not perfect."

"1 Abigail 4:1

Beloved, do not believe every spirit, but test the spirits to see whether they are from God, for many false prophets have gone out into the world."

"Carter...you are one of those aforementioned false prophets...you are not worthy of what you speak of."

"1 Abigail 1:8
Thou who claim to be perfect, are the exact opposite."

"You claim to be perfect...you are not."

"Marshall 3:10
As it is written: "There is only one man with whom I trust to spread my message, he shall be my messenger."


"I have been told things that you could only imagine hearing. I have heard the voice of god and he has told me to spread the word...and from what he tells me...you are not worthy...you never have been...you never will be."

"This one is my favorite...
Carter 1:6
Those who flaunt that they are holier than thou; are just but a little boy who is lost, who is scared,who is alone"

"You are not perfect Carter...you are just that. A little boy...lost...scared...alone. Come light Up the Sky...I will spread my message through our match...I will try to cleanse you of your ways...and you will only then realise that you are not worthy...and you will tell me every sin you have ever done...no matter how small it may be...for that is my purpose...I must cleanse those in need of it...I must protect my family from people like yourself...I must be strong...for them. I will see you soon Carter...as my final words to you...I have but one thing to say to you..."

"May god have mercy on your soul."

Luke gets up and leaves the room, slamming the door shut behind him as the feed gets cut off.
------------------------------------------------
Central Motel
Great Falls, Montana
May 14th, 2020
6:56 am
"...I hope they have a vacancy. This is the only place that looks open."

Brandon looks at the lit up sign, then around at the rest, which appear to be turned off. He heads towards the doors that lead to the front desk, the doors slide open and an elderly man walks towards him.
"Hey there pal, can I interest you in a room?"
"Yea...yeah. Just the one."
"Splendid, now let me see what we have available here today."

Brandon looks around as the man taps away on his keyboard.
"Yep, we have a one bedroom available. Now how long will you be looking to stay with us?"
"Well...how long is it available for?"
"As long as you're paying for it..."

The man chuckles to himself, Brandon gives a slight smirk.
"Of course, right...so, how much is it a night?
"It'll run you about seventy bucks a night, is that alright with you?"
"Yeah, that'll do nicely, Ill be staying for as long as this will allow me to..."

He lifts one of his bags up, placing it on the counter and opens it, showing that its filled to the brim with cash.
"Yowzers...well...normally I don't do cash bookings on the spot, but because you have been not at all fussy, I will show you the way to your room."
"Lead the way."

He follows the man, who is talking about something to do with the previous tenant who stayed in this room. Brandon is only half listening, he looks around at other rooms, the light in the sky, then back towards the way he came, where The Father is...where all of the people are.
"...so you can only imagine the mess that was left for me to clean up, can'tcha?"
"Yeah...yeah I can."
"Well, this is it. Hope it'll do you nicely for the time you're here."
"I think it'll do me alright."
"Now, you can get a wakeup call, will you be wanting that?"

"Nah...thank you though. I should be alright."
"Alright then, now all the stuff you have at normal motels are available to you, room service, yada yada yada. You've probably heard this all before. If you need anything you know where to find me."

Brandon gives a wave as the elderly man walks back off to his office, he then gets himself situated in his new room, placing a picture of his mother by the bed, then just sits on the edge of the bed.
Placing his head in his hands.
"Jesus Christ Ma, what the f*ck is wrong with Luke? I mean, its one thing to change his name from John to Luke, its a whole different bag of fish for him to just go out and brainwash all these...these innocent people...what do I do."
"You must do what he told you to do..."

Brandon quickly turns his head towards the door, where his mothers apparition is standing.
"Ohhhh no no, I am not going to listen to one of your mind games again, last time you were here I was transported back to when I knocked Dad out...the last time I saw him...before he...well..."
"You must listen to me Brandon...you have already been told what you must do..."
"I know I have...its just...He is my brother..."

"You are conflicted...I understand that...but what you do not understand is that he must be stopped...for he is on a collision course with something that will...will kill him. You must stop him...unless you want to lose him entirely."

"God Ma..I don't know...I just...What he said is still burnt into my head..."

"But what Destroyer said is a direct opposite to what John has said to you...he has to be stopped. What is so hard to understand about that?"

"That he is my brother! What else can i do? I can't even go talk to him anymore! He will just try to force me into staying at the manor again! I can't...as much as it pains me to say it...I can't...I don't know what to do anymore Ma..."
"You must strike at the heart of your brother...you must do what Destroyer has told you to do."

Brandon...now realising what he must do...looks directly into his mothers eyes...before saying.
"...I must burn it down..."