Post by King Richius on May 10, 2021 21:32:41 GMT -5
Living the Dream
A Jacque Le Douche RP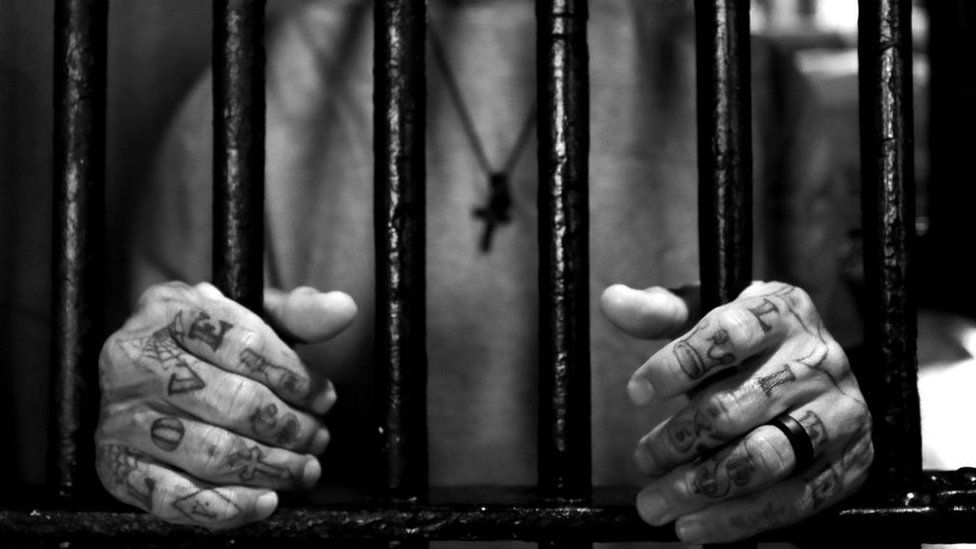 Ding Dong
Jacque stumbles across the living room of his tiny studio apartment, doing his best not to trip over his own two feet as he pulls his jeans up. The pounding in his head is made all the worse by the incessant ringing of the doorbell. The snoring sounds of Sonya, the hooker who couldn't be bothered to get the f*** out after they finished the previous night, adds to his increasingly bad mood.
In a loud, deep voice he bellows in the general direction of the door.
Hold your f***ing horses. I'll be there when I get there.
This was shaping up to be yet another stellar day in the life of Jacque Le Douche.
Ding Dong
Jacque slides a chain through the belt loops of his jeans, latching the two ends together with a rusty padlock; the key dangling from a shoelace tied around his wrist. He pulls back the curtains of the one window in his apartment and the light of a new day, even one already more than half over, helps to clear the cobwebs in his head. It only adds focus to his increasing frustration with whoever it was that felt the need to abuse his doorbell and by proxy his aching head.
Still, he refuses to rush in any way to accommodate his unexpected and uninvited guest. They came to see him, not the other way round. They can wait until Jacque is ready to share the pleasure of his company.
Ding Dong
Jacque still shows no signs of caring as he pulls a pair of motorcycle boots over his bare feet. He grumbles to himself as he pulls a stained Motorhead t-shirt over his head. He better have won the f***ing lottery and the person at the door has his check in hand.
Ding Dong
He runs his hands through his mussed mohawk, the attempt at straightening it out failing utterly. Finally feeling as ready as he will ever be to greet the world and the annoying person leaning on his doorbell, he strides to the door and opens it.
He is greeted by black go go boots, red fishnets, black leather mini skirt, fluffy pink sweater, and long platinum blonde hair - a wig from the looks of it but at least a good one, not one of those cheap and garish pieces of crap. His visitor is a real looker, which adds to his regret in choice of company the previous night.
That is until he recognizes the face and instinctively reacts in a way that is the closest thing to joy he will ever show.
FISHBUTT!
Fishbutt, AKA Rodney Jackson, a fellow ex-con he shared a cell with for 5 years in the Emerson Penitentiary. A welcome face in a world full of people that usually greeted Jacque with scowls barely hiding their fear and scorn. His head instantly feels better.
His mood is lifted by the smiling face of his former cellmate, a man who became his brother, part-time lover, and most importantly confidante who helped keep him sane during their shared incarceration.
Unless Jacque slept for three years after doing the deed with Sonya, Rodney must be out on parole. Good for him. The parole boards just laughed whenever Jack Buford sat before them, doing his best to present himself as fully reformed and ready to contribute to the society that wrongfully imprisoned him for what was essentially an accident committed by a troubled sixteen year old kid. The parole boards never saw it his way so it was back to his cell for another year of waiting.
Goddammit Jack. First time you see me on the outside and you have to bring up that old chestnut.
Sorry, it just came out. How are you Rodney?
Jacque steps aside so Rodney can enter the apartment, which is a generous description at best. More like a large walk in closet with a kitchen and bathroom attached. The bedroom isn't even a separate room, just a section of the main room separated from the rest by a dirty sheet hung from the low ceiling with duct tape. There's barely room for the couch, coffee table, and TV stand.
Jacque sees the look of disapproval on Rodney's face.
Be it ever so humble, its f***ing home… and for all its lack of charm it sure beats the hell out of a eight by eight at Em.
True dat. It's just that I expected… Rodney pauses, almost afraid to say what is actually on his mind as Jack probably won't like it. …more from a rising WFWF superstar.
The usually angry and short tempered crimson giant simply shrugs and says matter of factly:
I haven't gotten a paycheck from them yet. Dachs was a pro bono job to make sure Frankie knew we were even.
Rodney saunters over to the couch, takes one look at it and opts to grab a stool from the kitchen to sit on instead, but only after he wipes it down with a paper towel first. He crosses his legs demurely. Wouldn't do to have anybody getting a free peak up his skirt.
While Rodney makes himself at home, Jacque brushes his teeth over the kitchen sink, washing the taste of Sonya out of his mouth. She got her job done but just barely. Jacque wished he could do better but beggars can't be choosers.
He talks to Rodney from the kitchen, the short distance and his deep voice making him as easy to be heard as if he was right next to Rodney.
So you know I'm going to ask and I'm sure you already have your answer prepared. Why are you dressed like that? Back inside it was a matter of survival but out here… you don't have to do it anymore.
It
being the cross dressing thing Rodney had going on. And if Jacque was being honest, he was doing it well. If not for a five o'clock shadow and penis Rodney would make one hell of a woman.
It struck Jacque as odd that Rodney was continuing to dress like a woman now that he was a free man. While inside, Rodney had never expressed any great love of dressing up for the boys but it was something he had to do just to survive.
Standing five foot six (without the four inch heels) and weighing all of a hundred pounds soaking wet, Rodney didn't have too many options. Every inmate had to find their own path to survival in Em and being the "prettiest girl on the block" was Rodney's path.
For Jack Buford, it was simple. As a six foot seven massive man with a talent for making grown men cry, his path was to beat the hell out of the biggest baddest mofos in the block until he was top dog. It took some time and he suffered his fair share of beatings, stabbings, and even a shooting from a guard on the payroll of the old pod boss but eventually he made it to the top of the food chain.
Jack and Rodney's paths collided when they found themselves thrown into a cell together. They quickly became good friends, a rare find amongst the scum of Em. Jacque doubted he would have survived his time in prison without the company of Rodney for five of those years.
During those years, Jack protected Rodney from the other inmates so that he no longer had to service anyone who ordered him to lift his skirt and spread his cheeks. Rodney maintained his "number one girl" image even though Jack never showed much interest. Oh sure, there were a few nights of fun but anybody who spends that many years behind bars is going to want some and for Jack, Rodney was the best option. For the most part they were just good friends who helped each other get through the tedious day in day out grind.
Jacque shakes his head, snapping himself out of his memories before they dragged him down and ruined his mood.
Well Jackie, first thing you should know is I go by Romi now. I left Rodney back in Emerson. See, I never told anybody, not even you, the truth. Sure, I was forced to wear dresses and make up at first but it didn't take long for me to realize I liked it. It felt… natural. I couldn't tell anybody, not even you, because that would have put a huge target on my head… and my @$$ if you know what I mean.
Jacque doesn't have to think long or hard to know exactly what Rodney… err… Romi was afraid of. It was actually beneficial to both Rodney and Jack that it appeared Jack was forcing Rodney to dress up and service him. It gave credence to Jack's image as pod boss when in truth all he wanted was to be left alone to serve his time.
Romi fidgets a little on the stool, looking pensively at Jacque trying to judge his reaction.
It doesn't bother you, does it? I'm still the same guy you used to shoot the s*** with. Its just now that I'm free… I'm free to be me.
Jacque shows no hesitation in replying. He rarely does. Jacque is a speak before thinking kind of guy, a trait that gets him into trouble more often than not. Something he is well aware of yet has no plans to change. He is the man society made him. Let society be the one to change.
Hell no, it doesn't bother me. I was just asking. Thought maybe someone from back inside was still hassling you on the outside. But if this is what you want Rod… oops… Romi, then more power to you.
Romi smiles, genuine relief that his old friend isn't one of the judgmental bastards who make his choice of lifestyle more difficult than it ever should be.
They are interrupted by a female figure coming out from behind the sheet that separated the "bed room" from the "living room". It only takes one quick glance from Romi to figure it out: hooker rushing to get out before her john decides he wants seconds.
Jacque all but confirms it when he shrugs guiltily… not guilt over screwing a hooker but guilt over having his best friend see the kind of low rent piece of @$$ he had settled on.
Sorry, need a second to take care of some business.
Jacque winks at Romi, then gets up off the couch and digs into his pockets as he walks to the door. Jacque and Sonya meet at the door. The hooker takes a long look at Romi, then smirks at Jacque.
So that's how you really like it. Explains a lot.
Jacque's voice becomes a deep rumble and his hand balls up into fists. Ever quick to anger, the hooker doesn't seem to know how close she is to a black eye, fat lip, or worse.
Romi is not here for that, not that its any of your business. But you really shouldn't judge because he could teach you a few things so you wouldn't f*** like a dead fish.
The hooker tries to slap Jacque but he catches her arm by the wrist, then slaps a wad of crumpled bills into her hand and not so gently directs her out the door.
There's an extra twenty there, not that you deserve a tip. Use it to clean yourself up. You look like a cheap whore. Oh right, you are a cheap whore.
Jacque slams the door before she can respond. He turns back to Romi, all smiles again as any signs of his anger have disappeared as quickly as they appeared.
Jesus Jack. Little hard on her weren't you?
Jacque shrugs. No way is he going to apologize for stating the obvious.
You didn't have to pay her for the worst sex of the century. If you're going to get paid to get laid, at least try to look like you're enjoying it. Have some pride in your work.
Romi lets out a hearty laugh.
Life advice from a certified a-hole. You should get some bumper stickers or t-shirts printed up.
Jacque shrugs yet again, his favorite gesture of the evening it seems.
Might have to if this WFWF gig doesn't work out.
Romi's interest immediately perks up at the mention of the WFWF. He uncrosses and recrosses legs in a manner reminiscent of Sharon Stone in that movie nobody remembers anything else about, places his hands on his knees and leans forward.
That's why I'm here. I have to know how someone barely a year out of prison ends up wrestling for the biggest promotion in the world.
Jacque shrugs (yes, yet again). To all outward appearances he is just relaxing with an old friend but in reality he is wondering what is his old friend up to. Is he really here to shoot the s*** as they did so often in their cell or does he want something?
Paranoia and mistrust, two more personality traits of his that Jacque blames on a society that would imprison an innocent kid. He can't even relax and enjoy the company of his best friend.
But this is Rodney… Romi… Surely he was the one person Jacque could trust implicitly? Jacque certainly hopes so, so he puts on his happy face.
Then his stomach rumbles loudly, causing Romi to laugh.
Long story. Let me grab something from the kitchen before I tell it.
Jacque goes to the kitchen. He quickly returns with two slices of pizza dripping grease onto paper towels in one hand and two beers in the other. He puts them on the coffee table between him and Romi.
Sorry, the pizza is cold and the beer is warm but that's the best I've got for now.
Romi seems unfazed, taking a huge bite of the cold pizza and washing it down with a huge swig of warm beer.
You never appreciate the good things in life, like cold pizza and warm beer, until you spend a few years without. Am I right?
Jacque chuckles and nods his head in agreement, leans back in the couch and starts in on his pizza and beer. He chews and drinks slowly, mulling over how to start telling the story of how ex-con Jack Buford became WFWF superstar Jacque Le Douche.
Romi gets impatient.
Stop stalling. This has to be a very interesting story and I would very much like to hear it.
Okay… okay… Here goes. As you can probably guess it wasn't easy making the transition after my release. The ex-con label is a real bitch.
Romi nods in agreement, a look of sadness passing briefly over his face. His own transition must have been particularly difficult. Ex-con is a tough label to have. Cross dressing ex-con? Talk about having the deck stacked against you.
So anyway, I got out after 2476 days in Emerson, time served in full. No family, no friends, no hope. The first month or two sucked donkey dick. I tried but the only places that would hire me were titty bars in need of a big bad bouncer… cheap seedy disgusting titty bars no self respecting man would go to and no self respecting woman would perform at. The kind of joints where the 'look but don't touch' policy went out the window for the right price. And in many cases the right price wasn't very high.
Jacque sighs, disgusted with himself for having to associate with such places. It certainly didn't help him shed the ex-con image that held him back from getting a job with any kind of future. Thanks society. You're a peach.
I knew if I worked those joints for too long I would end up doing something stupid that landed me behind bars again - a two time loser. Almost happened too thanks to a
[email protected]
$$ with a jaw made of steel.
Romi pulls a pack of Camels from his purse, takes one out and lights it, taking a long drag while he offers the pack to Jacque. Jacque turns it down. A small concession to keeping himself somewhat healthy for his new profession.
Jacque doesn't even bother to tell Romi that smoking is prohibited in his lease. F*** it. Jacque might actually care if the landlord bothered to get rid of the mice and cockroaches.
Romi looks for an ashtray. Jacque slides his now empty beer can towards him with an apologetic grunt.
Use this. Best I got. Anyway, where was I. Oh yeah, the
[email protected]
$$ at the titty bar. This one guy kept pawing at one of the girls who wasn't interested. Yeah, I know. Rare but it actually happens. Single mom doing whatever she could to pay the bills. Not the most attractive woman but she made up for it with her dancing. She knew how to shake what her momma gave her.
Well this guy had a hard on for her. Big mother f***** too, close to three hundred pounds, most of it solid muscle. Unlike most of my 'personal clients', he put up a real fight. I put up a better fight. It took some effort but he ended up face down in the gutter just like all the other pervs who wouldn't take no for an answer.
Jacque pauses his story while he goes to the kitchen to grab another warm beer. Romi watches and waits, knowing from experience that once Jack starts telling a story, you don't interrupt him or he'll lose interest and go silent.
Jacque settles back into the couch, not even flinching at the crunchy sound the cushion makes. He wonders is this really the best I can do? Doesn't every man, even an ex-con, deserve a decent couch?
The thought passes as he sees Romi patiently waiting for him to continue, taking demure sips of his beer like a proper lady. Even had his pinky sticking out. Christ man, it's beer and pizza, not tea and crumpets.
I honestly expected the police to come visiting because I was really rough on the guy. I had to be. He threw a right hook that I actually felt. I thought it was all over for me the next night when he came back, accompanied by a little guy in a wrinkled suit five years out of style. He had the look… you know the type… a police detective.
Romi visibly shivers. Ex-cons and cops, a volatile combination to say the least.
Aw s***. Trouble with a capital T- RUBBLE.
Thats what I thought. I was already checking out my path to the rear exit but the place was crowded and before I could make a getaway they caught up to me. The big guy said to the little guy ' That's him.' The little guy reached into his coat and I expected him to pull out a badge… or a pair of handcuffs… or a gun.
There is no humor in Jacque's voice at all. He really believed at the time that his goose was cooked. After all, just because you're paranoid doesn't mean they aren't out to get you.
Imagine my surprise when all he had in his hand was a business card. Then, in the most polite voice I'd come across in a long time, he said
Good evening sir. My name is Preston Drummond and I would like to offer you a job, one that I guarantee offers better compensation than whatever pittance this establishment is paying you.
Romi straightens up in surprise and exclaims:
I hope you saw the giant flashing neon sign that said
Danger. Run away.
He had to be someone looking for an enforcer, a wannabe mobster or such who needed some muscle.
Duh. I was practically blinded by the flashing neon sign. The little guy made my skin crawl and I couldn't imagine any way I would ever work for him. I couldn't have been more wrong. See, Drummond ran a small time wrestling show every Friday and Saturday night. One of those bingo hall shows where the greenest of rookies and a few washed up has beens would fight for a hundred bored f***s who had nothing better to do. The guy I beat up was one of his top wrestlers. Seems he wanted a 'proper match' with me and Drummond was interested in promoting the fight on one of his shows. One look at me and he was even more interested, wanting me to sign on as a regular.
Romi laughs, takes another sip of warm beer, then laughs again.
Damn if that don't beat all. Only you could beat the crap out of someone and land a legitimate job out of it. Any other ex-con would be on the fast track to a second term.
Jacque's turn to laugh. He never thought he had led a blessed life but that was one of the rare times the chips actually fell in his favor.
Of course I took Drummond up on the offer. He wasn't offering a lot of money but it was more than I made cleaning house at the titty bar and the hours were certainly better. A week later I was sitting in his office going over the final details of my wrestling debut.
Now I have to tell you a little about Preston Drummond. First off, picture Danny DeVito… with sweat stains the size of Rhode Island. A very, very, VERY sweaty Danny DeVito. Then give him the personality of Donald Trump. Self important prick who thought he could do no wrong. Okay, you got that?
I got it. You painted quite the picture. Anybody ever tell you that you have a real way with words?
Nope. I just call it like I see it. Drummond may have been my savior but that didn't change the fact that he made me want to puke. So there I was leaning back in my chair with my feet propped up on his desk…
---
Get your damn feet off my desk!
Amazing how once he had his claws into Jacque, Preston's entire tone and demeanor changed from polite flowery prose to drunken sailor swearing a blue streak. Jacque felt like a fish who went for the tasty looking bait on the hook only to find out it was a fake made of cheap plastic.
No. You told me to make myself comfortable. I'm comfortable. You did mean it, right? You wouldn't lie to me now would you.
Jacque's sarcasm does nothing to hide the imminent threat in his snarled response. Drummond decides this isn't the hill he wants to die on so he begrudgingly moves on.
Dammit, haven't even wrestled yet and you already have the attitude down. Fine, be comfortable. Time to cross the i's and dot the t's.
Jacque starts to correct the sweaty little man but stops himself, realizing that is yet another quirk of Drummond's: a bad sense of humor. Drummond isn't worth the effort to either correct or laugh at. Just let me beat the hell out of somebody… anybody… and pay me.
Tonight you're going out there to wrestle Mean Mike Myers. No matter what you get fifty bucks. Win and you get double. And maybe I'll throw in a case of beer too. You look like someone who would enjoy a case of beer.
Jacque would but didn't feel like letting Drummond know he was right so he remained quiet, arms crossed over his chest, adjusting his feet on Drummond's desk so that the little man had to sit even higher in his seat to see over them.
Now comes the important part. What's your wrestling name?
My what?
Your wrestling name. Everybody has a catchy name, something that reflects their gimmick and can be plastered all over merch.
Merch?
Merch-an-dise. T-shirts. Hoodies. Hats. Crap for the fans to buy and take home. A memento of the wonderful time they had at the show. We'll make you some after you've worked a few shows. So what's your name? What's your gimmick?
Jacque looks confused. Its obvious he has no idea… and no interest in this particular facet of being a wrestler. He mulls it over for a few seconds before what passes for an innovative idea pops into his head.
Why don't you call me
the wrestler with no name
? You know, like Eastwood in those spaghetti westerns. He didn't need a name and neither do I.
Drummond looks flabbergasted, his eyes and a prominent vein in his forehead both bulging comedically. Jacque barely suppresses a giggle.
The wrestler with no name
? Seriously? That is the stupidest s*** I've heard yet… and I've heard some really stupid s*** from first timers like you.
Jacque becomes more resolute, his voice taking on the deeper timber he reserves for those times he absolutely won't budge.
It's not stupid. More I think about it, the more I like it.
The wrestler with no name
. That's me.
It was true. Jacque had convinced himself it would be a cool gimmick, one that gave him an aura of mystery.
And if it put a minor roadblock in the way of anybody who would immediately Google his name to find out that they were watching a convicted killer then all the more reason to not have a name. Make the nerds work for it before they passed judgement on him.
Drummond didn't give a damn what Jacque thought. He was the one with the experience in the business. He knew what was best and 'The Wrestler with No Name' was not it.
Allow me to put this as simply as possible. Hell no.
Drummond stands up, apparently on a box of some kind because there is no way his five foot frame could ever tower over Jack, even in a seated position.
You will have a name. If you don't choose one, then I will.
Refusing to be intimidated by a sweaty little man on a box, Jack stands up and leans on the desk opposite Drummond. His six foot seven frame towers over Drummond once again.
I am
the wrestler with no name
.
Wrong. That is not how things are done. This is my company and I need a name to put on the marquee… on the flyers… all that bulls***. Don't be a
[email protected]
$$. Just pick something. Max Power. The Red Menace. Big McLargehuge. Put those brain cells to use and come up with something.
The last line is delivered like an insult, the obvious implication being that a big dumb bouncer like Jack doesn't think very often. Jacque's voice goes an octave lower as he tries to intimidate the sweaty little man.
I already told you.
The Wrestler with No Name
.
Jack is being stubborn for stubborn's sake at this point. He'll be damned if he's going to let Drummond tell him what to do.
If you want this job you will have a name.
Preston decides to pull the switch on what is rapidly becoming a bad parody of a Bugs Bunny/Daffy Duck routine.
Since you seem incapable of coming up with one, I'll do it.
Drummond reaches down into a desk drawer and pulls out a half empty bottle of whiskey. He slides it across the desk towards Jack. And then in the most authoritative voice he can manage, he looks Jack square in the chest and speaks.
Welcome to the world of professional wrestling Mr. Al Koholic. Bring that to the ring with you and be sure to take a big drink. You can even spit some out onto the fans in the front row. They love that s***.
Are you f***ing kidding me?
Jacque isn't asking about the spitting whiskey on the fans part. He has no problem with that. Sounds like fun. He's asking about the name. In what world is
Al Koholic
better than
The Wrestler With No Name
?
No. You will be Al Koholic or you can take your @$$ right back to the strip club.
Jack's face shows both his frustration and resignation. The sweaty little man had him by the wallet, which is a thousand times more painful than having him by the balls. With as much swagger as he can manage in defeat, aided by the fact that he is delivering his reply to the sweaty bald spot on top of Drummond's head, he gives in.
In a voice that had his opponent heard it he would have bowed out of the match right then and there, Jack spoke his final peace.
Fine. Tonight Al Koholic is going to do very bad things to Mean Mike Myers.
---
Romi had been listening intently as if Jacque was Stephen Hawking explaining the secrets of the universe but he can't stop himself from laughing so hard that he almost falls off the stool. He spits out a mouthful of beer adding to the stains already on the couch.
Al Koholic? That's straight out of the Simpsons. And really stupid. You musta' been pissed off!
Yep. So pissed off that my entire debut as a professional wrestler was me walking to the ring, smashing the whiskey bottle over Mean Mike's head, and standing on his chest while the referee counted to three.
HA! Exactly what I would expect. No way Jack Buford wouldn't get the last laugh.
Jacque has an odd thought that no, its not what Jack Buford would have done at all. Jack would have grabbed the sweaty little man by the scruff of his neck and slammed his head repeatedly into the desk until one or both broke. Taking his frustration and anger out on his opponent in a sanctioned match was something Jacque Le Douche professional wrestler would do.
Not Jack Buford. And yet also not Al Koholic. I didn't know it then but that was the first step in becoming Jacque Le Douche.
So you obviously didn't keep wrestling as Al Koholic. Tell me more.
Jacque can feel his muscles tensing after recalling the uncomfortable episode. He yearns to wrap his hands around Drummond's neck and squeeze. He stretches, trying to relax and forget one of many frustrating experiences where others told him what to do and he had to eat s*** and do it. The stretching along with a deep breath works as he relaxes and continues the story.
I worked for Drummond for three months. Two shows a week for twelve weeks. Before every show we had the same argument ending with him choosing another joke name for me that pissed me off, which I promptly took out on my opponent. I don't even remember all the names he came up with but one stands out: The Fabulous Ben Dover. Had me go out to the ring with a pink feather boa and made sure the announcer emphasized I was fabbbbbbuuuuuuuloous, if you know what I mean.
Romi did and couldn't hide his enjoyment of Jacque's trials and tribulations. In fact, he was laughing so hard Jacque had time to stop his story, go the bathroom, then get two more beers for them. Romi had stopped laughing when he came back to the living room, but just barely. He still had the biggest s*** eating grin on his face.
If you're done, I'd like to finish the story.
By all means. This has been quite entertaining. It's a
fabulous
story.
Only Rodney could push Jacque's buttons like this and not get a size sixteen boot shoved up his @$$.
F*** you. Last guy who called me fabulous was my opponent that night. It was also the night I decided to wrap a chain around my knee and hit the go to sleep. First time I used an actual wrestling move, even if I did modify it to suit my own personal style.
Ouch. I promise, I will never call you fabulous ever again.
Make sure you don't,
Mister Fishbutt
. That poor dumb bastard went to the hospital with a broken collar bone, torn ACL, and a face that needed three reconstructive surgeries.
The threat is very real, as nobody would know more than Romi, having seen Jack Buford do worse to some very tough men back in Em. Still, he can't let Jacque get the last word in.
@$$hole.
Jacque isn't even slightly angry now. Romi is quite correct. Jacque knows he is an @$$hole. He is the @$$hole that society made him when they locked him up in a hellhole for seven years. It was past time for somebody else to suffer.
Yep. Which is exactly what Drummond called me at our next meeting. Amongst many other derogatory terms, some of which I hadn't even heard in prison. He was a very creative sweaty little man when he wanted to be. That night he was on a roll. He took a long gulp from a fresh bottle of whiskey and then uttered the words that changed my life forever.
Jack, you are the biggest douchebag I have ever had the displeasure of working with. In fact, that is your new name. Jacque Le Douche. Don't even try to say no. From now on you are Jacque Le mother f****** Douche.
To his surprise, I smiled at him, a big old cheshire cat grin. He had finally struck gold. I forgot about all the bad joke names and embraced the one that was a perfect fit.
Romi nods his head, then pulls out another cigarette. This time Jacque holds out his hand indicating he would like one too. His old cellmate was bringing out his bad habits from prison. Up next: we shiv the neighbor upstairs with the dog that likes to bark at 2 am every single f***ing night.
Jacque takes one long drag from the Camel and immediately starts coughing until his face turns red and his eyes water. He stubs the cigarette out in the beer can turned ashtray.
Hey man, these things are expensive. Don't waste 'em you douche.
Romi continues to smoke his Camel, making a show of how much he is enjoying it. Jacque wrinkles his nose at his friend. Anybody else and he would have put the cigarette out on their forehead.
Romi breaks the tension, knowing when enough is enough. Its not smart to push too many of Jacque's buttons, even if you are his best friend.
I have to admit, the name really does fit you. Heh heh. But you were still wrestling in bingo halls for chump change. How did Jacque Le Douche end up in the WFWF?
Jacque's chest actually swells a little, a sign that he was proud of what happened next. The ex-con was making good.
I was on quite the winning streak in Drummonds' little company. A scout from Legacy Wrestling, a much bigger and more professional company, saw a couple of my matches and said I was ready to move up. So I signed on with Legacy. It was a good news bad news deal though. I had a nice contract which paid real money but my style wasn't appreciated by the owners and I kept getting fined.
They can do that? Pay you with one hand and then take it back with the other
They can and did. One of the owners, Frank Lynn, was once a big deal in the WFWF. He was all about the purity of competition. Every time I busted up one of his pretty boys he would hit me with a fine. Didn't matter that by now many fans were coming just to see Jacque Le Douche do the devil's work. They loved to hate me. I made Legacy big bucks while basically working for free. I was worried that one day the fines would end and instead Frank would fire me.
Jacque thinks back to the day he thought the s*** finally hit the fan. One day he was fighting for the Legacy Championship. The next day he was getting called to the owner's office like a kid being sent to the principal's office.
---
Jacque stormed up the stairs to the mezzanine of the Legacy facilities and knocked on the door of the owner's office. Without waiting for a response, he swung the door wide open and stormed in. The owner was expecting him so why bother being nice, not that Jacque was ever known for being nice.
Frank Lynn was sitting behind the desk. He didn't bother getting up. The cane leaning against the wall behind him and the bottle of prescription painkillers on the desk told the story. He was washed up thanks to a knee injury. Somehow he was still the most physically imposing presence in Legacy. Jacque had to admit he wouldn't have wanted to meet a healthy Frank Lynn in an alley. The man could fight.
Sit down Jacque. Relax.
Frank seemed overly pleasant for someone who was about to fire one of his top draws.
Jacque broke the ice, wanting it over with as quickly as possible.
So this is it, eh? The end of the short and infamous career of Jacque Le Douche?
Frank's face is emotionless, the picture of stoicism. Jacque wonders if Frank feels anything at all. Always so professional. Clinical. Boring.
Well, last night you did wrap that chain of yours around our champions neck and hang him from the top rope. AFTER you hit that damn Go To Hell and destroyed his face. Guys got a broken orbital and will be out close to a year. I would be well within my rights to fire you.
Jacque has to admit that Frank may have a point. Perhaps he did go a little too far. Jacque could have stopped after the Go To Hell but the champ just had to make a comment about Jacque being a stinking animal who should be behind bars. That was when Jack Buford, the pod boss who doesn't take s*** from anybody, took over. Message sent and received.
Frank Lynn calmly continues. Jacque can tell Frank is one of the few people not intimidated by him. Its impressive. And stupid.
It would be incumbent upon me to remove you from Legacy just to insure the safety of all the real athletes we have here.
Jacque wants Frank to stop rambling and get it over with. But first, he wants to get in a few shots of his own, drop a few bombs that he hopes shake Frank's perfect world.
Real athletes who have yet to put my shoulders to the mat. I guess a real
[email protected]
$$ is just too much for a real athlete.
Jacque smirks as he knows his insult is also one hundred per cent truth. For all the years of training in either wrestling, boxing, kickboxing, or other mixed martial arts that most of Frank's students had, none had come close to beating an ex-con with a bad attitude and an intimate knowledge of how to fight in a world where the only rule is there are no rules. Maybe Frank should send his students to Emerson Penitentiary for a few months of real training.
Frank is not amused yet his expression never changes. His cold stare sends an actual shiver down Jacque's spine. The bomb is about to be dropped.
You're right of course. None of my pure fighters has been able to touch you. You have a real gift. You could have been a great wrestler if you had someone like Paulie to train you as a kid like I did. But instead you fell on hard times, figuratively and literally. Seven years in a federal super max, right?
Yep.
Nothing more for Jacque to say. Facts are facts. At least Frank didn't say it with the disgust that most people said it. He was simply stating a fact, just like he might say "You have a red mohawk, right?"
You learned to fight from people who do it for an entirely different reason than me or people like me. You learned from people who fight to send a message: don't f*** with me. If you do, it will be the end of you.
Jacque is impressed with Frank's assessment. Is he hiding a checkered past of his own where he had a brief encounter with the darker side of society? Or does he watch too many prison movies?
Damn shame if you ask me. Instead of potentially one of the best pure wrestlers ever you're simply one of many sadistic bastards who use wrestling as a way to release your violent tendencies. Of course there's no place for you at Legacy and you have to go.
BOOM! The bomb has been dropped. Welcome to ground zero.
Jacque shrugs, his mind already moving on to what will he do next. He doesn't want to go back to Drummond with his tail between his legs and he certainly doesn't want to go back to the low rent titty bars. But for now that's all his mind can come up with. Dead end jobs that barely keep a roof over his head and food in his stomach.
Not wanting to continue what has become a pointless meeting, he stands up and prepares to exit Frank's office. One last parting shot to be fired.
Well that's it then. Thanks for nothing.
Jacque meant it literally. In eight months working for Legacy, Jacque had managed to keep approximately ten thousand dollars of his seventy five thousand dollar contract. Before taxes.
Sit the f*** down! I'm not done with you.
Huh.
Pure confusion on Jacque's part.
First that Frank just swore at him and gave him an order like he was a child. Brave words for a cripple that Jacque could easily beat the hell out of.
Second that there could be anything left to say after he was just fired.
I said there is no place for you in Legacy. That DOES NOT mean there is no place for you in professional wrestling. In fact, I know of one place where you would be a perfect fit, a place where you can be all the douche you want to be and more.
And where would this place be? Underground cage fighting hoping you can get in, win your fight, and get out before the police raid the place and its back to prison?
I guess that's an option but no, its not what I had in mind. I'm talking about the WFWF.
Jacque is struck speechless. Even he, a complete wrestling novice until a year ago, knows about the WFWF. The biggest wrestling promotion in the world. Million dollar contracts. Crowds in the tens of thousands. The promised land, particularly for someone who at the moment has just been fired and is convinced he has no future.
Apparently Frank has a much different impression of the WFWF, as he so vocally expresses.
The WFWF is a cesspool. A bunch of sadistic mother f*****s who couldn't give two s***s about the rules. Getting the win is all that matters. It was a constant struggle for me to maintain my identity in such an environment. It eats people like me.
Frank points at the brace on his leg.
Jacque can't get past the part about "getting the win is all that matters". Must be nice to not have to worry about getting fined for being the better fighter. If you don't want to eat my chain, be better than me.
Sounds like a party to me.
I thought you'd say something like that. Its why I believe you belong in the WFWF.
Jacque is intrigued, but wonders where the hell this is going. From what he knows, Frank and the WFWF had a strained relationship. How much stroke can he have with the company, particularly since he hasn't worked a match in over a year.
So what? You gonna' make a few calls and beg the company you talked s*** about for years to suddenly do you a favor and sign me. Didn't you drop the owner on his head once? Be sure to mention that when you make your pitch.
Frank smiles, a sly grin that scares Jacque just a little. Its a smile he's seen before from men who have a plan to get exactly what they want.
Jacque doesn't know Frank is remembering the night he did in fact drop Kris Kash on his head and how much he would like to do it again. If Jacque could read Frank's mind right now, he would have a totally different impression of the man, might even like him a little bit.
Frank snaps out of it and gets back to business.
I don't have to call anyone and beg for anything. See, there was a time when I actually ran the WFWF. It was just for one day but I got a lot done in that day. Gave myself a fat contract that made sure I would be taken care of if something nasty like a career ending injury happened. I didn't think I would need it but turns out I'm a bit of a Nostradamus.
Frank pulls a folder out of the pile of paperwork on his desk and hands it to Jacque.
Another insurance policy I took out was a contract with no name or dates on it. Just in case the WFWF lawyers ever found a way around my iron clad contract and tried to get rid of me, I could put my John Hancock on this contract and bang, I was back in.
Jacque opens the folder and inside is a WFWF superstar contract. Three years at a half a million per year. Surely not top dollar for established superstars but for Jacque it was a truly eye opening, life changing number.
Looks like I won't ever use it so I'm giving it to you. Fill in the dates and your name, then sign it.
Frank tosses a pen to Jacque.
That's it. You can do it right now. You'll be the newest member of the WFWF roster, whether they like it or not.
Jacque gives Frank a long stare, trying to read the stoic man for his real intentions. Everybody wants something. What is it that Frank Lynn wants?
Why?
You are too talented to let go to waste. I see a lot of potential in you. I think you can succeed in the WFWF. Maybe, just maybe, seeing first hand all the twisted crap guys like Drakz and company do will make you change your ways.
Jacque quickly understands Frank's motivation. Frank is still trying to save the WFWF. Send Jacque to the big bad land of wrestling giants where he'll learn his lesson, change his wicked ways, and kill the nasty giants who ended Frank's career all the while becoming the hero of millions of fans who crave the purity of competition. Quite the pipe dream.
Jacque doesn't want to nor does he believe he can change. He likes to hurt people and the idea of getting paid millions to hurt people in front of thousands of screaming bloodthirsty fans excites him.
Honestly, there is no choice to be made. Frank already fired him. For Jacque, signing the contract is a no brainer.
Congratulations. You are now a WFWF superstar. Now lets talk about how to introduce you to the WFWF universe. I know the perfect time and place.
Frank and Jacque spent the next hour discussing the details of one man's departure from and another man's entry to the WFWF.
---
Jacque finishes the story by showing Romi his debut from SuperBrawl. Romi may be one of the few people who cheered when Maxwell Dachs' face went crashing into the chain wrapped around Jacque Le Douche's knee.
Jesus you must be the luckiest man alive. You have literally stumbled your way into being paid a million dollars to beat the hell out of people. You're living the dream.
Looking too smug for words, Jacque takes a long slow drink of his beer and nods his head in agreement with Romi.
Yep. I don't fully understand how it happened. Mike Myers, Preston Drummnond, Frank Lynn… say they can't stand me yet they all helped get me to the WFWF. I should put them on my Christmas card list.
More chuckles from both Jacque and Romi, who both know damn well Jacque doesn't have a Christmas card list.
So what's next for Jacque Le Douche?
What do you think? I kick the @$$ of every worthless piece of crap in the WFWF until I'm top dog calling the shots. Just like I did back at Em.
Jacque pulls out his phone, taps the screen several times, and then passes it to Romi.
That's Rosa. She's some rich bitch from England. She's also my opponent in Detroit.
Romi scrolled down the WFWF bio page for Rosa, taking it all in.
Damn. Give me two hours and I could make vast improvements in the looks department. As it is, she might as well be wearing a rainbow clown wig and red rubber nose.
Jacque laughs. He hadn't given the dyed hair much thought but now that Romi brings it up, she does resemble a clown. She could have a future as tag partner with that Twisted Insane guy if Joe Bishop ever kicks her to the curb.
But seriously, is that all you got from her bio? That she's a rich bitch. There's a lot more here that should interest you.
Jacque's face has a look that says
You don't tell me how to wrestle and I won't tell you how to dress like a woman.
But Romi is one of the very few people Jacque will bite his tongue for so instead he continues with his somewhat low opinion of his competition at the next WFWF show.
Doesn't matter. She was born with a silver spoon, probably got everything she ever asked for and was surrounded by people who were paid to nod their heads in agreement with whatever stupid s*** she said. The kind of person who sent people like you and me away because we are low lifes she shouldn't have to see soiling HER streets.
Romi shrugs. He may think differently but obviously now is not the time or place to argue the point with Jacque. Jacque's mind is made up and its probably for the best since Jacque has to step into the ring and fight Rosa. Whatever motivation he can draw from a WFWF bio is only going to help fuel the fires of the crimson giant. Whether his motivation is founded in reality or imagination isn't important. All that matters is that he is motivated.
Doesn't hurt that he's also twice her size. A real life David versus Goliath situation. Rosa's sling better be a double barreled shotgun if she plans on taking the crimson giant down.
I honestly can't see this pixie giving you much trouble. Size matters. The only people who say otherwise have tiny pencil dicks.
Jacque smiles an evil grin that makes most grown men piss their pants.
Jacque and Romi go silent, each momentarily absorbed in their own thoughts.
It is Jacque who breaks the silence, changing the subject from himself to Romi.
S*** man, I talked at you til your ears bled but you haven't told me anything. All I know about you is that you like to wear women's clothing… which by the way you look very good in. You must be doing something right because you are definitely not shopping at the s****y thrift shops I am.
Thanks. I'm not a millionaire…
Neither am I… yet. I don't get my first paycheck until AFTER my first match.
…but I'm not hurting for money. The 'alternative lifestyle' crowd is a lot more open minded than most people, more willing to open their arms for an ex-con than the normies. All I had to do was hang out at the right clubs, talk to the right people, and I got myself a job as the DJ and MC at the Drag Race, hottest nightclub for people like me in the city.
Well good for you. Funny isn't it. Jack Buford and Rodney Jackson would be struggling to find any work but Jacque Le Douche and Romi…
Romi is short for Andromeda Starshine. That's my working name.
Jacque's jaw drops to the floor… figuratively speaking of course. Andromeda Starshine? Makes Jacque Le Douche sound downright normal.
…Jacque Le Douche and Andromeda Starshine have no problem whatsoever getting good work doing something they enjoy. Cheers!
Jacque and Romi toast each other and drain their beers.
So is that all you came here for, to catch up with an old cellmate? Frank warned me that with the money I might find old 'friends' turning up to cash in on my success. Not that I think you would ever…
Of course not. Already told you I'm doing fine on my own. Well mostly.
Jacque's paranoia radar starts pinging wildly. He had hoped Romi was different but sadly he was just like everybody else. The only reason people are nice is because they want something.
I was going to ask you for some help with a little problem but I don't think I should now.
And there it is. Jacque gives Romi the benefit of the doubt and lets him continue rather than shut him down and show him the door. Five years in Em bought Romi five minutes in the Bronx.
Ah. Nobody's life is perfect. Somebody hassling you?
Something like that. But I'll deal with it.
Jacque leans forward, puts a hand on Romi's shoulder and looks him square in the eyes.
You know you are the only friend I have and I would do anything for you if you asked.
Maybe you aren't an @$$hole after all.
Wait for it.
But I'm not doing anything that might land me back in Emerson. I did my time. I'm a free man and intend to keep it that way.
Romi looks dejected. Jacque doesn't care. The only rule he has for life is that he is never going back to prison.
I understand. While you were talking I decided I wasn't even going to ask. It wouldn't be fair to you. You've got a good thing going and I won't be the one to screw it up.
Jacque respects Romi for that. He won't change his stance but he does soften a little, seeing that his friend is hiding a hurt that he could have eased but won't.
I am sorry Romi. Whatever trouble you're in, you'll have to deal with it on your own.
I will.
Jacque sees a flurry of emotions flash across Romi's face. He is obviously dealing with something much bigger than a "little problem". Jacque wonders just how deep in the s*** Romi is and what he might do to get out of it. Hopefully not anything illegal. He'd be fine letting anybody else flush their life down the toilet but not Romi. Romi deserves better. Just like Jacque. They both deserve better than the hand life dealt them.
Listen to me. Whatever is happening you can deal with it. I know what you're capable of. But be careful. You're on parole so you have walk an even thinner line than I do. Believe it or not, I'm telling you to stay between the lines.
Romi puts on a brave face but Jacque knows its false bravado. He's actually glad Romi didn't go into detail about whatever his problem is because he might just crack and break his only rule… and do something really f***ing stupid.
Look man, don't worry about me. Its my problem and I'll deal with it my way.
Jacque leans in even closer and gives Romi a big hug. Its all he can do for his friend. At least, its all he is willing to do for his friend. He holds Romi for at least a minute before pulling away.
I don't want the next time I see you to be through the glass in the visitor's room at Em. Be smart.
Jacque pauses, knowing that what he will say next will cut the deepest. He doesn't want to hurt his friend but he simply won't risk going back to prison.
As much as I hate to say it, maybe you should keep your distance from me until whatever problem you have is dealt with. I already went away once for something that was an accident. I don't want to go away again because of guilt by association.
That is the moment Romi breaks. Tears run down his face.
Jacque feels Romi's pain. He knows what its like to be on the edge thinking your world is about to come crashing down. Like how he felt when he first met Drummond and thought he was a cop about to arrest him.
Jacque tries to ease the blow but that's something he isn't very good at it. Insulting people is more his thing.
I am sorry.
Fat lot of good that does me. You are a douche… but I have to respect your wishes. I don't want to go back either. Sometimes we don't really have a choice though. I hope you never find out for yourself.
Romi wipes the tears from his face, smearing his mascara and making a general mess of his once perfect face.
I should go now but can I at least clean up a bit first? I need to fix my make up and get rid of this five o-clock shadow. I have a show at the club, have to look my best.
Yeah, sure buddy. Take all the time you need.
While Romi puts himself back together in the bathroom, Jacque tries to clean up the mess that is his tiny apartment. It would be easier to douse the place in gasoline and light a match.
He glances towards the bathroom and wonders if he just abandoned the one friend he could have counted on for anything.
Then he thinks about the WFWF. The big money contract. His chance to pay forward all the pain that life has dumped on him, one unlucky bastard at a time.
Which is actually more important to him: helping a friend or hurting a stranger?
Easy answer.
Hurting a stranger.
For money.
With no risk of jail time.
Jesus, I really am a f***ing douche.
His thoughts go to a dark place that is more home to Jack Buford than Jacque Le Douche. A dark place Rosa would be visiting at the next show.
God dammit. When do the good times start?
---
Jacque walks into the studio that Kris Kash had specially prepared for his first promo. One look around him and Jacque knows that Kash is every bit the out of touch @$$hole Frank Lynn made him out to be, somebody with more cents than sense.
The camera man steps from behind the camera and offers his hand to Jacque, who gives him a WTF look and continues to pace around the studio.
Non-plussed, the camera man goes back to his camera position while letting Jacque know that he is ready to roll whenever Jacque is.
Jacque circles the room one last time, letting his anger slowly rise to a boil. How to turn this travesty around so that he doesn't look like a complete idiot.
The camera man starts to get a little nervous, which shows as his voice cracks when he once again informs Jacque he is ready to record.
"I'm rolling. Whenever you want to start, go for it."
Jacque moves to the chair he correctly assumes Kash wanted him to sit in for the promo, a fancy red and gold chair better suited to a museum than a wrestling promo. In front of it was an ornate table setting, complete with candles, wine, escargot, and frog legs.
Bonne soirée. Bienvenue à un dîner privé Jacque Le Douche. Parles-tu français?
Suddenly, the seemingly serene Jacque jumps out of the chair, flinging it away like a used Kleenex. Then he grabs the escargot and throws it at the camera, one piece hitting the lens with a wet slapping sound and then slowly sliding out of view leaving behind a trail of slime. The frogs legs are next to go flying. Then with no effort whatsoever, Jacque picked up the heavy wooden table and throws it too. The camera view becomes severely tilted to one side.
There is the sound of loud footsteps and a door slamming as the camera man takes his leave of the lunatic in the studio. Jacque picks up the camera and holds it like a selfie stick, the view becoming almost vomit inducing as he sways and paces his way around the wrecked studio delivering his message to Rosa and the rest of the WFWF.
Well good for you if you do! I'm not some fancy pants light in the loafers Frenchman who enjoys small portions of food I wouldn't feed to a dog. Don't let the name fool you.

Jacque Le mother f***ing Douche is a pure bred all American steak and potatoes ass kicking machine!

I'm not here in the WFWF to spread a message of class and sophistication. You want to know what wine goes with fish, I suggest you Google it.

I am here to hurt people. It will not be pretty; definitely not for the faint of heart. Send the kiddies to bed early and make sure grandpa took his heart medication because The Douche is about to ruin some poor sumbitch's day.

I'm going to leave a path of destruction through the entire WFWF roster. And best of all, I get paid to do it. Heh heh. Talk about living the dream.

It starts with Rosa.

Well, actually it started with Max Dachs but that ain't saying much, now is it? Rosa is my first real opponent. Rosa is lucky victim number one.

So who the f*** is Rosa?

I had to do my research to find out anything about her.

Point one: Rich bitch born with a silver spoon stuck up her @$$.

The exact opposite of yours truly, who has to work for every damn thing in life. Nobody ever brought me caviar on a silver platter. She's one of the obnoxious haves, the entitled rich of the world. I'm a have not, the poor dumb SOB that the haves like to walk all over. Well not this time little miss rich bitch.

In this battle of the haves versus the have nots, you will learn what it means to work for something; to pay for it with blood, sweat and tears. In other words princess, you better take that spoon out of your @$$ and make room for my boot.

Point two: Currently sucking and f***ing her way to fame with former World Champ Joe Bishop.

Well, I guess thats one way to get to the top. I couldn't find a single shred of evidence that you fought your way into the WFWF. So either you bought or slept your way in. Which is it? Would be even lamer if it was both. Heh heh.

I should probably take Rosa seriously seeing that the mighty Joe Bishop has probably taught her a few tricks in between the sex and his seriously boring as f*** monologuing. I swear Bishop either loves the sound of his own voice or is rehearsing to be the next Bond villain. Bet he needs ten minutes to order a burger and fries at the McDonald's drive thru.

But enough about Bishop. Let's get back to Rosa, since hers is the @$$ I will be kicking in the ring. It doesn't matter what Bishop has taught her. Doesn't even matter if he comes down to the ring with her, gives her advice during the match, and jumps in the ring to fight for her like some knight in shining armor.

Rosa can fly around the ring like some circus acrobat all she wants. I'll just catch her and slam her face through the ring.

There is only one way our match will end: with Rosa in an ambulance on her way to the dreaded "local medical facility".

Does that bother people? Big bad Jacque Le Douche promising to send a little girl half his size to the hospital just for the s***s and giggles? And the paycheck of course. Can't forget about the money.
Jacque rotates the camera so his image is now upside down.
What f***ing century are you all living in?

This is the 21st century baby and its all about equal rights. So if Rosa wants to step into the ring with the big boys she has every right to. And I have every right to kick her @$$ just as bad as I would any male wrestler.

Chivalry be damned, I want to hurt somebody and it doesn't matter to me what they have between their legs. Line 'em up and I'll mow 'em down.
Jacque rotates the camera back to normal and sits it on the flloor, slightly tilted up to give a view of the door to the studio. He bends down on one knee and gets his face real close until it fills the entire screen.
Dear Princess Rosa, come to Detroit and be sure to bring all your dreams and desires with you. I want to see the look on your pretty face when I crush them ALL so bad that you never step into the ring with Jacque Le Douche ever again.

I left my last opponent hanging from the ropes, drenched in his own blood, and gasping for breath.

Makes you wonder what will I do to a spoiled rich bitch like you?

The name is Jacque Le DOUCHE. Should tell you all you need to know.

I give no f***s and take no s***.

See ya' in Detroit princess, for what will be the first and should be the last time. Yours is about to be the shortest career in WFWF history. Heh heh heh.
Jacque stands up, removes his chain belt and slowly, menacingly swings it around as he exits the studio.