Post by MKSavage on Oct 17, 2022 7:29:32 GMT -5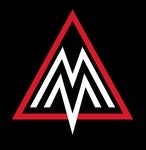 superstar saturday
everyone!
wow, the COLD has set in by us. we dipped down to freezing temps last night, not ready for this yet! summer left like it owed me money 😭😭
didnt really have any cool figure receivings this week other than taking advantage of a price match between Target and Walmart to stock up on some Star Wars Black Series Dark Troopers.
Looking at my photos, i have the Ruthless Aggression series one queued up next for some thoughts and reviews 🤘
but today i wanted to share some thoughts and pics on....
HoF Ultimate Warrior
this was a super lucky purchase as i was able to snag this figure loose on ebay for $20 shipped. it was a 'late night find it in the newest listings' catch and i am glad. This ultimate warrior figure just might be my favorite warrior elite at the moment because i absolutely love the attire and the colorscheme of the figure. this warrior come to us in black trunks with neon colored warrior logos on the front and 'out of control' in neon lettering on the back. this theme continues onto the kneepads as we see 'ultimate' and 'warrior' printed on both his left and right kneepads. this figure features the older style of warrior kneepads and arm tassels where they are unfortunately not pinned and only stay in one position. the tassels are very cool complementing yellow/blue green/pink colorscheme and the boot tassels are yellow/pink/green/orange; very bright, very neon, very warrior. the headsculpt on this figure looks great! we see a grimacing warrior, bearing teeth and a long mane of hair accented with lighter highlights. i love the facepaint on this warrior; black/yellow/green and blue. all very cool complementing colors. now this figure was meant to portray warriors attire at summerslam 1990, therefore he also come with the super rad light blue strapped winged eagle championship. i liked that warrior was able to bring in new belt strap colors for the titles he possessed, some came out looking really cool.
all in all this warrior figure is definitely worth the buy. i know i reviewed subjectively as a figure but it is a recreation of the SS90 attire and it is really pretty spot on for that. the formula is classic ultimate warrior, but i really dig the headsculpt they chose for this figure, also the highlights in the hair look cool.
That's a great find. This is also one of my favorite Warrior's as well. They did an excellent job on this one.