Post by jason1980s on Aug 27, 2021 11:19:50 GMT -5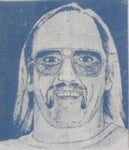 He missed 91 due to the steroid scandal. There were 4 guys who were listed as Zahorian customers. Martel, Piper, Hogan, and I forget the 4th. Piper disappeared Summer 91 the same time as Martel due to this. Hogan made less appearances from the Arsenio appearance (July-ish)up to SSlam 91, then disappeared for 2 months right after to get off the juice.
I dunno about 93.
I always read he had a real estate business and would take time off to focus on it. It does seem odd Vince McMahon would let him off to do business for himself but maybe Vince admired his business savvy. I know the rumor with him leaving in 1988 was to take care of his wife. That was probably the longest he ever was gone. I remember some rumors about Rick and steroids but it seems crazy to think he and Piper, two of the "smaller" guys on the roster would be named and not someone like Warrior or Macho Man.
I do feel like he benefited a bit from leaving and coming back so many times as it gave him a fresh start with a new storyline, he wasn't looked at as a guy who may have lost some matches prior to leaving and he always came back with a new look, changing up his colors. Even the 1993 return was fresh despite him wearing baby blue as he had the shorter hair and he had the fluffy hair during his 1989, 1990 run with baby blue. I feel like his 1993 return was the beginning of the end with him losing to Razor and then getting pinned by Marty at Survivor Series. He probably felt like Tito did in mid 1993, "it's time to go."