Post by Swarm on Aug 15, 2022 17:25:20 GMT -5
We fade in from black to the WFWF President, Bobby Abadi, standing in front of a generic, off-white backdrop. His expression is solemn.Bobby Abadi:
Good evening, WFWF fans. Two weeks ago, at WFWF Loaded, the superstar known as Trace Demon perpetrated a heinous assault on WFWF.COM correspondent Poppy Yates. While we made every effort to cut off these graphic images as soon as possible, many of you likely witnessed this attack as it occurred live.
Bobby shakes his head sadly.Bobby Abadi:
I cannot express enough how sorry we are that such an event took place inside a WFWF ring, during a WFWF broadcast. We vehemently oppose Trace Demon's actions and, to demonstrate that, have suspended him, without pay, for 30 days as well as fined him five-thousand dollars. I personally promise that we will never allow a situation of that nature to slip through the cracks ever again.
Abadi pauses for a moment, staring with an uncharacteristic resolve and poise for the... enthusiastic... fella...Bobby Abadi:
Once again, on behalf of the WFWF, I sincerely apologize to Poppy Yates for... failing...
Bobby lingers on the word, feeling every ounce of its meaning.
... to protect her from Trace Demon, and I apologize to you, the fans, for being subjected to such a heinous display. Thank you for tuning in tonight and welcome to WFWF Knuckles Up in Boston.
With this somber introduction, the image of Bobby fades to black, then, is replaced by the image of the WFWF logo.

---
We fade in from black to the warm and welcoming opening piano of the theme from Cheers, "Where Everybody Knows Your Name" by Gary Portnoy playing over a live, helicopter shot of Boston University.After a few moments, the skyline video freezes and transitions into an artist rendering of the same image.
"Making your way in the world today
Takes everything you've got
Taking a break from all your worries
Sure would help a lot
Wouldn't you like to get away?"
"Sometimes you want to go!"
"Where everybody knows your name!"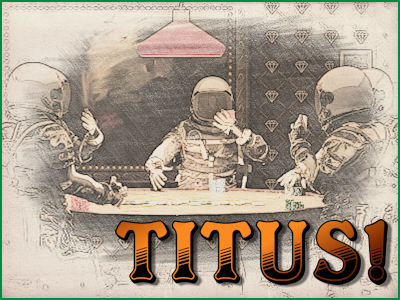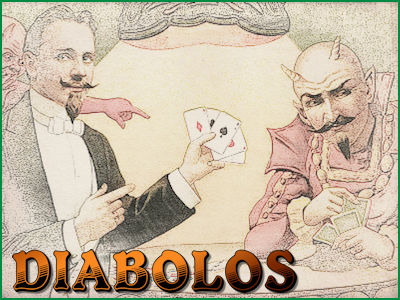 "And they're always glad you came!"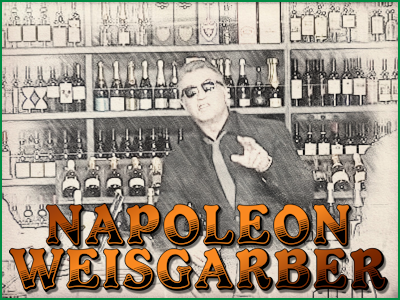 "You want to be where you can see,"
"Our troubles are all the same."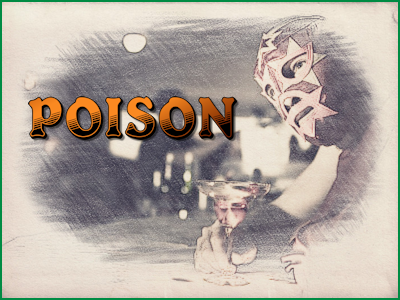 "You want to be where everybody knows your name!"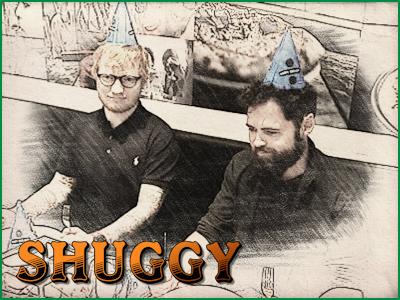 "You want to go where people know,"
"People are all the same"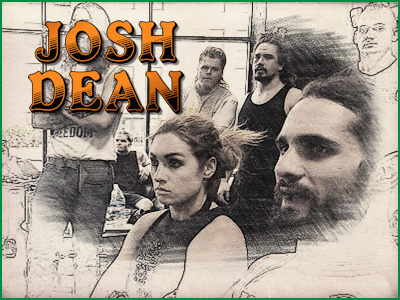 "You want to go where everybody knows your name!"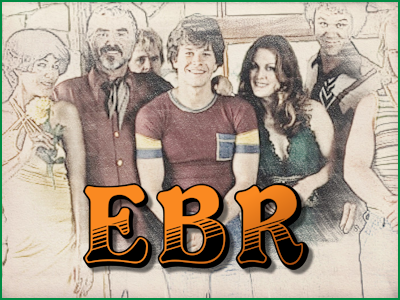 We freeze on the image of a smiling EBR alongside the unforgettable piano lick that book-ends the song. Then, suddenly, a record scratch is played and a fist punches right at us!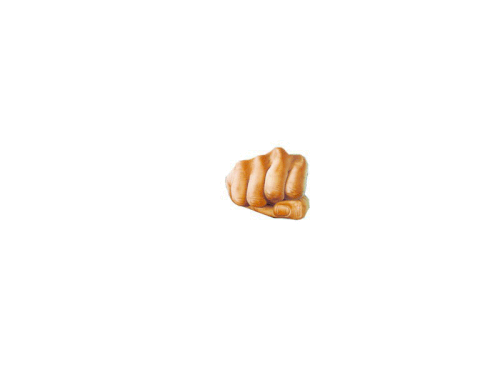 Whoa! The fist punching through the screen and the record scratch transition us from the original theme song to WFWF Knuckles Up in Boston's event theme song "Everybody Knows Me" by Street Poets.We are treated to a brief sizzle reel of several of the superstars of the WFWF who will be featured on the program before the video transitions to the event graphic; Welcome to WFWF Knuckles Up in Boston!
---
"Everybody Knows Me" by Street Poets continues to play as we transition live to the Case Gymnasium in Boston, MA! We are treated to a number of shots of the live crowd; A disproportionate amount looking like variations of Michael Rappaport. We cut to ringside where our trusty announce team is seated!Alecia Matthews:
Welcome everybody to WFWF Knuckles Up in Boston!
Kurt Burton shakes his fist in the air!Alecia Matthews:
As always, I am joined by our... expert... analyst... Matthew Werner.
Matthew Werner:
Hi.
Alecia Matthews:
And our resident color commentator... Kurt Burton!
Kurt Burton:
AYOO!
Alecia Matthews:
...
Turning toward her colleagues.
... Pretty wild crowd here in Boston, right?
Kurt Burton:
NO DOUBT! THESE PEOPLE ARE SOME REAL BURTON-HEADS UP IN HERE! I'VE BEEN GIVEN AT LEAST FOUR ICED COFFEES IN A HOT CUP AND I AM FRICKIN' WIRED BAYBAY! WHOOOOOO!
Alecia Matthews:
... That's gonna be fun to deal with... Well, in any event, we'll also be joining Stacy Grey in Philadelphia where the Scars and Stripes official press conference is taking place! Anyway, I'm getting word that we're ready to get underway with our opening contest!
She is correct. The bell rings thrice and we cut to Daehyun Moon standing... so firmly... with such poise... in the center of the ring.Daehyun Moon:
The following contest is scheduled for one fall and is our first match of the evening!
Suddenly, the arena goes pitch black! The electric keys of "Hymn of the Satanic Empire" by Anton LaVey travel through the arena, sending shivers down the spines of all those in attendance. The voice of Anton LaVey then comes through the speakers, beginning the incantation.
"Drums out of the darkness,

Listen well...

Drums beetling like thunder,

Straight from hell,

Trumpets are blaring, the times come round,

Satan is here to claim his ground,"
Matthew Werner:
Well this is charming.
A group of robed priests then emerge, breaking the darkness with lit torches, all mimicking the words of the world-renowned Black Pope. They form a line down the entrance ramp, creating an arch of flames for the arrival of Diabolos.Kurt Burton:
WHOO! HERE COMES THE DEVIL BAYBAY!
"There's an earth that's green,

There's an earth that's free...

There's a place for you,

And a place for me... But the bleeding hearts

Wouldn't let it be,

We don need them any more...

Any more...

Let the lions and tigers,

Yip them up the are na shouts

For Christian blood,

Let them crew,

Them up a no spit them out

We don't need them any more..."
One of the priests then takes their torch and lowers it near the ground which causes a small circle atop the entrance ramp to go ablaze! Then from underneath the floor through the fire, he rises The Devil Incarnate, Diabolos.Daehyun Moon:
Coming to the ring first! HE IS... THE DEVIL.. INNNNNNCARNATE! DIIIIIIIIIIAAAAAAAAABOOOOOOLLLLOOOOOOOOOOOOSSSSSSSSSSSSSSSSSSSS!
Marching under the arches of fire, the hymn only gives him the strength needed to endure the fight that awaits him.Alecia Matthews:
Not to steal your bit, Kurt, but this is pretty indulgent. Kurt?
Alecia stares over at Burton who is literally vibrating from caffeine.Alecia Matthews:
... We'll check back in with you in a moment.
"Once there was a need for simple minds,

Once there was a need to

Save men's souls,

Fool had to be forced to

Stay in line preachers and bibles

Could serve those goals,

With their holy writ

And their carnal sin,

They could force their paper demons

Into a card board prison a

Paper cell they car do that

Any more..."
Upon arriving outside the squared circle, The Lord of Darkness raises his arms towards the sky which causes bolts of fire to rise from the top of the turnbuckles! He heads up the ring steps and through the fire once again before standing in the center of the ring.Matthew Werner:
Well that was something.
Diabolos' music fades away. For a moment, there is silence... until...
"Domo arigato misuta Robotto!"
... The opening of "Mr. Roboto" by Styx plays out over the speakers! After a few moments, we pan to the ceiling of the facility... A ceiling which is a gymnasium, and thus, structurally impossible of wiring a spaceship to descend. We then pan to the entrance stage, where the MU-STA-SHRYD rolls... I mean... GLIDES! across the ground in a low hover!Daehyun Moon:
Annnnnd his opponent! Hailing from URANUS! HE IS THE REIGNING... DEFENDING... UNDISPUTED... INTERSTELLAR... CRAB... NEBULAAAAAAA.... CHAMPIOOOOONNNN.... TIIIIIIIIIHHHHHHHHH-TUUUSSSSSSSSSSSSSSSSSSS!
Upon reaching the ringside area, TITUS! EXITS! his spaceship; His eyes fixed on Beelzebub standing in the ring.Alecia Matthews:
Well one thing that we... can say... is TITUS! is, presently, undefeated.
Matthew Werner:
That is true, though he has been, exclusively, facing fans, former announcers, and the ring crew.
Alecia Matthews:
Sure but...
Kurt Burton:
D-D-D-D-D-DONN'T YOU TALK BAD ABOUT TIH-TUS YA FREAKIN' WIENER! AAAGGGHHH!
Though we are still fixed on TITUS! as he APPROACHES! the ring, we can hear Burton rip his shirt into shreds over his head-set. Nevertheless, TITUS! REACHES! the steps and ascends, entering the ring in short order and immediately meeting Diabolos in the center of the ring. The official calls for the bell, and this one is underway! The two gargantuan, gigantic... large... behemoths STAND! before one another staring deep into the other's eyes; Diabolos' yellow and cat-like, TITUS!'s seeming to show, within them, the complexity of an entire galaxy! You could cut the tension with a knife as these two monsters look upon one another! THEN! SUDDENLY! Diabolos begins to raise his large, red arms overhead, perhaps summoning the soldiers of the underworld themselves. Thankfully, it proves not to be the case but, frighteningly, he brings his arms down in a sudden motion causing flames to burst from out of the corner posts!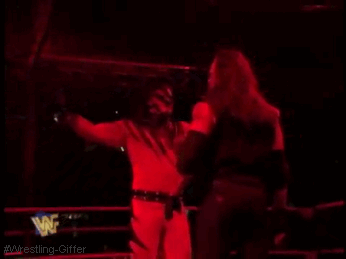 Kurt Burton:
JESUS F***IN' CHRIST! ...
Burton gasps in the way only a man who almost nearly died from shock could.Alecia Matthews:
... I mean literally, twice with the pyro? ...
Nervous laughter.
... Maybe let's uh... watch the budget... he he... I need this job...
The crowd is in complete shock! Well... some of the crowd... anyway... The children, mostly. Diabolos looks back upon TITUS! with a confident smirk on his red face. Surely TITUS! will be CONCERNED!?
AND YET HE CHUCKLES! RIGHT IN DIABOLOS' FACE! A HEARTY CHUCKLE! You can hear the sounds of puppies exploding from miles away. Puppies like this guy.
Matthew Werner:
Who gets the honors for the ad read?
Alecia Matthews:
Yeah um... Turns out featuring a superstar who speaks almost exclusively in dog-exploding frequencies isn't um...
Alecia makes that tongue click on the roof of your mouth sound.
... Cohesive with the continued involvement of... it turns out... any... of the animal rescue organizations.
Matthew Werner:
Oh...
Alecia Matthews:
But uh... We still wish the best for puppies.
Matthew Werner:
No doubt.
Kurt Burton:
AAGGH! I LOVE PUPPIES!
Diabolous is genuinely surprised at TITUS! cavalier response to MAGIC! It's clear his wizardry will have no effect on the Undisputed Interstellar Crab Nebula Champion, which leaves him only one option; Grappling. The Prince of Darkness closes the distance, then reaches his crimson arm high in the air, challenging TITUS! to a TEST OF STRENGTH!Kurt Burton:
ALRIGHT BAYBAY! LET'S TEST SOME STRENGTH!
TITUS! CONSIDERS! Whether he will engage the Lord of the Underworld in a contest of physical power. After contemplating for a few moments, he obliges and slowly enclasps his fingers with that of Beelzebub himself! Slowly, the two enclasp their second hands, completing the knuckle lock! That sure is appropriate for KNUCKLES UP IN BOSTON AMIRIGHT?
... Sorry... I got excited. Anyway, the two GIANTS begin to jockey for position, pushing their big meaty man arms into one another, struggling and sweating, their muscles engorging! After a few moments, Diabolos physically overwhelms TITUS!, pushing him to his knees before him.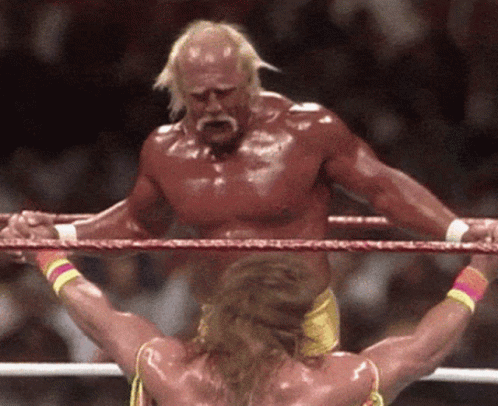 Alecia Matthews:
LOOK AT THE POWER THAT DIABOLOS IS DEMONSTRATING! He's got TITUS! on his knees!
Matthew Werner:
And it appears he's about to make him go full Nancy Reagan.
Alecia Matthews:
Got-Damn Matthew. You got fire tonight.
Matthew Werner:
Well I just downloaded Twitter again, so...
TITUS! STRUGGLES! To overcome the swollen, glistening muscles of Abbadon himself. HOW COULD ANY MORTAL MAN DEFEAT THE GOT DAMN DEVIL!? SUDDENLY, TITUS! RISES! Slowly but surely, TITUS! ERECTS! Himself to an upright posture, Diabolos increasingly in complete disbelief at the tables being turned! Soon, it is TITUS! who is overwhelming Diabolos, bending him over, forcing him into submission!Kurt Burton:
THIS IS F***ING HOT! JYEAH!
But Diabolos did not become the Prince of Darkness due to his good manners, I tell you hwat! The devil, in his desperation, attempts a kick right to TITUS! intergalactic balls!Alecia Matthews:
Well this was weird while it lasted...
Fans are aghast as TITUS! RELEASES! the knuckle lock, holding his stones from beyond the milky way. Diabolos laughs deviously! It appears the official is prepared to disqualify him until...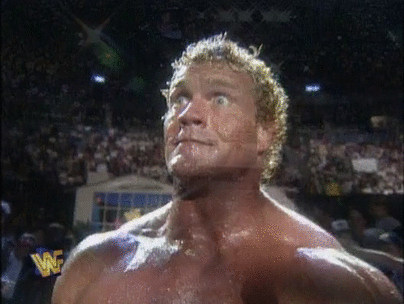 TITUS! CHUCKLES! AGAIN! In the front row, a lady had a puppy in her purse!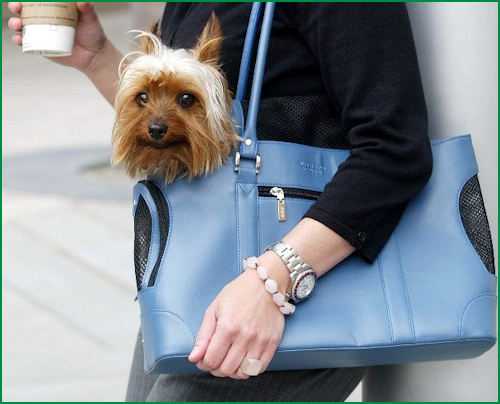 ... Had... being the operative word there...Matthew Werner:
... So are we to believe that TITUS! is actually an alien who legitimately does not feel pain upon his testicles being assaulted or... a guy playing an alien... I'm a little...
We hear the sound of Alecia Matthews placing her index finger perpendicular to Werner's lips.Alecia Matthews:
Sssshhhh...
She has a point. Probably best not to think too much about it. Nevertheless, Diabolos is shook! How could TITUS! have survived a set of cloven hooves right to his interstellar testes?! He stares at TITUS! who, as a means of demonstration, punches himself in the balls numerous times, chuckling with increasing intensity upon each shot! It is clear he cannot be harmed in the balls!Kurt Burton:
THIS IS F***ING INSPIRING! BAYBAY! MAYBE I SHOULD HIT MY BALLS TOO!
Matthew Werner:
Dear God Kurt, don't.... On second thought, give it a shot, you could be impervious...
Diabolos appears genuinely frightened by TITUS!'s resilient testicles! The referee doesn't know what to do about it, really. Sure, Diabolos did technically break the rules, but those rules are for mortal men; Not the devil and an alien with invincible balls. Ultimately, he decides to let it go. Diabolos is at his wit's end; He's tried using fire magic, he's tried grappling, what else can he do? To make matters worse, TITUS! BEGINS! to APPROACH! the Prince of Darkness. This prompts the devilish fiend's face to contort in a menacing glare! Then, suddenly, the lights cut out! No doubt the work of the damned devil!Suddenly, A LIGHTNING BOLT STRIKES THE CENTER OF THE RING RIGHT WHERE TITUS STOOD!
THAT DAMNED DIABOLOS HAS SURELY VANQUISHED TITUS! The lights come on in the Case Gymnasum to find the center of the ring consumed in a plume of large, thick smoke. The referee is horrified, Diabolos is laughing maniacally, the audience are mostly coming to the conclusion that this is really dumb.Alecia Matthews:
I can't pinpoint the exact moment that this show jumped the shark but, I'm looking behind us and there is most certainly a jumped shark there.
Kurt Burton:
WAIT!? WHICH ONE OF THESE GUYS IS A SHARK!?
The dust begins to settle, the plume of smoke slowly dissipating... TO REVEAL AN UNHARMED TITUS! CHUCKLING!
Matthew Werner:
... I mean I called SuperBrawl VII guys this is...
Alecia Matthews:
Feels like a low point.
Matthew Werner:
Yeah...
At this point, the crowd in Boston begins to audibly jeer; No doubt toward that monster Diabolos for what he tried to do to TITUS!, who continues to CHUCKLE! regardless of how many puppies are harmed!
Diabolos, however, is not amused! He begins pantomiming rolling sleeves up his arms, then brings his fists up. If he can't defeat TITUS! with magic or with tests of strength, it appears he has surmised he'll have to do it with good ol' fashioned fisticuffs! Mercifully, TITUS! CEASES! his chuckling and STARES! a hole through Diabolos. Figuratively speaking. Generally you wouldn't have to clarify but uh... yeah. With a glowering stare, TITUS! reaches up to the left breast of his spacesuit and hovers his gargantuan finger above a button labeled in an indecipherable language. Diabolos' eyes grow as wide as flying saucers; Clearly he can read this language!Matthew Werner:
I don't believe anybody has delivered a single offensive maneuver this entire match.
Alecia Matthews:
I'd argue its been nothing
but
offensive maneuvers, amiright?
Matthew Werner:
Ahhhhhh! Good one, I think we're bonding!
Alecia Matthews:
Yeah don't push it, Wien.
The Lord of the Underworld begs off but, TITUS! is MERCILESS! and presses this button, prompting a wide, green laser beam to shoot out from the front of the MU-STA-SHRYD! and directly into the BLACK HEART OF THE DEVIL!
Upon impact, a small firework explodes at Diabolos' chest, rather obviously coming from an object he is holding in his hand and aiming at his own sternum.
Kurt Burton:
THIS IS A GOD-DAMNED EPIC! THIS IS SO THRILLING! I NEED SOME ICED WATER!
At this point the crowd is straight up booing this. Who could blame them? They came here to see these titans wrestle and instead, quite possibly, the devil has been murdered by a green laser. Alas, the winner is of no question. TITUS! approaches the fallen devil and places his boot upon the scorched chest of Lucifer! The official makes the count and calls for the bell. TITUS! has defeated the Devil!Daehyun Moon:
Here is yooouuuur winner.... TIIIIHHHHHHH-TTUUUUSSSSSSSS!
TITUS! RAISES! His arms triumphantly upon continuing his undefeated streak. The fans have now taken to throwing debris into the ring along with their vociferous rejection of this... match... One by one, Dunkins' iced coffees in hot cups, bottles of coffee milk syrup, and New York style wieners are thrown in the ring.Kurt Burton:
HEY THEY'RE THROWING YOU IN THE RING WIEN! HA HA!
Matthew Werner:
... That's very...
Gets hit in the head by a literal Wiener.
... Commercial?
Alecia Matthews:
...
Sigh.
... Commercial. Don't touch that dial folks...
Alecia pauses, TITUS! taunting the Bostonian fans by allowing their flying garbage to hit him in his invincible balls.
... You don't wanna miss... a thing...
And with that, we fade to black for a commercial break!
---