Post by BoneCrunchingCustoms on Feb 8, 2013 18:06:28 GMT -5
Feel free to talk all Star Trek in here.
I will be preordering this Mezco one:12 asap...
Captain Kirk -
And these two are already up for preorder
Mr Spock -
Mr Sulu -
I merged Hollywood Hogan's Collection thread into it because his collection is amazing.
PJ
Captain Picard and MOC Locutus, along with some character specific accessories.
Lt. Cmdr. Laforge, Commander Riker and Lt. Worf
Counselor Deanna Troi, complete with chocolate sundae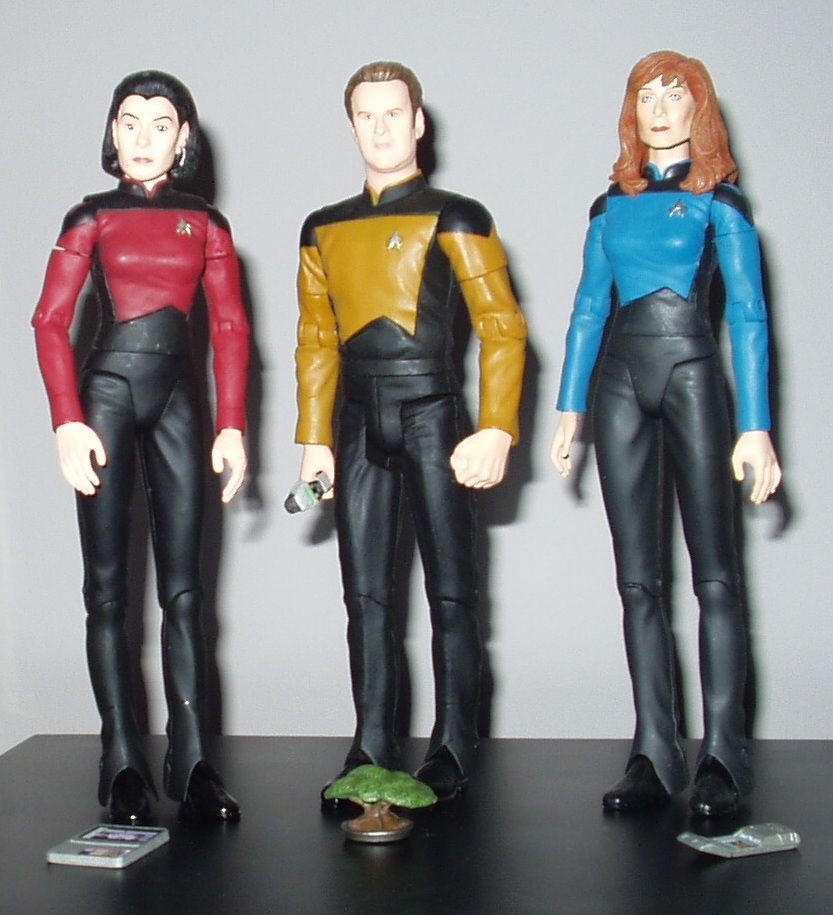 Ensign Ro, Chief O'Brien and Dr. Crusher
Data from Star Trek Nemesis. I cannot find a TNG series uniform Data anywhere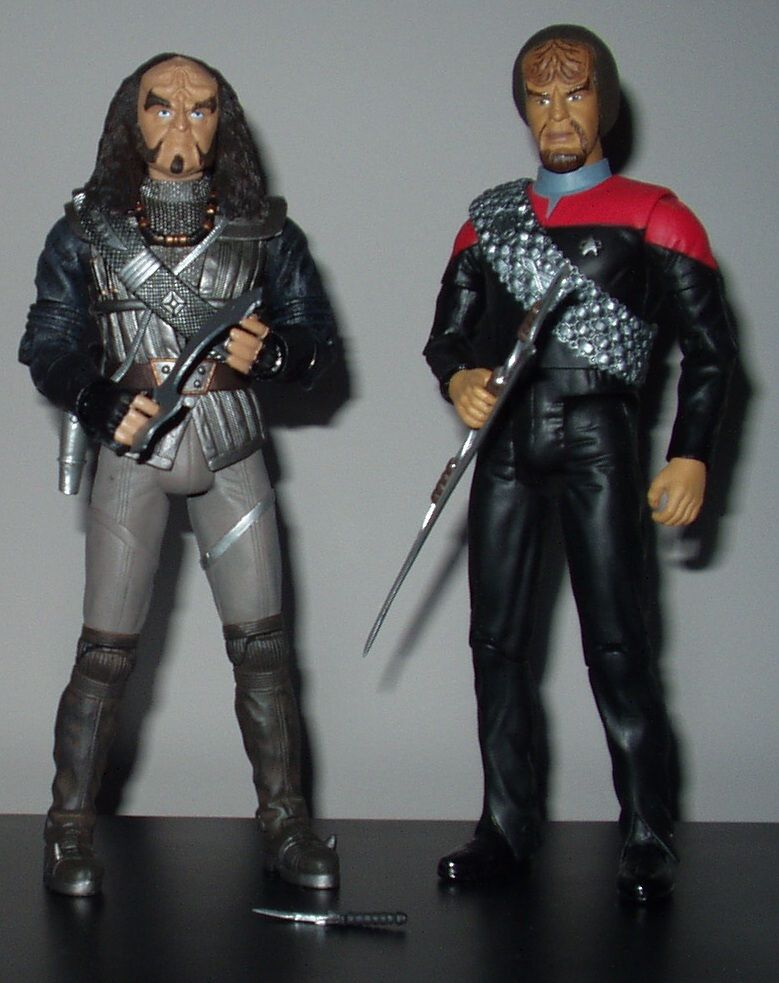 Gowron and Worf DS9 2-pack. I love the accessories in this set, the bat'leth and klingon disruptor, especially!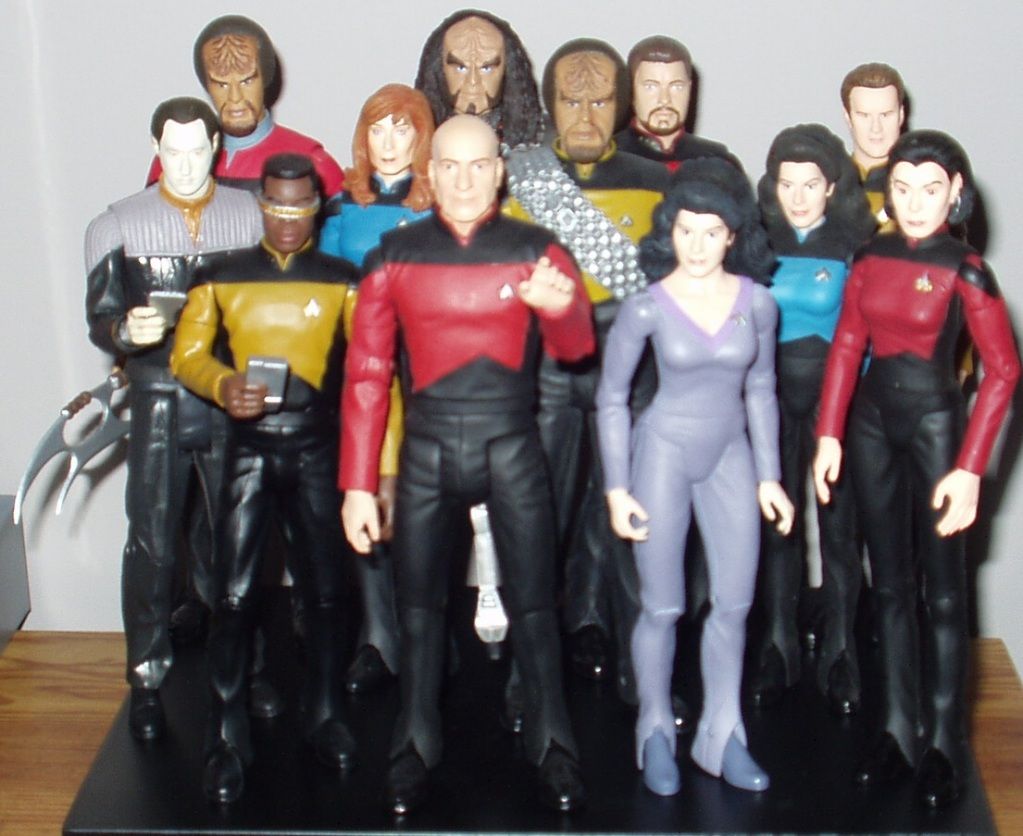 Group shot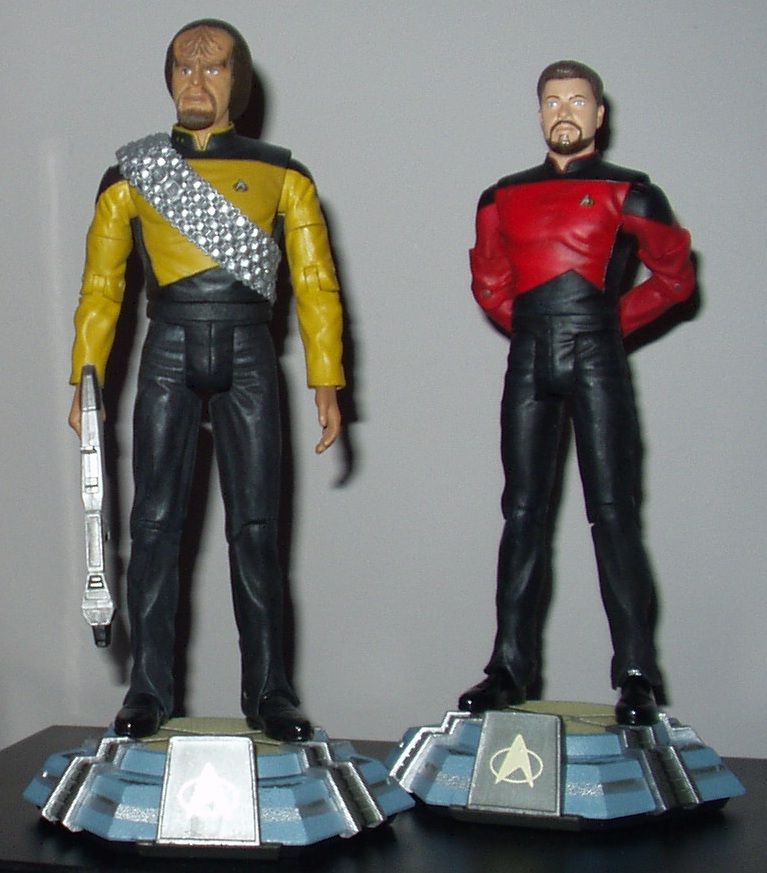 Here are the display bases most of the figures come with
I have pretty much the entire Playmates line (TNG, TOS, DS9 and Voyager) MOC as well, probably around 200 figures and boxsets. I plan to take pics of them too, but it will take a while to dig them all out and sort them.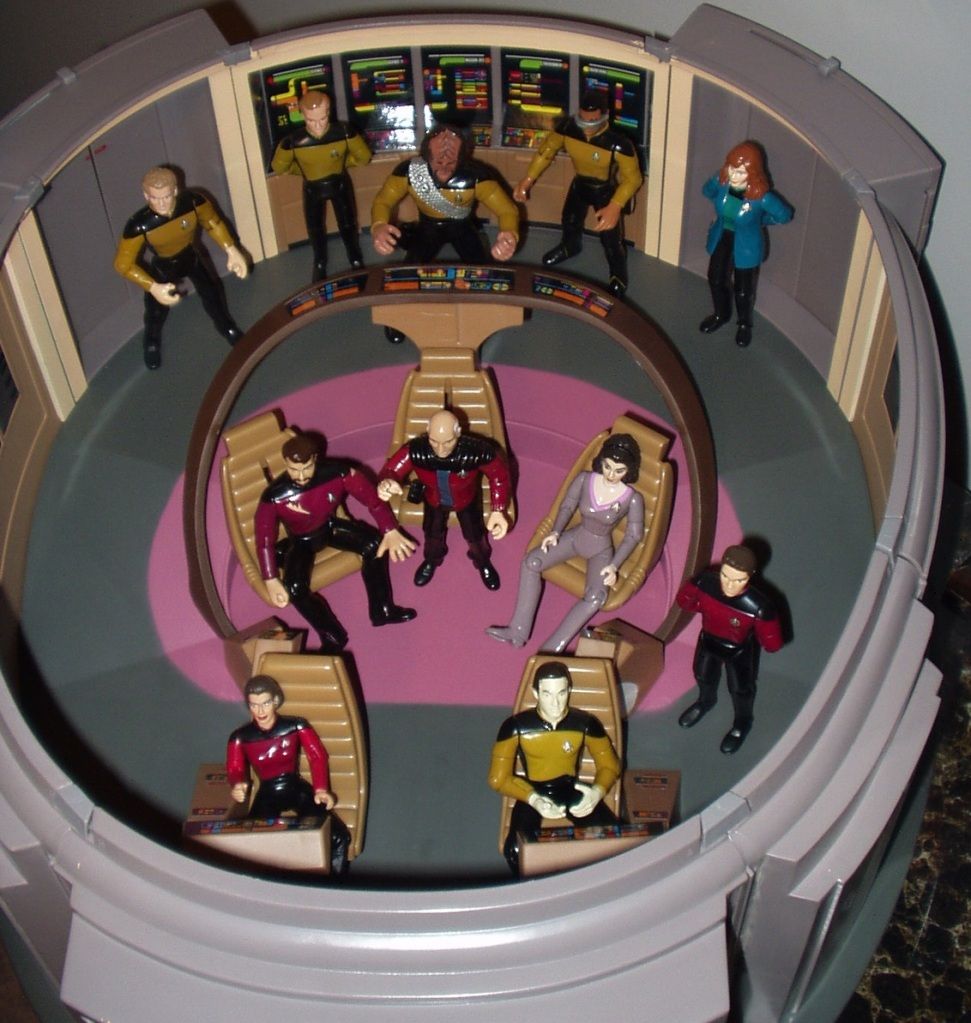 Here is my display of the Playmates Enterprise main bridge and crew.
Edit:
Ok I finally had time to find and sort everything out. I know there isn't much value in the Playmates Star Trek line, but I loved it and I still do. There was such an array of characters and accessories and the majority of them were very available to the average collector.
Star Trek: Generations film
The original series main characters
Other original series characters
The original series films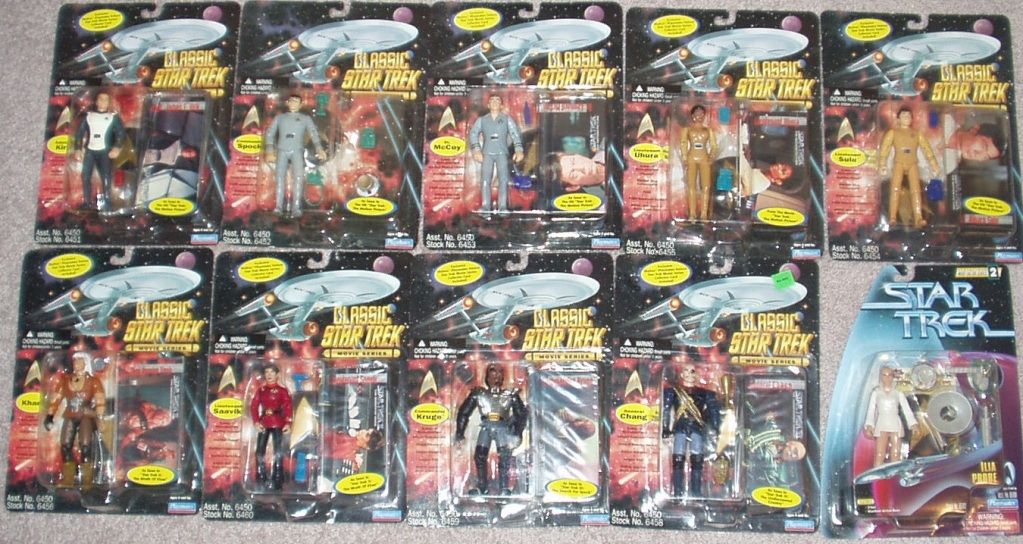 Star Trek: The Next Generation
Captain Picard
Commander William Riker/Lt. Thomas Riker
Lt. Commander Data/Lore/Dr. Noonian Soong
Counselor/Lt. Commander Deanna Troi

Lt. Commander Geordi Laforge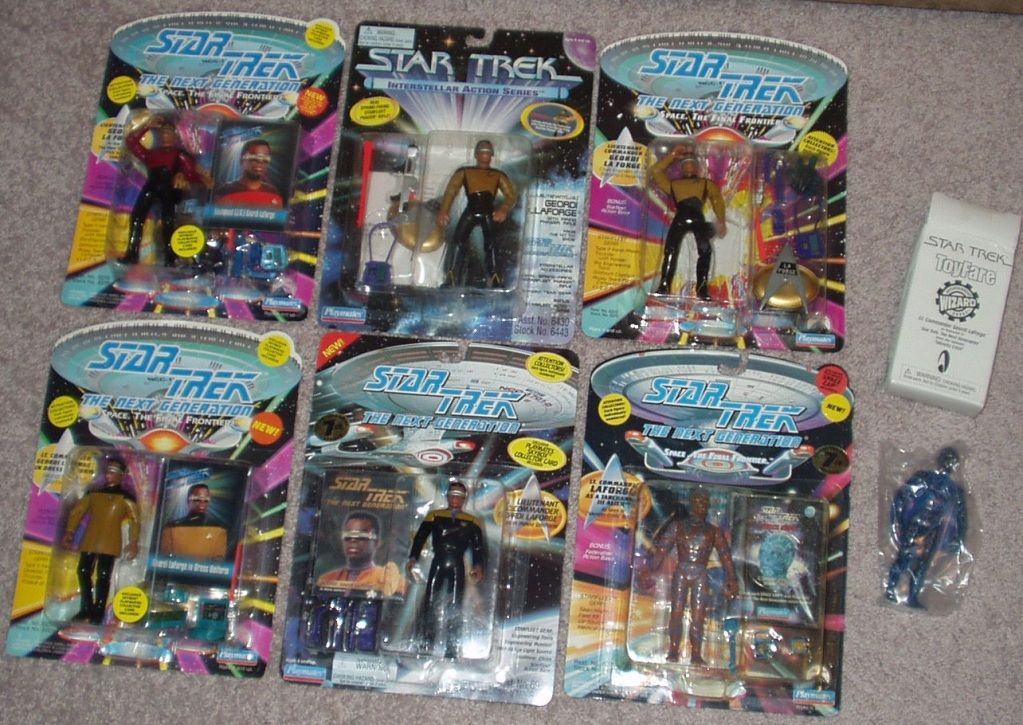 Dr. Beverly Crusher
Lt. Worf
Other recurring characters and starfleet officers
The original series characters from guest spots on TNG
Friends, villains and aliens
Borgs!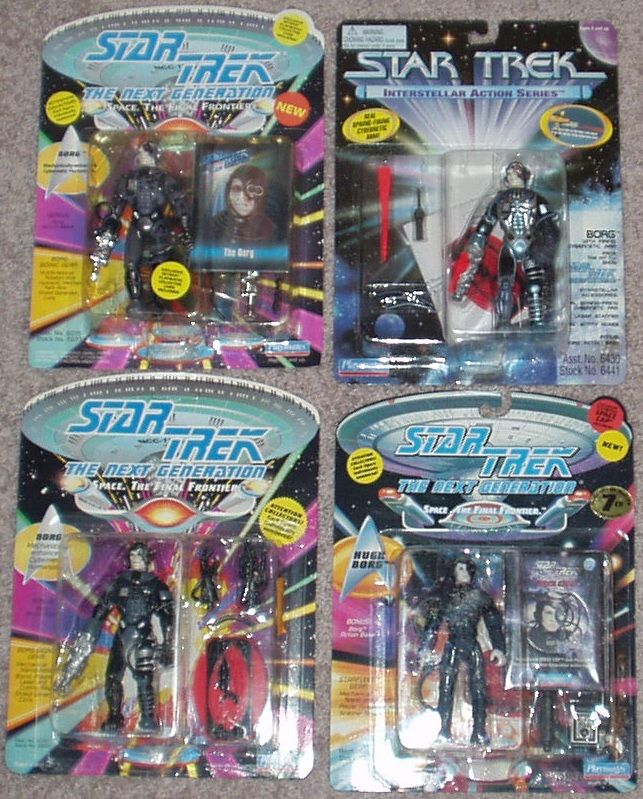 The Next generation crew as they appeared in the final episode, All Good Things
Boxsets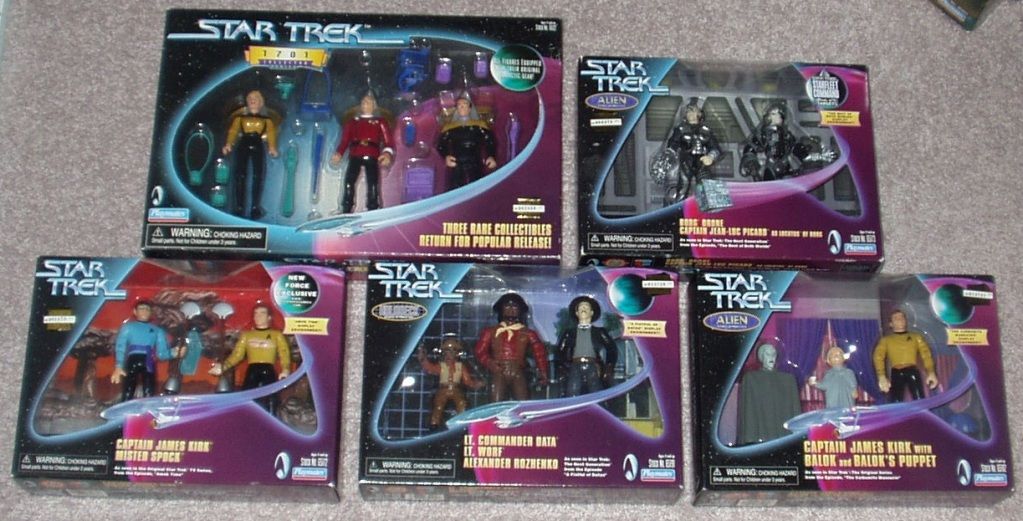 Deep Space 9 main characters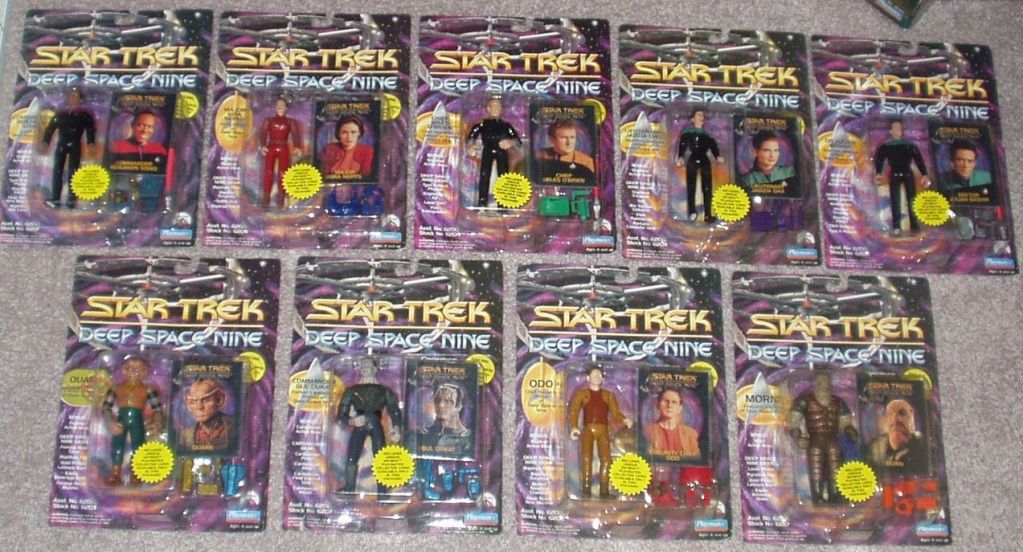 Other DS9 characters and alternate uniforms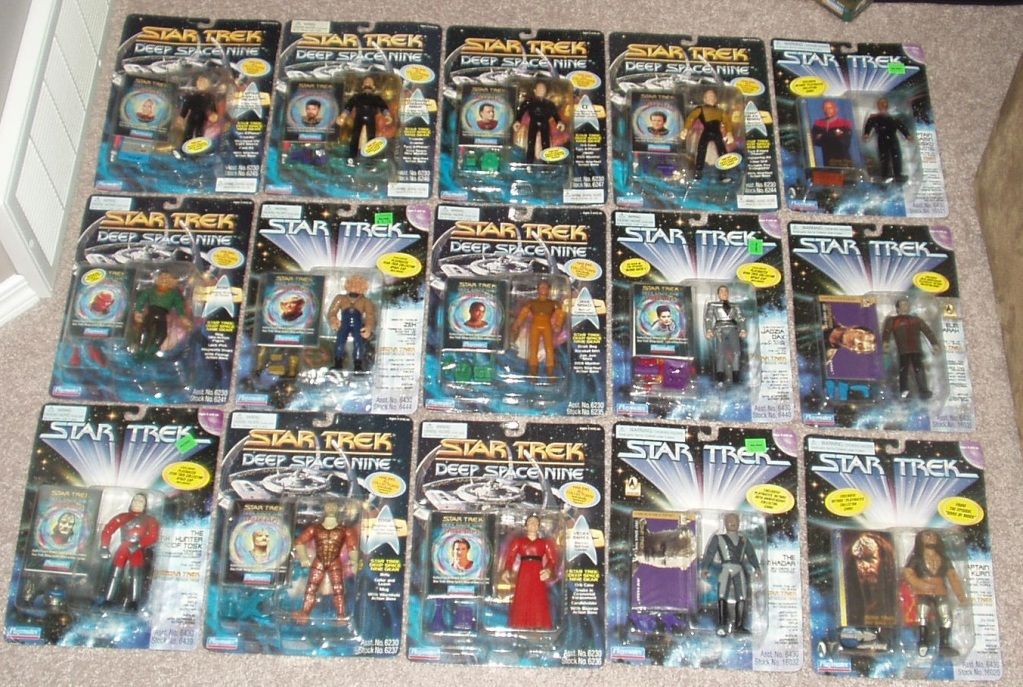 Star Trek: Voyager
what a mess it was trying to sort everything out!
Thanks for looking