Post by warriorlynx on Jun 22, 2017 8:41:12 GMT -5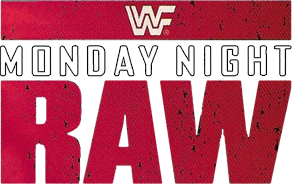 Monday Night RAW
May 2nd, 1994
Hosts: Vince McMahon and Randy Savage
Vince:
What a night this is going to be as tonight we will finally determine who is the No. 1 contender for the WWF Championship. Of course Bret Hart is heeling from his concussion he suffered a few weeks back from the hands of Diesel.
Randy:
Well you know something McMahon ya I know Bret Hart will be back better than ever, but tonight when the Narcissist Lex Luger takes on that punk Shawn Michaels, it's a big one.
Tatanka def. jobber via pinfall

Yokozuna (w/Fuji & Cornette) def. Two Jobbers in a handicap match

The Narcissist Lex Luger vs. Shawn Michaels for the No. 1 Contender spot for the WWF Championship
Shawn gets out first followed by Luger. Luger overpowers Shawn earlier in the match, though Shawn was able to counter several holds and put on a fast paced match. Shawn gets more cheers than Luger during the match. Late on in, Luger accidentally knocks down the referee with his steel-plated forearm. Shawn hits the superkick for the pin, but no referee. Luger gets the advantage and lands his illegal forearm on Shawn. Diesel runs out and gets in the ring, as another referee starts running in. Diesel lands a powerbomb on Luger for the second referee to call for the bell.
Winner: The Narcissist Lex Luger via DQ and No. 1 Contender for the WWF Championship
Diesel feels bad about it and doesn't know what to do till he decides to spam as if nothing happened.