Post by ellisd on Jan 14, 2019 13:42:59 GMT -5
It's a new year and I've recently reorganized my collection, so I thought I'd share some pictures. Also I meant to post my Christmas haul but never got around to it, so I'll put those pictures at the end of my collection pictures to avoid making another thread.
Here's the main wall of my collection/custom project room.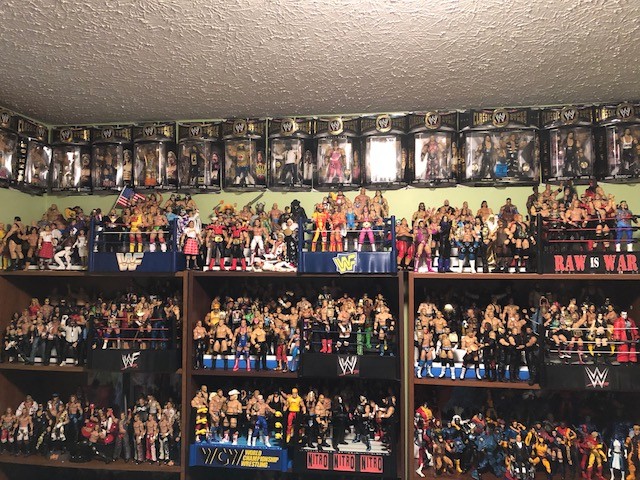 I really enjoy how the top shelves flow together. Collectively it flows from the late 80's to 1997.
Late 80's - 1991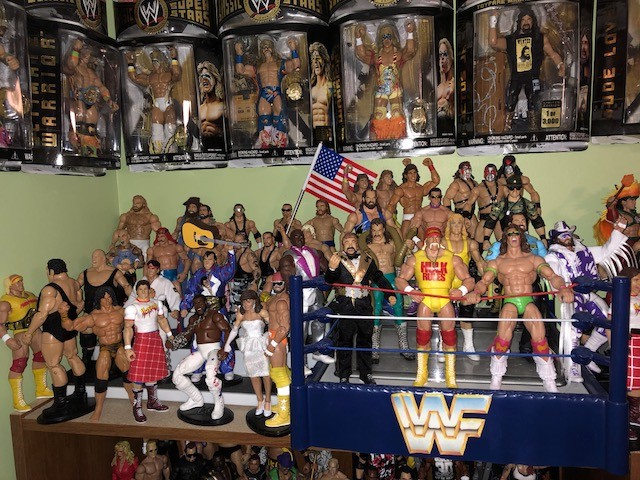 1991 - 1993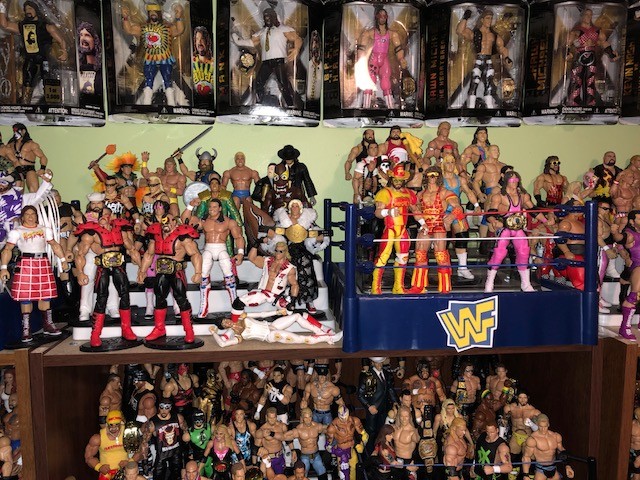 1994 - 1997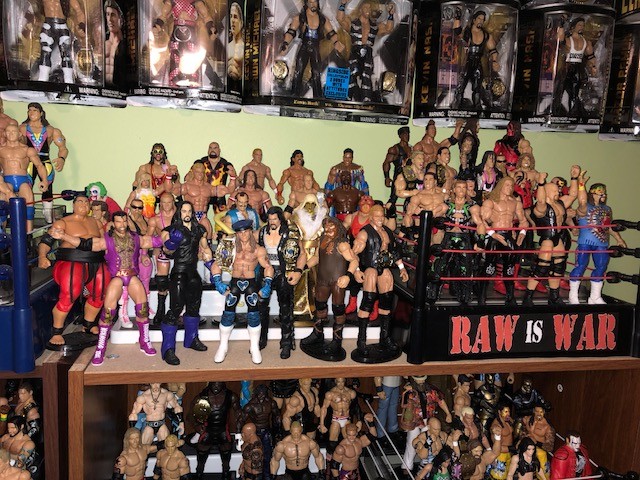 Unfortunately this next layer of shelves are divided by the walls of each bookshelf. They are separated by era, which is how I wanted my collection but they don't flow into each other like the top shelves do.
1998 - 2001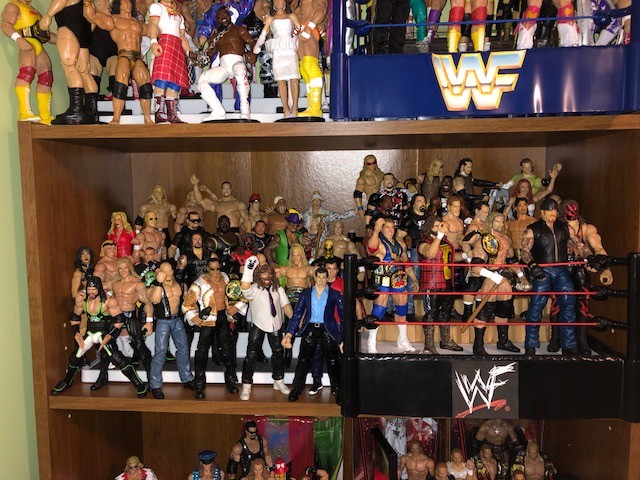 2002 - 2008/2009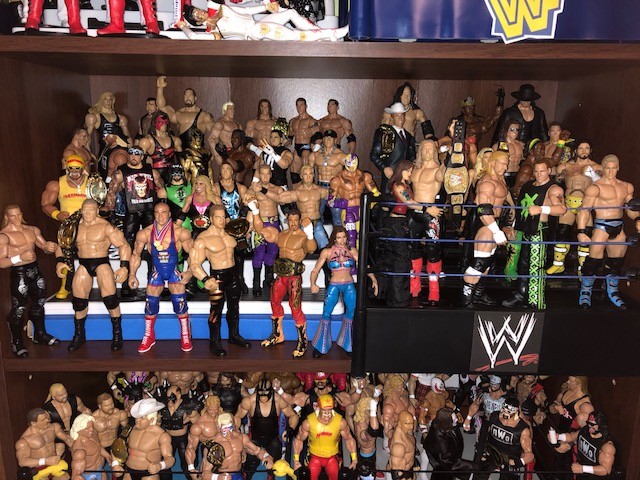 Hiding behind Edge is Jeff Hardy and hiding behind Edge's Championship is Umaga.
2010 - 2015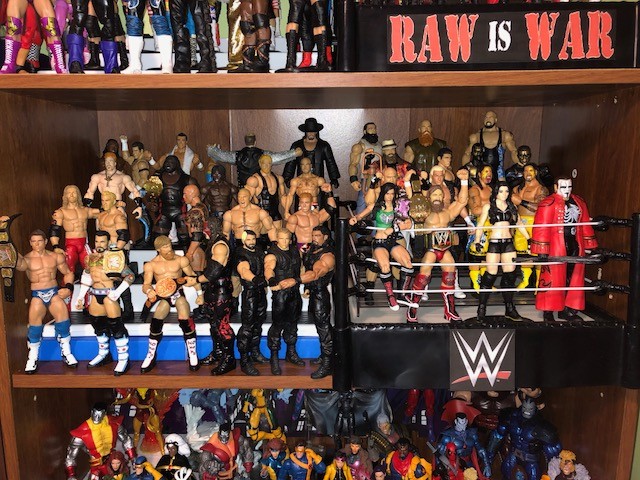 There's supposed to be a Cena figure staring back at the Rock, but I haven't added him in yet, or maybe I have and you just can't see him.
Current roster 2016 - 2019
This shelf needs a few addtions. I need to add an updated Bray and Usos. I don't collect everyone from the current roster so this shelf is never 100% up to date. I actually need to update this one as I haven't switched the Championships.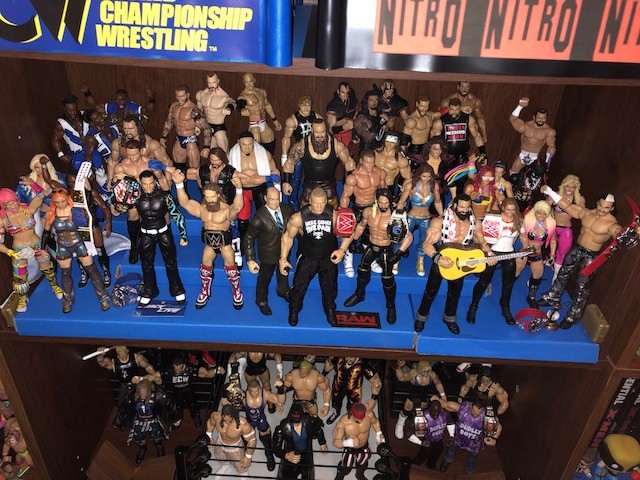 WCW
This shelf is a little cramped, I wish there was a little more height on this shelf so it would be easier to see the ones in the back.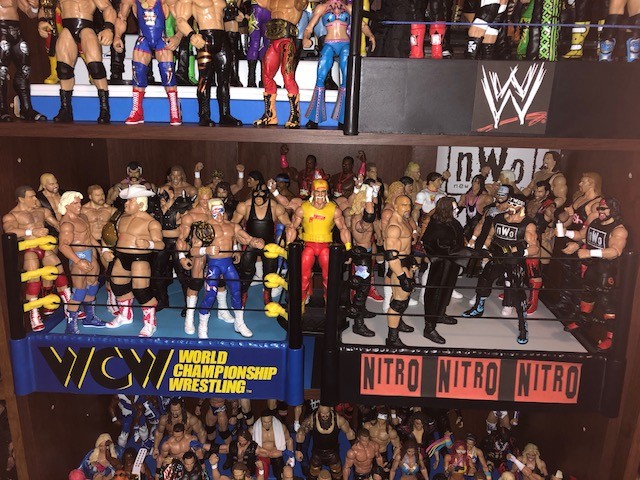 ECW
This shelf is all Jakks ECW figures. I have a few Mattel figures of ECW wrestlers and I want to start work on Mattel ECW customs, but until I get most of them done I'm gonna keep my ECW shelf Jakks.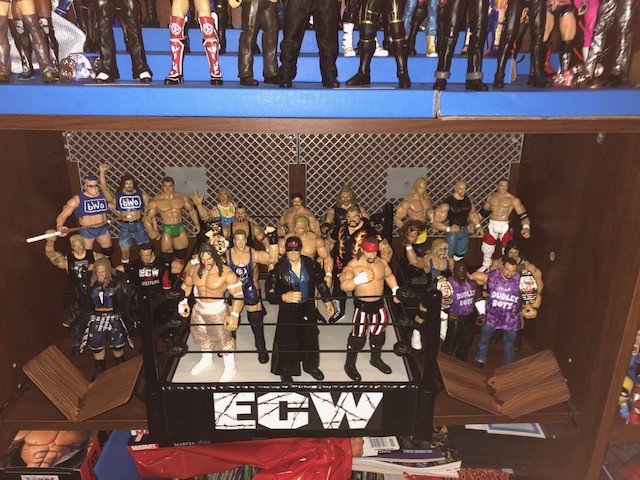 Another non Mattel shelf but since I was showing my wrestling collection, I figured I would show my Mystery Minis. I really love those and wish Funko would have continued with the WWE Minis.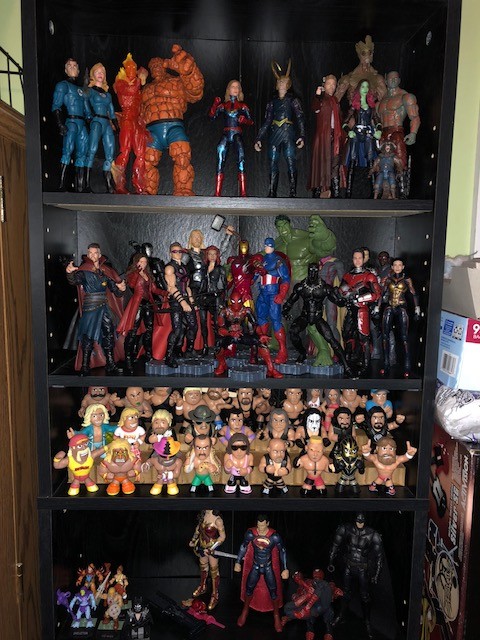 Christmas 2018 Wrestling related gets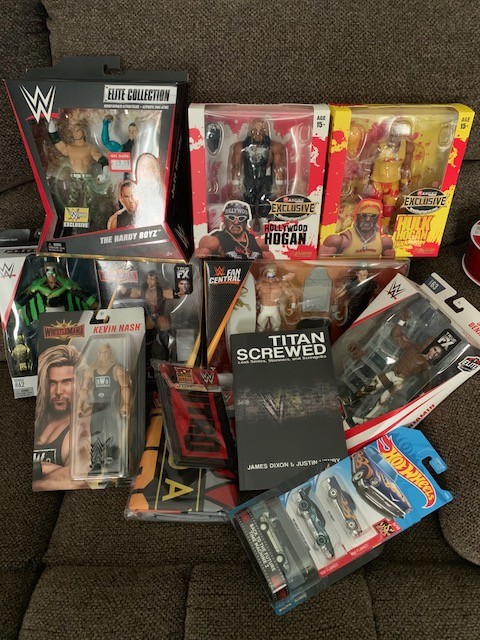 Was able to get the Storm Collectibles Hogans and the Hall and Nash 2002 NWO figures for my 2002 collection.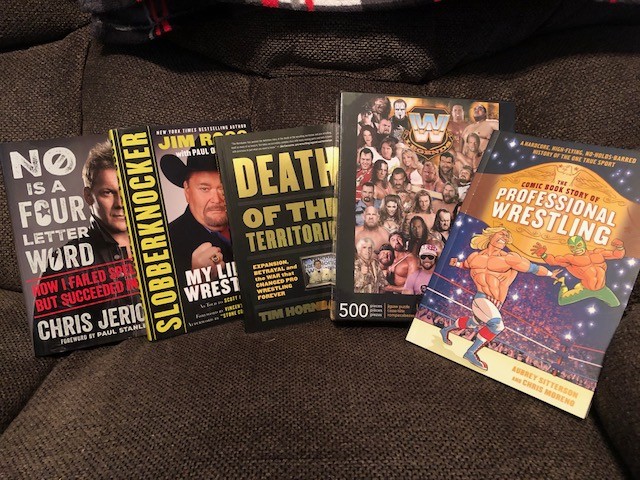 Got a lot of reading to do. The Comic Book Story of Professional Wrestling is really good, I highly recommend it to any wrestling fans especially if they enjoy comics too.