Post by raylancrowder on Aug 19, 2019 7:21:10 GMT -5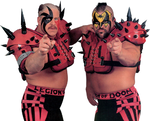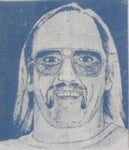 Source: I talked to the guy at the booth.
P.S. Bill was there. He liked the Fenix fig and is jealous that he didn't get to design it.
Great info and thanks for sharing. Any indication if they'll try making any unmasked and foreign wrestlers? I assume the scuplting would be a lot tougher, but I'd love to see some guys with ties to Mexico like Brian Cage or Teddy Hart who were at Lucha Expo.
And I love the fact that Bill always seems to be at every wrestling event imaginable. They guy clearly loves pro wrestling.
He really does! I saw him at a few Rev Pro shows here in London, and got to shake his hand. The guy is a gent.