Post by warriorlynx on Aug 11, 2019 10:50:04 GMT -5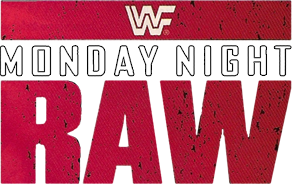 Monday Night RAW
March 28th, 1994
Hosts: Vince McMahon and Jim Cornette
Vince is in the ring and calls out the Undertaker (with Paul Bearer) for an interview:
Vince:
Ladies and gentlemen your new WWF Champion, the Undertaker! (gets a pop) Just how does it feel when last night after all the odds stacked up against you, you proved that Yokozuna can be beaten by winning the WWF Championship.
Taker:
The gold is now mine, the reign of the Undertaker begins and I will not rest until all the souls in the WWF are laid to rest.
Vince:
Many up and coming stars here in the WWF will want to challenge you, you have a lot of work in defending that title, as for who will you be facing next. The WWF is deciding on a No. 1 contender in a RAW Battle Royal coming soon...
Suddenly Shawn Michaels and Diesel come out.

Vince:
Wait just a minute we have Big Daddy Cool Diesel and Shawn Michaels out here I don't believe you two are invited.
Diesel:
Big Daddy Cool here in case you forgot in that little pea sized brain of yours do you remember the Royal Rumble? Do you remember how I threw out seven men and if you think a Battle Royal is going to stop me from getting a shot at that WWF title, think again.
Shawn:
That's right, my man Diesel has it all, he's got the looks, the skills, and above all the height and I'm sure clearly he has that advantage over you dead man ha!
Paul Bearer:
My Undertaker is ready at any moment to defend the WWF Championship!

Shawn:
If you're so fond of putting up that title up for grabs how about it next week on RAW you and me dead man in the ring for the WWF Championship.
Vince:
Whoa will you accept the challenge Undertaker?
Taker:
I accept and on RAW next week you will rest...in...
Suddenly Diesel attacks Taker and powerbombs him! Taker doesn't get up as Diesel and Shawn leave laughing. After a commercial break Taker is still down as medics finally come out to check up on him. Before they could get to him he finally sits up. Cornette on commentary says it's too obvious that Yokozuna took the wind out of him last night.
Results:
Lex Luger def. Rick Martel via submission

Doink the Clown (w/Dink) def. Eric Cody via pinfall

1.2.3 Kid def. Black Phantom via pinfall

Crush def. Ray Hudson via submission