Post by warriorlynx on Aug 18, 2019 21:17:51 GMT -5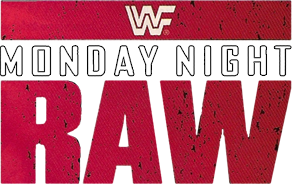 Monday Night RAW
July 18th, 1994
Hosts: Jim Ross and Randy Savage
RAW starts off with clips of the Undertaker attacking Gorilla Monsoon, choking out Randy Savage and Paul Bearer. Jim Ross is in the ring and wants to know what has gotten in to the Undertaker and calls him out to the ring. The Undertaker walks out on his own.
Ross:
Undertaker, I believe the world wants to know what in the world is going on? You attacked your manager, you attacked Gorilla Monsoon a veteran here in the World Wrestling Federation. It's time to tell us what happened to you after you were thrown into the river in the casket...(Taker grasps Ross's hand on the mic)
Taker:
I was...reborn....
Ross:
What does that mean?
Taker:
I am Cain...I am the Undertaker...
Ross:
Cain? Yes I remember that was your name when you debuted here in the WWF, but we're all confused...
Taker:
Be not confused because I have not come back for you, but for all your souls...(suddenly Taker starts to choke out Jim Ross!)
Randy Savage jumps in the ring and attacks Taker in time for JR to run off. Taker throws Savage to the outside. Suddenly from the back Lex Luger makes a run in. He jumps Taker and manages to land his elbow for Taker to fall to the outside!
Diesel (w/Shawn) def. Owen Hart (c) via pinfall to become the NEW WWF Intercontinental Champion.
Before the match Bret attacked Owen with a hockey stick, nearly injuring his knee. Owen was worn out for the match and was beaten a minute in with Diesel landing the powerbomb. On Superstars a week prior, Owen cost Bret a match against the 1.2.3 kid via countout after he attacked Bret. This was Bret's retaliation for that loss.
Mabel def. Austin Steele via pinfall.

Sparky Plugg def. George South via pinfall

Bam Bam Bigelow def. Gary Sabaugh via pinfall